Mali: U.N. Peacekeepers Killed in Mortar Attack on Base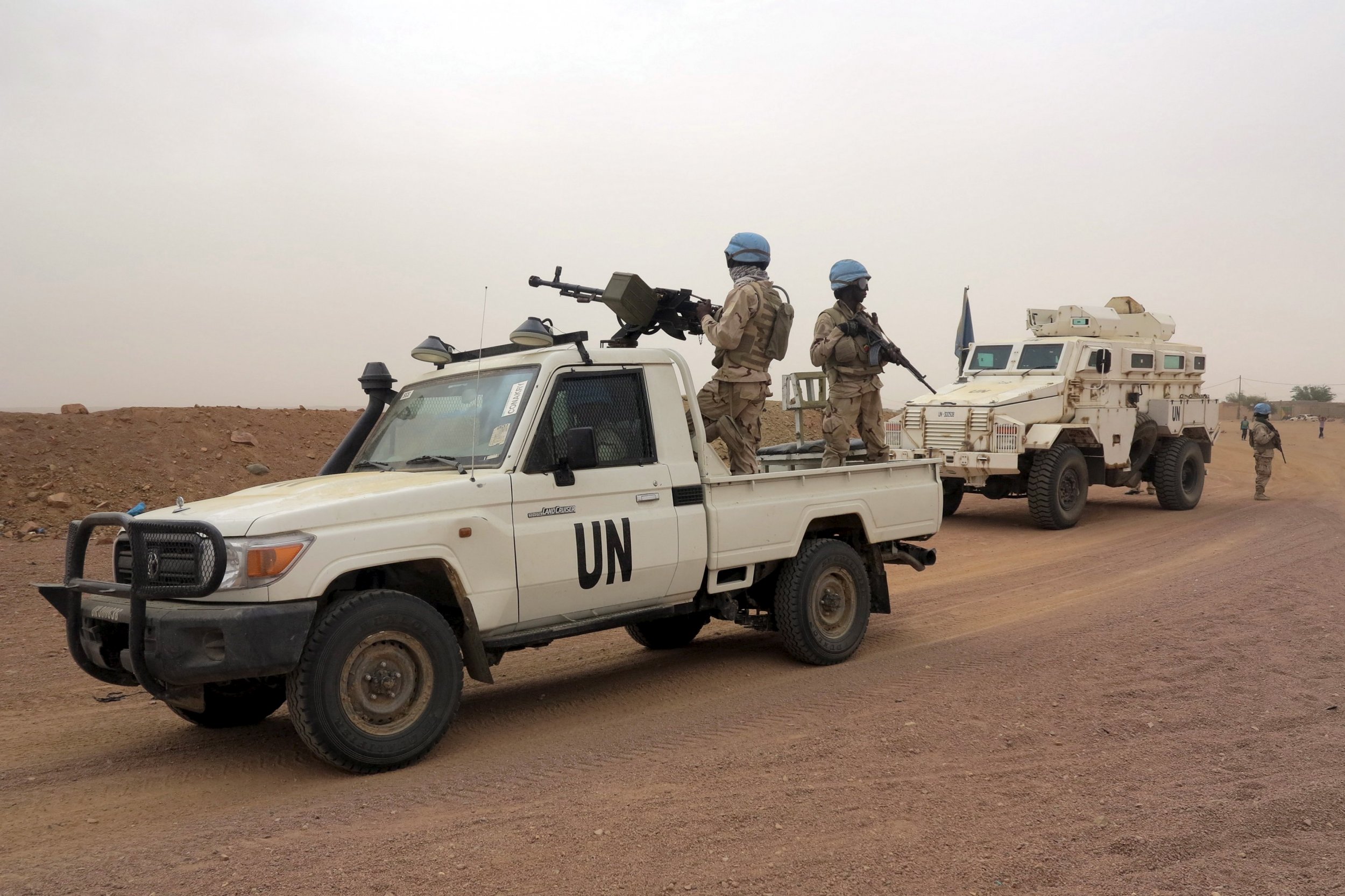 Suspected militants have killed at least two United Nations peacekeepers and injured at least 30 others in an attack on a U.N. base in northern Mali, according to reports.
Northern Mali has been a flashpoint for militancy for several years. Fighters from Al-Qaeda in the Islamic Maghreb (AQIM) and rebels from the Tuareg people seized control of much of northern Mali in 2012, but were repelled by a French counter-operation in 2013. Several groups, including Al-Qaeda splinter group Al-Mourabitoun and Ansar Dine, remain active in Mali.
Olivier Salgado, spokesman for the U.N. mission in Mali (MINUSMA), confirmed to Newsweek via email that the Kidal base in northern Mali was attacked on Friday morning, with eight mortars launched at the camp. Salgado says it is too early to provide definitive casualty numbers but says that many were "severely injured." French broadcaster rfi reports that two peacekeepers were killed and at least 30 injured.
The U.N. deploys more than 10,000 personnel in Mali as part of a stabilization mission established in 2013 and prior to Friday's attack had recorded 56 casualties.
Gunmen killed 22 people in an attack at the Radisson Blu hotel in the Malian capital Bamako in November 2015. The attack was claimed by several groups, but the Malian chief prosecutor said in January that Al-Mourabitoun—which is led by veteran Algerian militant Mokhtar Belmokhtar—was likely to blame. The Malian government also declared a 10-day state of emergency in December 2015 after a series of threats from unnamed jihadist groups.
This is a developing story and will be updated as more information becomes available.