Malia Obama Interned for Harvey Weinstein's Company Months Before Sexual Harassment Scandal Broke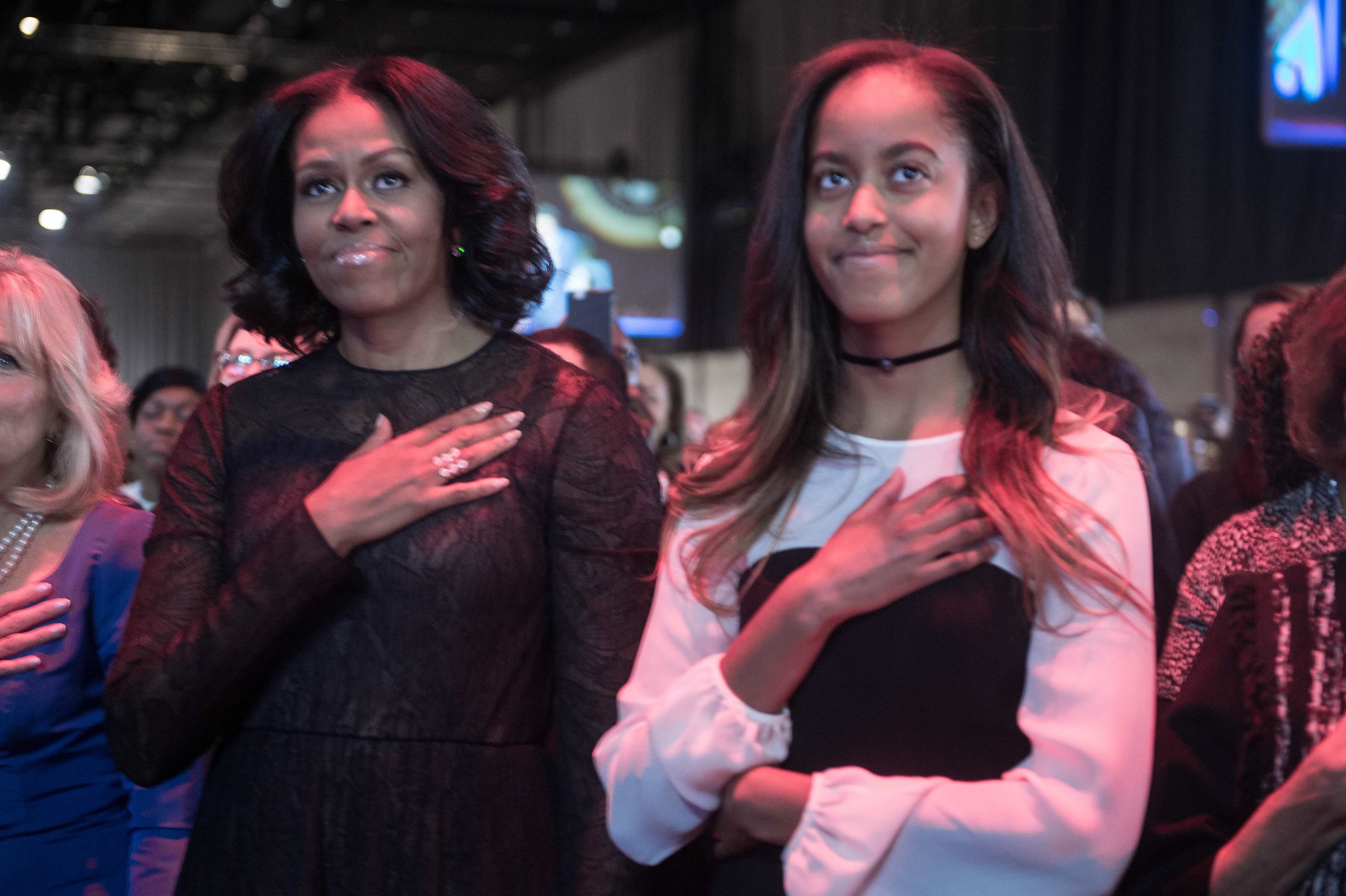 Former President Barack Obama has been silent so far on the firestorm surrounding Harvey Weinstein, the Hollywood producer and major Democratic donor who was accused last week of three decades' worth of sexual harassment. And as Republicans and Twitter users continued to blast him Monday for not commenting, a few brought up a unique connection the ex-president has to Weinstein: His daughter just interned for him.
Malia Obama, 19, landed an internship at the Weinstein Company right after her dad left office earlier this year, according to The Hollywood Reporter. Working in the New York City office, she was doing more than fetching coffee—TMZ reported that Malia Obama was "ensconced in the production/development department," tasked with "reading through scripts and deciding which ones move on to Weinstein brass."
Her internship has come under new scrutiny in the wake of a New York Times investigation that revealed Weinstein paid off at least eight women who accused him of sexual harassment, which often included unwanted touching or promises that he would help further their careers. For example, Frank Rich, an executive producer for Veep and a New York writer, tweeted about how Weinstein's transgressions were not a secret.
"Biggest mystery of @nytimes Weinstein story: How exemplary parents like Obamas let their daughter work there. The stories were out there," Rich wrote on Twitter.
The Weinstein Company fired Weinstein on Sunday after the Times story broke. The company released a statement saying it had terminated the producer "in light of new information about misconduct by Harvey Weinstein that has emerged in the past few days."
The business isn't the only one distancing itself from Weinstein. Weinstein was a major donor to Democratic candidates, and now several of them, including Massachusetts Senator Elizabeth Warren and New Jersey Senator Cory Booker, have vowed to give equivalent sums to charity.
The Obama family has its own history with the producer. Weinstein gave to Barack Obama's campaign and in November 2013 his first lady thanked Weinstein at a career event.
"This is possible because of Harvey. He is a wonderful human being, a good friend and just a powerhouse," she said at the time.
The office for Barack and Michelle Obama did not return Newsweek's emailed requests for comment about Malia Obama's internship.
Since last week, the controversy over Weinstein has pulled in politicians and celebrities alike. Corey Lewandowski, the ex-campaign manager for now-President Donald Trump, wrote in a column for The Hill that "'Harvey Weinstein Democrats'…live one way and preach that everybody else live by a different set of standards."
The GOP tweeted that the Democratic National Committee should give back his donations, but liberal commentator Keith Olbermann argued back that it should return all the "in-kind" contributions from alleged sexual harassers such as Fox News figures Roger Ailes and Bill O'Reilly.