'Mamma Mia 2' Narrowly Beat By 'Equalizer 2' in Box Office Surprise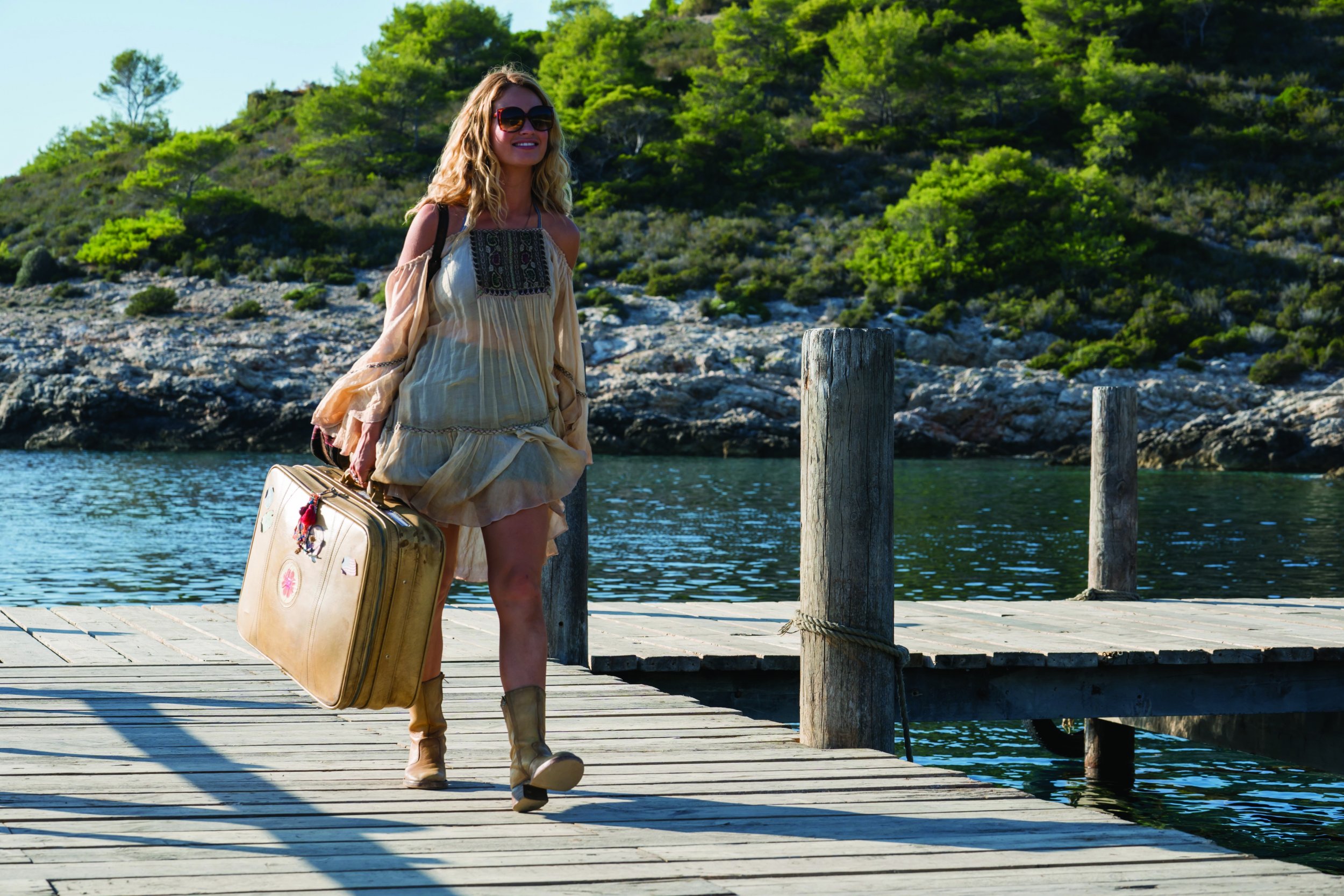 In a battle of the sequels, it was The Equalizer 2 that succeeded in beating Mamma Mia! Here We Go Again at the domestic box office in both films' respective debuts.
Equalizer 2, starring Academy Award-winner Denzel Washington, drummed up an estimated $35.8 million at the box office from 3,388 screens following its Friday release. These numbers allowed for Washington's first-ever sequel to narrowly edge out the almost Meryl Streep-less Mamma Mia follow-up and claim the No. 1 spot. Mamma Mia! 2, which features English actress Lily James as a young Streep, made an estimated $34.4 million in its opening weekend from 3,317 locations. The ABBA-filled musical, therefore, slid into the No. 2 spot.
"This definitely points to the star power of Denzel Washington and his character of Robert McCall. People really loved the first movie and Denzel appeals both to male and female audiences," Adrian Smith, president of domestic distribution at Sony Pictures, said in a statement, according to Deadline. "He is a bankable star."
Mamma Mia! 2 did, however, perform better with overseas audiences compared to the Washington-led flick. In doing so, it scored $42.4 million with foreign moviegoers whereas Equalizer 2 only gained $3.3 million in ticket sales.
Mamma Mia! 2 holds a 79 percent rating on Rotten Tomatoes and 60 percent on Metacritic, whereas Equalizer 2 received a 50 percent score on Rotten Tomatoes and 49 percent grade on Metacritic. While both films were hovering around similar estimates ahead of its debuts, Mamma Mia! 2 was predicted to track better compared to Equalizer 2.
In 2008, Mamma Mia! proved to be a box office draw. It earned $144 million in its domestic box office run, faring better than The Equalizer's $101.5 million earnings in 2014. The Streep-led flick accumulated a jaw-dropping $609.8 worldwide. At the time, these earnings allowed it to become the highest grossing film ever at the United Kingdom box office. It also was the most successful live-action film directed by a female, a title which director Phyllida Lloyd lost upon director Patty Jenkins unveiling Wonder Woman in 2017.
The drastically opposite sequels went up against the likes of Hotel Transylvania 3: Summer Vacation, which earned the No. 3 slot with $23.2 million in its second week. Other heavyweight sequels like Ant-Man and the Wasp, Incredibles 2, Jurassic World: Fallen Kingdom and The First Purge rounded out the weekend box office's Top 10. The only films that weren't a reprise of sorts included indie flick Sorry to Bother You, which also features a minor performance from James, and Dwayne 'The Rock' Johnson's Skyscraper.
Mamma Mia! 2 and Equalizer 2 will likely face tough competition in its second week. On Friday, Tom Cruise is set to reprise his role as Ethan Hunt in Mission: Impossible – Fallout. Variety reported July 9 that the sequel, which is the franchise's sixth installment, is tracking to open between an estimated $48 million to $60 million-plus.