Man Allegedly Killed Mother, Left Butchered Remains in Dumpster: Sheriff
Authorities on Friday said that a man had allegedly murdered his own mother, with her dismembered body later being found in a dumpster.
Police in Camarillo, California, were initially called to Las Positas Apartments early on Friday after receiving reports about "suspicious circumstances," according to the Ventura County Sheriff's Office. Officers arrested 25-year-old David Hoetzlein on suspicion of murdering his mother, 62-year-old Tomoko Hoetzlein, whose body was later found by investigators, left in a dumpster at the apartment complex where she and her son lived. Officials described the body as being dismembered, but did not elaborate on how.
As the investigation progressed, Hoetzlein was eventually taken into custody by the sheriff's office. Deputies confirmed that evidence had been discovered linking him to the killing. He is currently being held on a $3 million bail and is scheduled to be arraigned on June 7.
"He lived here in the apartment complex, then barricaded himself into the apartment all day. They were able to get him out at about 3:30," neighbor Kathy Kennedy told KTLA.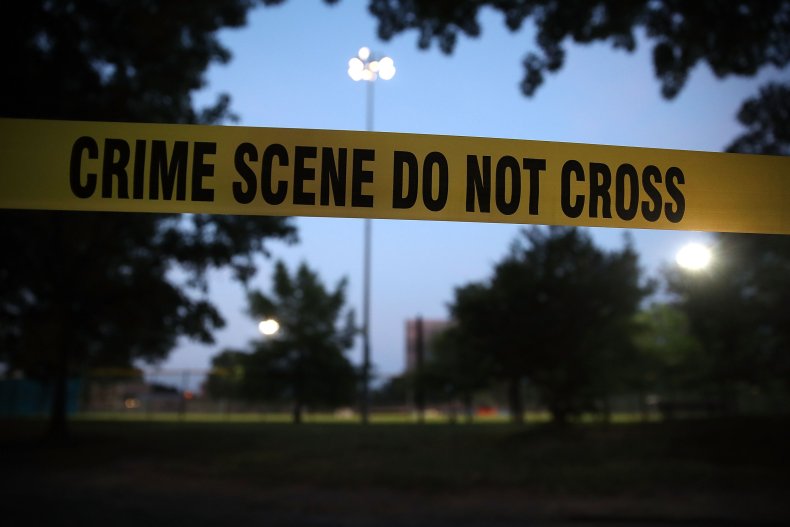 Another neighbor, Travis Alvidrez, lived beneath the Hoetzlein's unit and told the local news station that the situation was "kind of crazy."
The sheriff's office noted that the incident is considered to be an isolated incident, and that there is no further threat posed to the community. They also stressed that it was not a random act of violence and is being considered an instance of domestic violence.
Any members of the public with information relevant to the case are being asked to contact Detective Michael Marco at 805-384-4739.
Newsweek reached out to the Ventura County Sheriff's Office for comment.
The Hoetzlein case has not been the only instance of familial violence to shock Southern California in recent months. In neighboring Los Angeles County last month, 38-year-old Angela Flores was arrested after her three children were found dead in her San Fernando Valley home over Mother's Day weekend. The children included a 12-year-old girl, and two 8-year-old boys.
Flores was taken into custody and given a $6 million bail, well above the average rate for murder charges in the region. Her oldest son, a teenager, was also arrested in connection with the killings.
Neighbors told local reporters that they heard alarming screams coming from the home the night before the children were found dead.
"I figured she was just in the wrong place...mentally not OK, but it ends up being she lived two houses down from us," Pricila Canales said about the situation. "I kept hearing 'my family is abusing me' and [I] just kept hearing screaming, but I couldn't make out what she was saying,"