A Kentucky man is accused of shooting his mother after an argument over an Xbox controller he gifted her on Mother's Day.
Wayne County Deputies received a report of a gunshot victim on their way to the hospital at 8:30 p.m. May 8.
At about the same time, another officer received a call that the perpetrator was at a neighbor's house and waiting for law enforcement, according to police.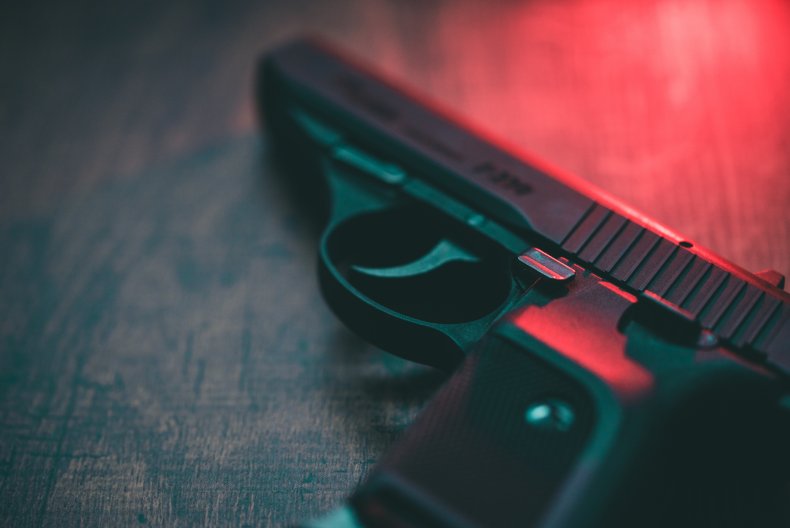 The Gun Violence Archive reports that as of May 9, 2022, an estimated 15,230 Americans have died due to gun violence. About 6,719 of these deaths were caused by intentional or unintentional homicide.
GVA also estimated that there have been about 314 gun violence incidents in the United States in just the past 72 hours.
Deputy Jerry Meadows arrived at the scene to find Jacob Small, 22, who explained that he and his mother, Amber Powell, got in an altercation over an Xbox controller that he gifted her for Mother's Day.
As Powell and another female were leaving the home, Small allegedly fired a 22-caliber rifle into the vehicle, police said. Powell was struck by the gunfire and was treated at the Wayne County Hospital before she was transferred to another hospital for further treatment.
Her condition is currently unknown, police said in a Facebook post on Monday morning.
Police said Small took Deputy Meadows to the scene of the crime and his rifle was recovered. Small was arrested and taken to the Wayne County Detention Center.
Small was charged with attempted murder, 1st-degree assault, and second-degree mischief after telling police he shot his mother.
Newsweek reached out to the Wayne County Sheriff's Office for comment.
Unfortunately, it's not the first news of its kind.
In April, Newsweek reported on a Florida teen who was accused of shooting his mother after she asked him to stop smoking inside the house.
The 19-year-old from Florida allegedly fired a gun through the door, striking and killing his mother.
Another mother was fatally shot by her son while she drove them home from Thanksgiving dinner. The 22-year-old allegedly shot his mother in close range with a 9 mm pistol on November 24, 2021.
The man was sitting in the passenger seat when he allegedly fatally shot his mom, causing the vehicle to crash.
Also in November, Newsweek reported on another teen who allegedly shot his mother. The 15-year-old from Texas was arrested after he confessed to fatally shooting his mom and was charged with capital murder.