Teen Shoots Mom Dead After Being Told Not to Smoke in House: Police
A 19-year-old in Lake Wales, Florida, is accused of fatally shooting his mother Thursday morning after she told him to stop smoking in the house.
In a press conference on Friday, Polk County Sheriff Grady Judd said that after returning home, Seth Settle's mother smelled smoke coming from his bedroom when she opened the door and told him to stop smoking.
"[As] she closes the door, he shoots her through the door," the sheriff said at the conference, which was posted online by Fox 5 Atlanta.
In a press release on its website, the Polk County Sheriff's Office said that the victim, who has not been formally identified, died at a local hospital around 10:30 a.m. Thursday.
According to the arrest affidavit, Settle told detectives that he had been sitting in his bedroom when his mother told him to "stop smoking in the house" and walked out of his room. Settle said he pointed a firearm at the door and it went off. He said that he exited his bedroom and found his mother unresponsive, so he told another person in the house to call an ambulance, and then left in a car.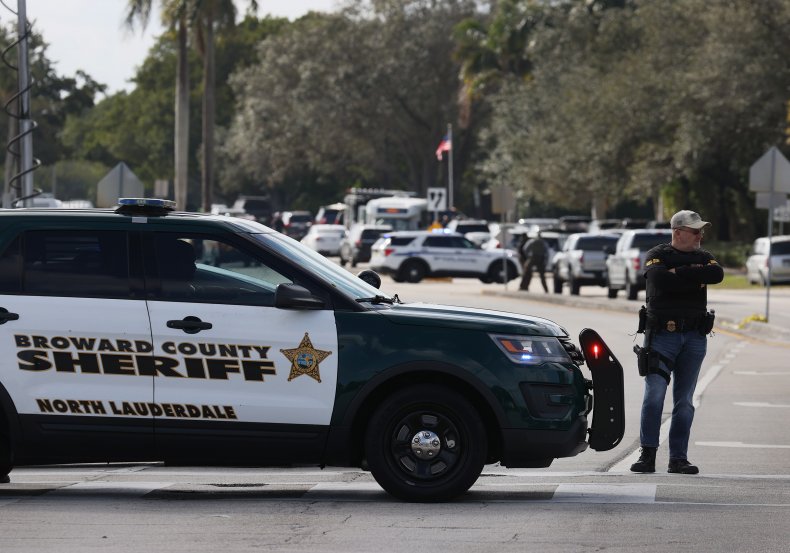 Judd said Friday that Settle confessed. "But he colors the event in his best interest. He tells us that he's depressed...He said that 'Mom opened the door to get onto me about smoking and I was holding a gun to my head. And she told me to put the cigar out and close the door and the gun accidentally discharged.' We don't believe that."
In a written statement, the sheriff said: "[Settle] fled the scene without rendering aid, then he arranged for a friend to dispose of the weapon. These are not the actions of a man who just accidentally killed someone. He knew exactly what he was doing."
The teen has been charged with second-degree murder with a weapon, tampering with evidence, discharging a firearm in a residential area, and faces five counts of giving false information during an investigation.
In a response to a request for comment from Newsweek on Saturday, the Polk County Sheriff's Office said it had no updates regarding the case.
Children killing their parents is not a rare occurrence, unfortunately.
In a separate incident in Arizona in January, a 13-year-old boy was accused of stabbing his mother to death during a fight over video games. In another case in Alabama in January, a son allegedly stabbed his mother to death with a sword, and also left his uncle with life-threatening injuries. Meanwhile, earlier this year in Minnesota, a woman accused of killing her mother allegedly said that she put her in a chokehold and squeezed her "like a python."