Man Arrested for Allegedly Beating to Death Infant Left in His Care
Police on Monday arrested a man accused of beating to death a three-month-old infant left in his care for a day.
Ny'Jshore J. Green was taken into custody on November 22 by officers of the South Carolina Law Enforcement Division (SLED). He is accused of fatally beating the young boy, resulting in a "large skull fracture."
Green faces one charge of homicide by child abuse.
The Clarendon County Sheriff's Office initially responded to an emergency call on November 16 in Manning, South Carolina. Once at the home, they found the infant "unresponsive and cold to the touch," according to an arrest warrant obtained by Law & Crime.
Despite attempts to perform life-saving measures on him, the boy was later taken to a nearby hospital and pronounced dead.
While a final cause of death has not been officially released, an autopsy found that the large skull fracture "due to blunt force trauma on the right side of [the child's] head" was the most likely factor, according to SLED agent Erin N. Beasley.
Authorities determined that Green had been watching the child on the day of his death and was considered the sole caretaker.
The identities of the infant and his usual caretakers have not been released to the public. It is also currently unclear why Green was left in charge of the boy or what might have caused him to allegedly inflict such abuse.
"The defendant caused the injuries resulting in [the baby's] death, and the injuries occurred under circumstances manifesting an extreme indifference to human life," the warrant for Green's arrest read.
Green is currently being held at the Clarendon County Detention Center without bond. His case will be tried by the Third Circuit Solicitor's Office.
Newsweek reached out to the South Carolina Law Enforcement Division for a comment on this story.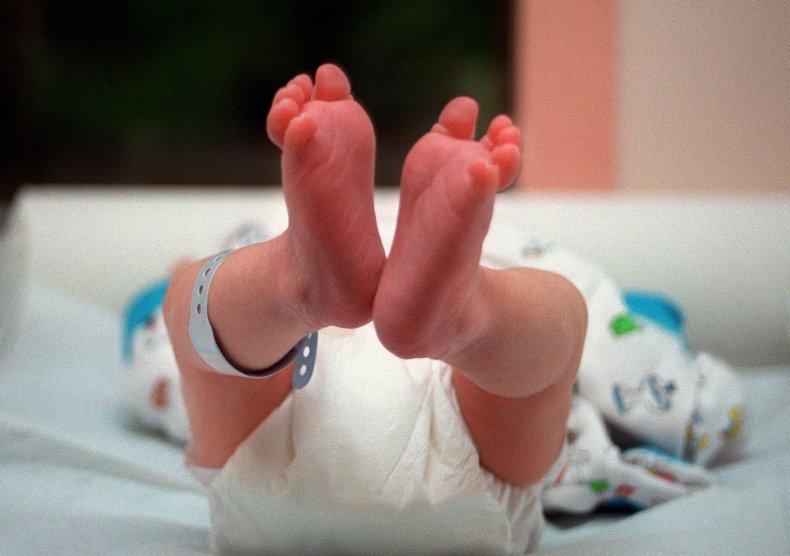 The arrest warrant released by SLED does not confirm his relationship to his victim or reveal anything else about the infant's identity.
Newsweek reached out to authorities for comment.
Recently, a teenage Pennsylvania couple were arrested after their five-week-old infant was discovered to have 16 bone fractures. Robert Oaks and Sylvia Kutchman—ages 19 and 18, respectively, of Nanty Glo, were each charged with felony aggravated assault and endangering the welfare of children, as well as charges of assault and recklessly endangering another person.