Man Arrested in Attempted Theft of Magna Carta, the Document Theodore Roosevelt Said Inspired the Constitution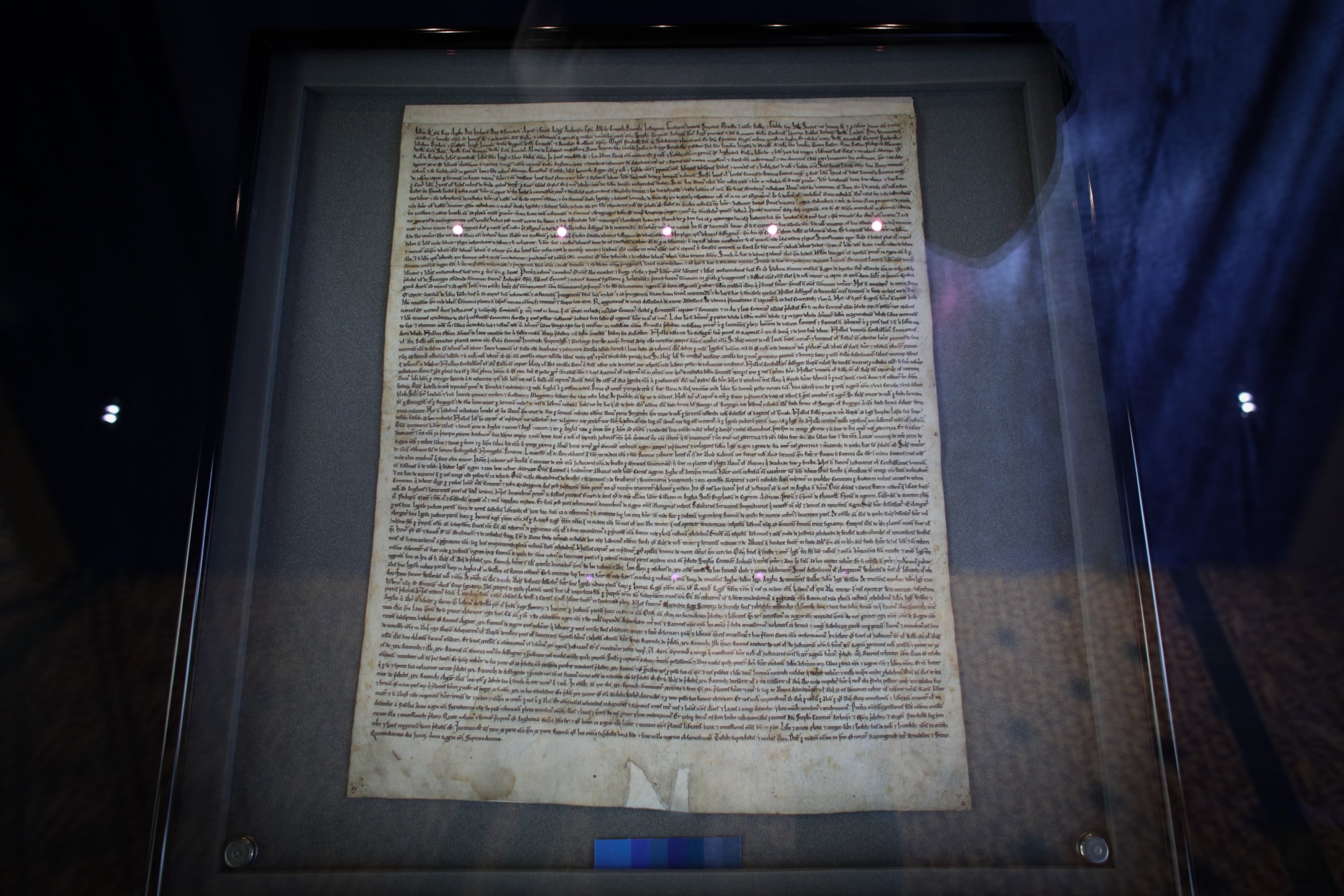 Police have arrested a man who tried to steal a document more than eight centuries old which is considered to be a building block of democracy of the United States.
The best preserved of the four remaining copies of the Magna Carta—a charter of rights produced in 1215 by order of King John of England—was displayed in Salisbury Cathedral in Wiltshire, England.
Police say the 45-year-old suspect smashed holes into the glass box which protects the document and are questioning him on suspicion of attempted theft, possession of an offensive weapon and criminal damage.
The valuable document, which has been on display since 2015 in the cathedral's 13th-century Chapter House, was not damaged and no one was injured.
Latin for "Great Charter," the Magna Carta was a big influence on America's Founding Fathers and served as the basis of the U.S. Constitution, the Bill of Rights and the Universal Declaration of Human Rights.
It established personal freedoms and forced the King to recognize the rights of citizens. Its defense of liberty has been cited by former U.S. presidents.
The U.S. Constitution's Fifth Amendment stating that "no person shall be deprived of life, liberty, or property, without due process of law", is a phrase that was inspired by the Magna Carta.
Franklin D Roosevelt said in 1941: "The democratic aspiration is no mere recent phase in human history… It was written in Magna Carta."
On the 800th anniversary of the document in 2015, then President Barack Obama described how its ideals "inspired America's forefathers to define and protect many of the rights expressed in our founding documents, which we continue to cherish today."
A spokeswoman for Salisbury Cathedral told the BBC that the document would be back on display soon.
The cathedral was recently at the center of the story of two Russian men whom British authorities accuse of being behind the attempted poisoning of the spy Sergei Skripal and his daughter Yulia, in March. Another woman, Dawn Sturgess, later died from exposure to the novichok substance.
The men, later identified as Anatoliy Chepiga and Alexander Mishkin, insisted that they had only been in the English town to visit the historic cathedral, in an explanation that was widely ridiculed.
Man Arrested in Attempted Theft of Magna Carta, the Document Theodore Roosevelt Said Inspired the Constitution | World