Man Arrested in Chicago Over Guns in Hotel Room Was There to Propose—Lawyer
An attorney for an Iowa man arrested in Chicago for having guns and ammunition in his hotel room says his client was in the city to propose to his girlfriend, not to carry out a mass shooting.
Keegan Casteel, 32, was arrested on July 4 after authorities say a member of the cleaning staff told police they saw a rifle with a high-powered scope, a handgun and ammunition, in his room at the W Hotel Lakeshore, authorities said.
The weapons were reportedly found on the window sill of his 12th-floor room, which had a view of Ohio Street Beach and Navy Pier.
Casteel, of Ankeny, Iowa, was arrested at the hotel and charged with two felony counts of aggravated unlawful use of a weapon.
He was released on $10,000 bond last week after a judge reminded him that Chicago's gun laws are different than in Iowa. Authorities said Casteel does not have a Firearm Owners Identification card, which is required to legally possess a firearm in Illinois.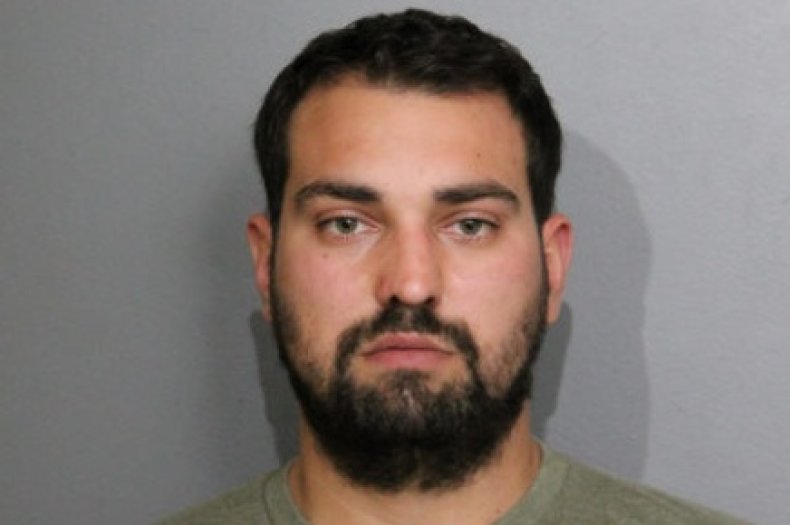 Prosecutors have said a grand jury will review the case, the Associated Press reported.
After Casteel's arrest, both Chicago Mayor Lori Lightfoot and Chicago Police Chief Superintendent David Brown suggested Casteel may have intended to open fire on crowds from his hotel window, according to CBS Chicago.
But Casteel's attorney Jonathan Brayman, in a statement on Wednesday, called it a "baseless accusation" that "spurred sensational media coverage despite the lack of evidence Casteel had ill intent."
Casteel's only reason for being in Chicago had been to propose to his girlfriend on the Ferris Wheel at Navy Pier, he said.
"When police responded to Mr. Casteel's hotel room, he was getting ready for the engagement proposal and had a diamond ring hidden in the hotel room," Brayman said. "After a tactical team from the Chicago Police Department knocked on the door and arrested Mr. Casteel, he was thoroughly cooperative with all the police officers and federal agents that he encountered."
Brayman said his client has a valid permit and license to possess the guns and was exercising his Second Amendment rights.
"While the Superintendent and other public officials have made Mr. Casteel a scapegoat in the face of widespread violence and actual shootings in the City of Chicago, he is nothing more than a law-abiding person exercising his Second Amendment Rights," he said.
At a news conference, Brown said the hotel employee "likely prevented a tragedy."
Lightfoot said she believes there was clearly something "nefarious" behind Casteel's decision to bring a rifle with a high-powered scope to Chicago.
But Brayman said: "The fact that good people feel the need to arm themselves when traveling to Chicago is the real problem that our public officials need to address."
He added: "In Mr. Casteel's case, there was nothing nefarious afoot. In fact, after being released from custody, Mr. Casteel did what he came to Chicago to do, he dropped to one knee outside the 18th District police station with the diamond that had been inventoried by the Chicago Police Department and proposed to the love of his life."
Casteel was seen proposing to his girlfriend after his release from custody last week, WLS-TV reported.