A Pennsylvania man has been accused of fleeing a hit-and-run accident after dropping off a six-year-old child who was "covered in glass" at school.
According to AAA Foundation for Traffic Safety, hit-and-run accidents—in which someone involved in a collision flees the scene before providing information and/or aid to those also involved—accounted for over five percent of all traffic fatalities in 2016.
The incident occurred on Monday in Erie County, about 120 miles north of Pittsburgh, reported Pennsylvania State Police in a news release. Authorities were contacted for a welfare check regarding the child after he was "dropped off at school covered in glass." He also suffered from "a laceration on his head."
The windshield of the car that dropped off the child has sustained "severe damage," reported Clark Elementary School Principal Donna Rose.
Contrary to some media reports, a police spokesperson confirmed to Newsweek that the driver, later identified as 63-year-old Samuel Dennis Hummel, is not the child's father. Rather, he is a family friend.
Police believe that Hummel had committed a hit-and-run prior to dropping off the child at school. At the scene of the alleged accident, he reportedly "made no attempt to contact police." Moreover, he did not realize that the child had been injured.
Hummel was arraigned by North East District Judge Scott Hammer on Monday afternoon, reported Go Erie. He faces a misdemeanor charge of child endangerment as well as counts relating to the alleged hit-and-run.
He was later released on a $25,000 unsecured bond.
In 2018, the AAA Foundation for Traffic Safety found that both the rate of hit-and-run accidents and their associated fatalities are on the rise. These incidents are not only illegal: hit-and-runs can also lead to worse outcomes for those involved, as medical treatment for victims is often delayed.
In 2015, an estimated 737,100 of these accidents occurred in the U.S., a figure which translates to one hit-and-run crash every 43 seconds.
In 2016, there were 2,049 fatalities in the country from hit-and-run collisions.
In other auto news, an SUV was stolen from a Cook County, Illinois gas station on Sunday—with a one-year-old child still in the backseat. While police managed to find the vehicle and the child, who was safe, the suspect remains at large.
Meanwhile, a Washington road sign's anti-drinking message caused confusion online. "Don't be a Grinch this season drive sober," cautioned the sign. "Damn the Grinch was drunk when he did all that?" joked one Twitter user in response.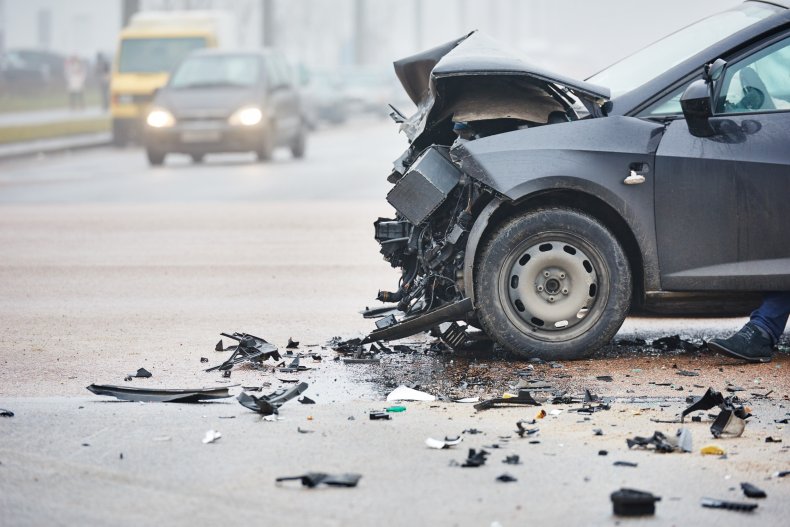 Updated 12/21/2021, 4:56 p.m. ET: This story has been updated with a statement from the Pennsylvania State Police.