Man Charged With Threatening To 'Blow Up' Trump's White House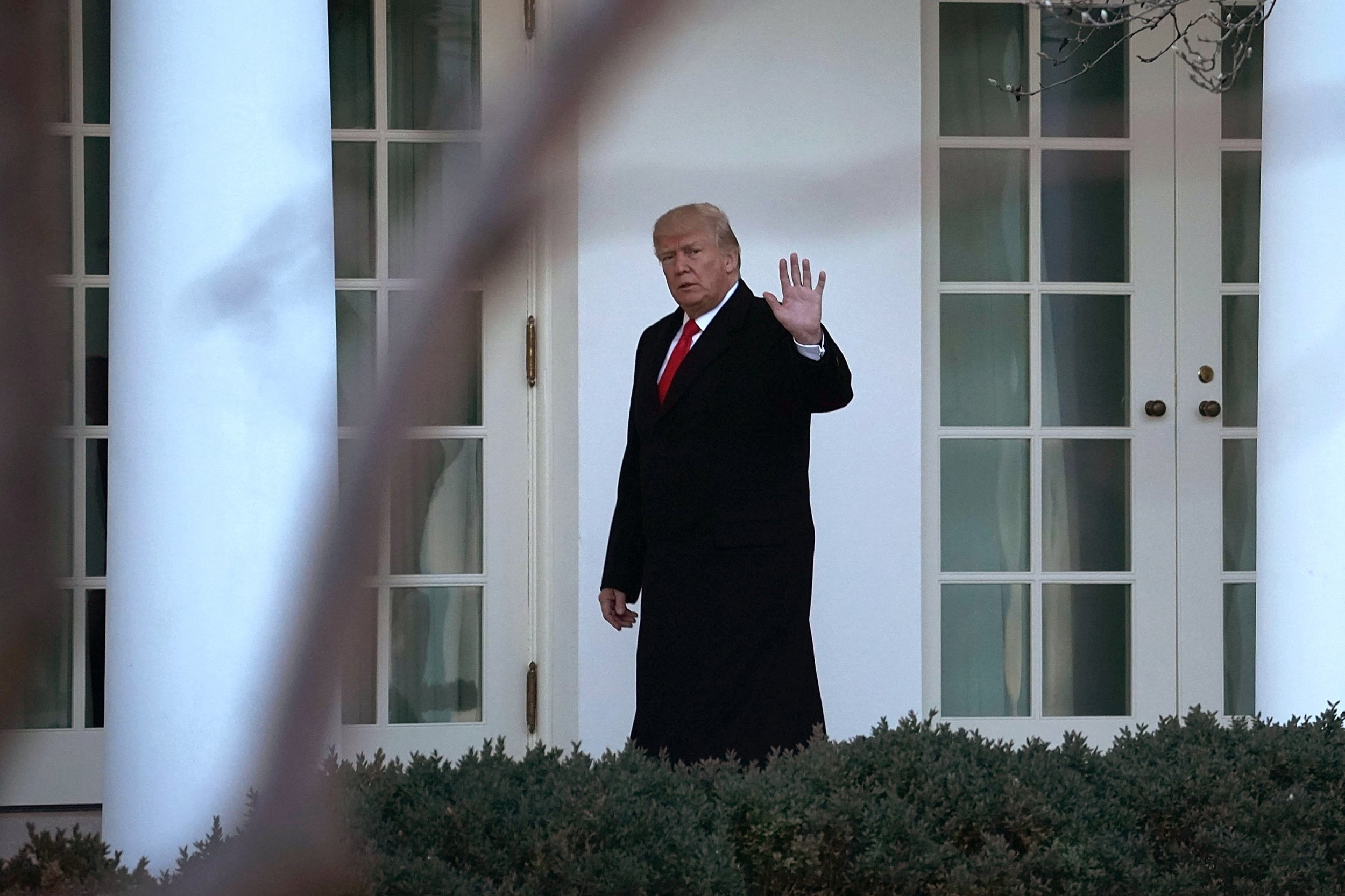 A man who allegedly warned he would blow up the White House was charged on Wednesday with threatening President Donald Trump.
Brandon Koss, 31, of Wichita, Kansas, reportedly called the residence and workplace of the president around 4:45 a.m. on January 26 and told the operator, "I'm going to blow up the White House," The Kansas City Star reported on Thursday.
Koss used profanity when speaking with the woman who answered the phone at the White House, according to the Associated Press.
Related: With President Trump, Americans Fear Terrorism More Than They Have Since 9/11: Poll
The U.S. Secret Service, which was already familiar with Koss based on court documents, traced the call to him and an agent went to the last address on his file. Koss was at home but did not come to the door, stated an affidavit in support of the charge that the Star obtained.
Koss agreed to speak with the agent on the phone. During the conversation, Koss admitted he called the White House to report terrorism instead of making a threat. He is in federal custody and a hearing is scheduled on Friday at the U.S. District Court to determine if he should remain there or be released while his case is pending.
His public defender has not commented.
Threats to blow up the White House have been directed at the residence before.
A branch of ISIS in late 2015 released a video with unidentified jihadists celebrating attacks on Paris at the time and vowing to "conclude with the so-called White House."
Madonna at a Women's March in Washington, D.C., last month expressed outrage over Trump's election and said, "Yes, I have thought an awful lot about blowing up the White House."
The superstar singer added, "But I know that this won't change anything. We cannot fall into despair," and in an Instagram post two days wrote, "I do not promote violence and it's important people hear and understand my speech in its entirety rather than one phrase taken wildly out of context."