Man Cites Donald Trump After Allegedly Groping Woman on SouthWest Flight: 'The President Says It's OK'
A man has been accused of groping a woman onboard a flight to New Mexico before claiming "the president says it's OK."
Bruce Alexander, 49, has been charged with abusive sexual contact following an incident onboard a Southwest Airlines flight from Houston, Texas, to Albuquerque on October 21.
According to a criminal complaint, Alexander, of Tampa, Florida, grabbed the woman sat in front of him on the right side of her breast around her "bra line."
The woman, who had fallen asleep around 15 minutes into the flight, saw a man's hand by her side but assumed it was an accident. Around 30 minutes later, the alleged victim felt someone grab the back of her arm, before again "attentively" groping her right side in and around her ribs and bra line.
After the second incident, the woman got up, turned around and told the man sitting behind her that she "didn't know why he thought it was OK (to touch her) and he needed to stop," according to the complaint.
The woman then asked a Southwest Airlines crew member to move to a seat in another section of the aircraft.
Alexander was arrested when the plane landed at Albuquerque International Sunport airport.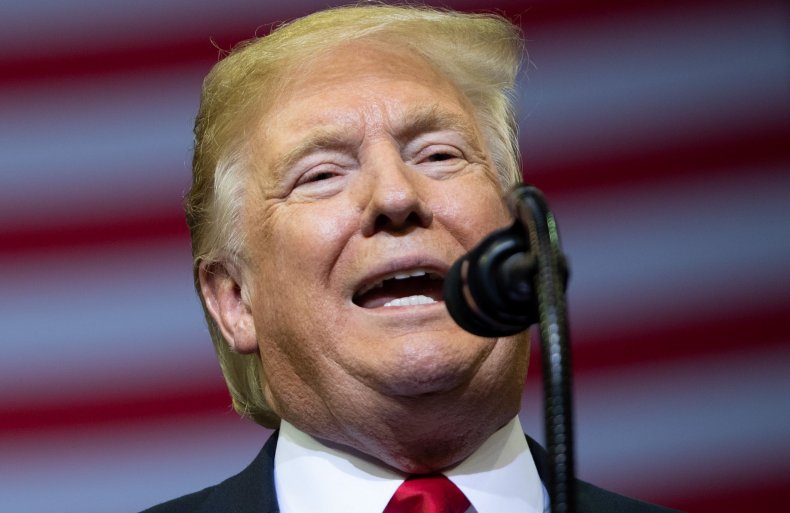 During his arrest, Alexander asked what the sentence was for the charge he was being accused of. While in the back of the patrol vehicle, Alexander stated that the "President of the United States says it's OK to grab women by their private parts," the FBI complaint states.
Alexander was likely refererring to the infamous "grab them by the pussy" comments made by Donald Trump in an audio recording that emerged during his 2016 presidential election campaign.
The remarks were recorded while Trump was being interviewed for Access Hollywood in 2005. Trump later dismissed the comments as "locker room talk."
In his written statement, Alexander denied the allegations and said he had slept most of the flight. He also said he had not been drinking, nor taken any sleep medication.
According to the complaint, federal agents noticed that Alexander did have thick fingers with "dirty" nails similar to the ones the woman described as having touched her.
A spokeswoman for the U.S. attorney for the state of New Mexico said Alexander was taken to federal custody before appearing at a preliminary hearing and a detention hearing, reports the Albuquerque Journal.
In a statement, SouthWest Airlines confirmed to Newsweek that customer service supervisors and local law enforcement officers were requested to meet flight 5421 upon arrival in Albuquerque from Houston due to reports of a customer's "alleged inappropriate behavior onboard. "