Man Who Dumped McDonald's Cups on Ex-Colleague's Lawn for Years Apologizes
A 76-year-old New York man has issued a formal apology after he was accused of orchestrating a plot against a former colleague that saw him dump hundreds of used McDonald's coffee cups on the victim's front lawn over the course of several years.
According to The Buffalo News, Larry Pope from Hamburg has penned a letter of apology to his former co-worker Edward Patton after he was caught in the act back in April 2021.
"I would like to apologize to Mr. and Mrs. Patton for my compulsive behavior of littering. I meant no harm," Pope wrote, according to the news outlet.
"I'm very remorseful for any problems that I may have caused you or your family. I have learned a valuable lesson for my poor judgment."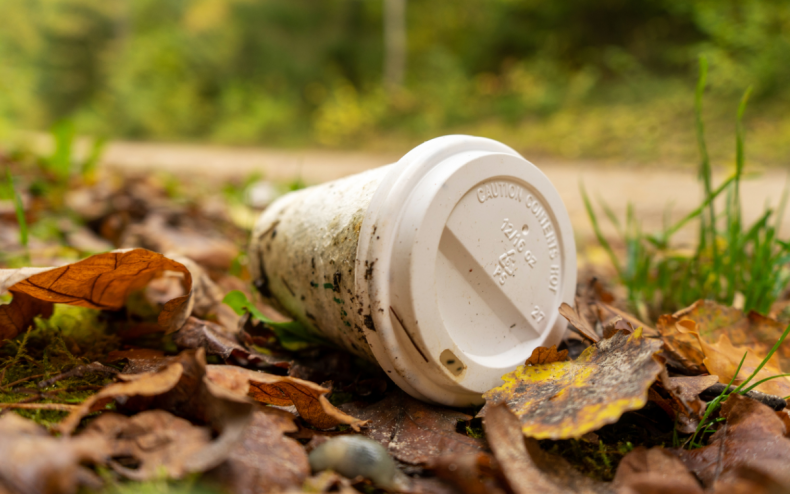 Pope also sent a check for around $2,800 to cover the expenses the Pattons incurred in the course of trying to apprehend the mystery litterer.
It brings to a close a saga that began several years back, when the Pattons became aware that someone was tossing empty or half-filled disposable cups, which occasionally contained cigarette butts, onto the front lawn of their property on Versailles Road in Hamburg.
The Pattons told the news outlet that, at one point, they were able to fill 10 large plastic bags with the discarded cups.
Littering represents a serious concern in the U.S., with the charity Keep America Beautiful in 2020 estimating that nearly 50 billion pieces of litter had been dumped along U.S. roadways and waterways in what equates to around 152 items per resident.
Yet for the Pattons, the discarded rubbish was not just a source of frustration but also harassment. Eager to catch the culprit, the couple invested in a video surveillance system and binoculars. But despite this they were never able to get a clear look at his license plate.
It took the intervention of a group of neighbors, who orchestrated a sting in April 2021, to identify the culprit. When the Pattons shared the license plate details with police, they were stunned to discover the car belonged to Pope, a disgruntled ex-colleague of Cheryl Patton.
Hamburg police officers were duly dispatched to outside the Pattons' residence where they caught Pope in the act. He was subsequently charged with harassment, a violation, and was also cited for a traffic infraction over the discarded cup.
Back in October, a deal was reached whereby Justice Gerald P. Gorman agreed to dismiss the charges against Pope provided he stayed out of trouble, issued a letter of apology and paid the Pattons $2,776.47 in restitution for the cost of their surveillance system.
Pope was also ordered to complete 20 hours of community service while Justice Gorman also granted the Pattons a six-month order of protection against him. The Buffalo News has confirmed that the conditions of this case have since been completed.
The Pattons told the news outlet they have no plans to pursue the issue further in a small claims court and have not encountered any discarded cups on their lawn since the matter was settled.
"I think he's learned his lesson," Edward Patton told the news outlet.
Newsweek has contacted the Pattons for comment.