Man Fails Drug Test for New Job After Eating Poppy Seed Bread From Supermarket
Job applicants, beware: There's a food you may want to avoid eating before interviewing for a new position.
A man in England learned this lesson the hard way after he reportedly failed a drug test required by his new job. The catch? He said he hadn't taken any drugs.
According to Plymouth Live, the unnamed man's sister took to social media to warn others about the potential inadvertent consequence of eating this otherwise-harmless ingredient.
"My brother went for a job interview today and had to do a drugs test," she explained, adding that "he failed, with opium in his system." She also clarified that "he doesn't take painkillers as he is scared of drugs and painkillers."
"Yesterday he came to mine and I had his [favorite] bread," she continued. "He took 4 slices home with him, ate two yesterday and made a sandwich to take with him today as he was going to be at this interview all day!!" As it turned out, the bread in question was loaded with poppy seeds, which come from the opium poppy and, as a result, are known to occasionally produce false positives on drug tests.
"POPPY SEEDS caused him to fail his drugs test!! As he failed he didn't get the job no matter how much convincing he tried. So just a warning DO NOT eat seeded bread with POPPY SEEDS 2-3 days before a drugs test," she advised.
The bread in question reportedly came from the British supermarket chain Tesco. According to Plymouth Live, Tesco representatives told the news outlet that they aim to use "low opiate varieties" in their products, and "they follow guidance developed by the EU and UK to [minimize] the levels present."
Newsweek attempted to contact Tesco for further comment but did not receive a response at the time of publication.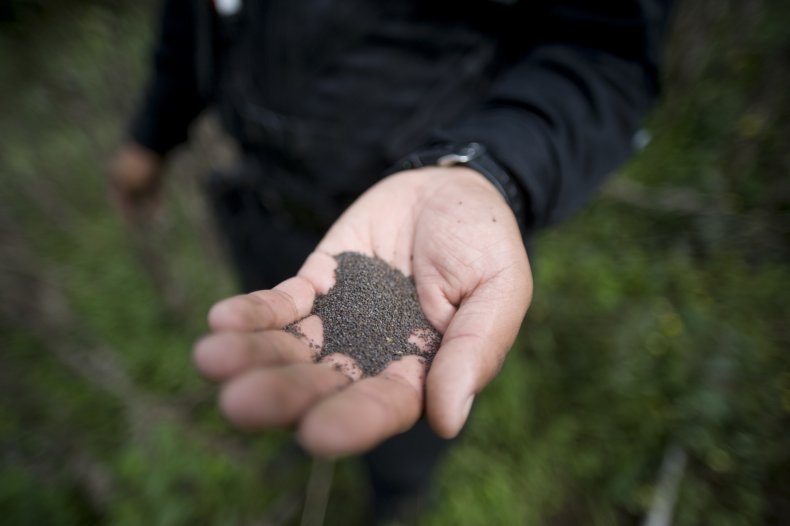 MedicalNewsToday explained that the way poppy seeds are processed can have a large impact on the levels of trace opium ingested by consumers. They write that while the seeds themselves do not contain any opium, "during the harvesting process...the seeds can absorb opium or become coated by it."
The incident is not the first time someone reportedly received a false positive on a drug test after eating poppy seeds. In 2018, a woman who was giving birth was reported to authorities by her doctor after her blood work indicated that she had taken opiates.
The woman told the doctor it was a false result, triggered by the poppy seed bagel she had eaten for breakfast. Regardless, the woman was held in the hospital for five days and investigated by a caseworker before the "traumatic" incident was resolved.