Man Falls Into America's Most Dangerous Volcano After Climbing Over Railing to Get a Better View—And Survives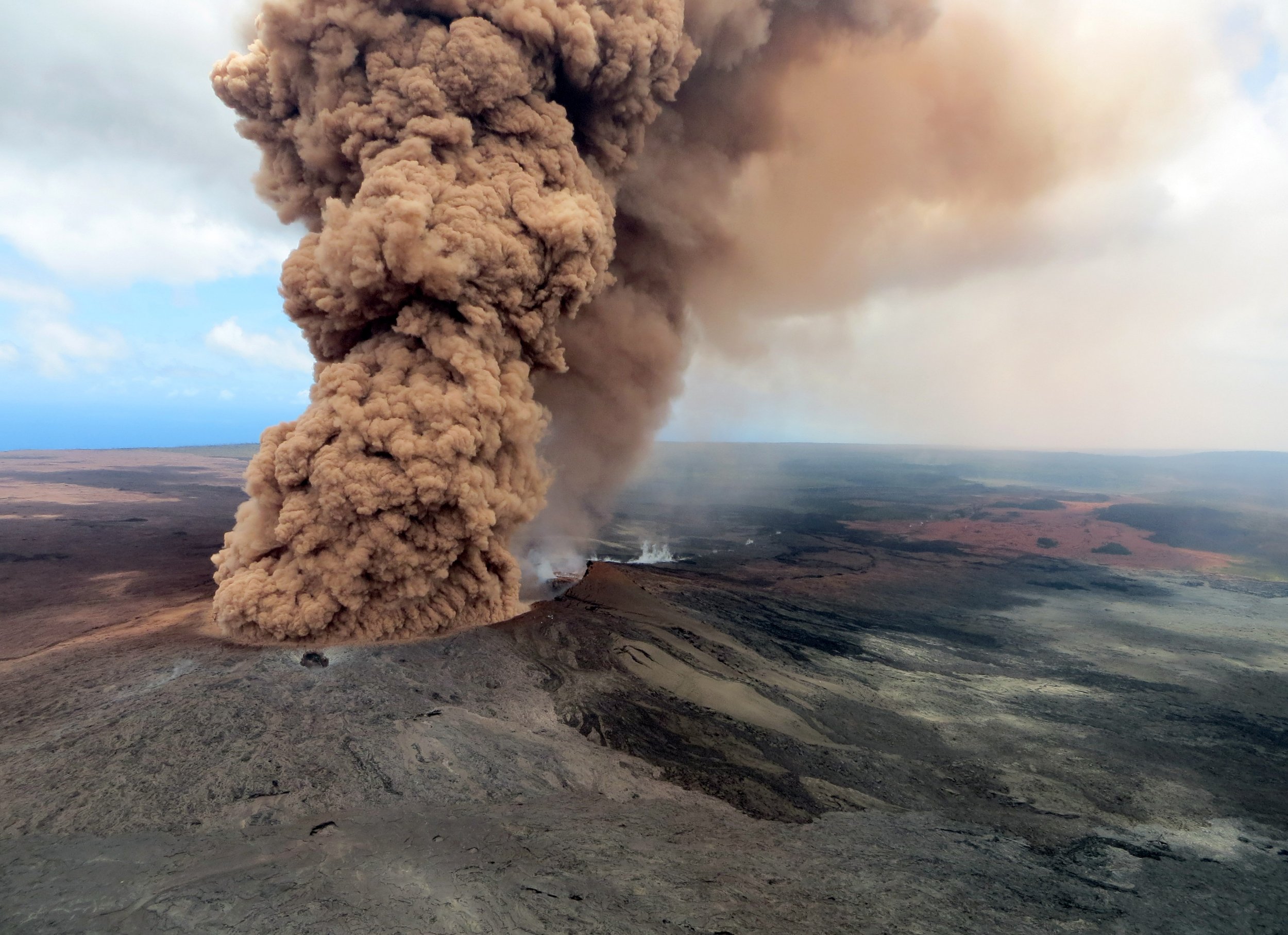 A man in Hawaii has fallen into the Kilauea Volcano caldera—the most dangerous volcano in the U.S.—and survived.
An official at the Hawaii Volcanoes National Park told Big Island Video News that the man was seen falling into the caldera at 6:30 p.m. local time. The incident took place at the Steaming Bluffs area and was reported to park authorities.
Rangers and members of the Fire Department went to the scene and located the man at around 10 p.m. He was rescued several hours later and was airlifted to hospital for "urgent medical care."
According to the Star Advertiser, officials at the Hawaii County Fire Department said the man was in his 30s and that he had fallen between 60 to 70 feet from the volcano's Halemaumau crater. He had reportedly climbed over a metal railing to get a closer look at the cliff edge when he lost his footing and fell. He is believed to have gotten trapped on a narrow ledge.
"Visitors should never cross safety barriers, especially around dangerous and destabilized cliff edges," Chief Ranger John Broward is quoted as saying. "Crossing safety barriers and entering closed areas can result in serious injuries and death."
Hawaii Volcanoes National Park did not immediately respond to Newsweek's request for comment.

Kīlauea Volcano, on Hawaii's Big Island, is the most dangerous volcano in the U.S., according to the latest National Volcanic Threat Assessment, by the United States Geological Survey (USGS). It is the most active of Hawaii's five volcanoes and has been erupting since the early 1980s.
A study of the volcano released in December last year found that the eruption that took place in 2018 was the biggest for 200 years. The research, published in Science, examined the volcano's East Rift Zone, and the collapse of the The Pu'u 'Ō'ō vent. Researchers said their findings provide a "strong argument for continuous and intensive ground-based monitoring" of Kilauea so scientists can understand what risk it poses.
Kilauea is not currently erupting, and its alert level is currently "green," an update from the Hawaiian Volcano Observatory said on April 30. "Monitoring data over the past eight months have shown relatively low rates of seismicity, deformation, and gas emission at the summit and East Rift Zone including the area of the 2018 eruption," it said.
"Despite this classification, Kīlauea remains an active volcano, and it will erupt again. Although clear signs are expected prior to a return to eruption, the time frame of warning may be short. Island of Hawaii residents should be familiar with the long-term hazard map for Kīlauea Volcano and how to stay informed about Kiilauea activity."