These Are the Most Dangerous 'Very High-Risk' Volcanoes in America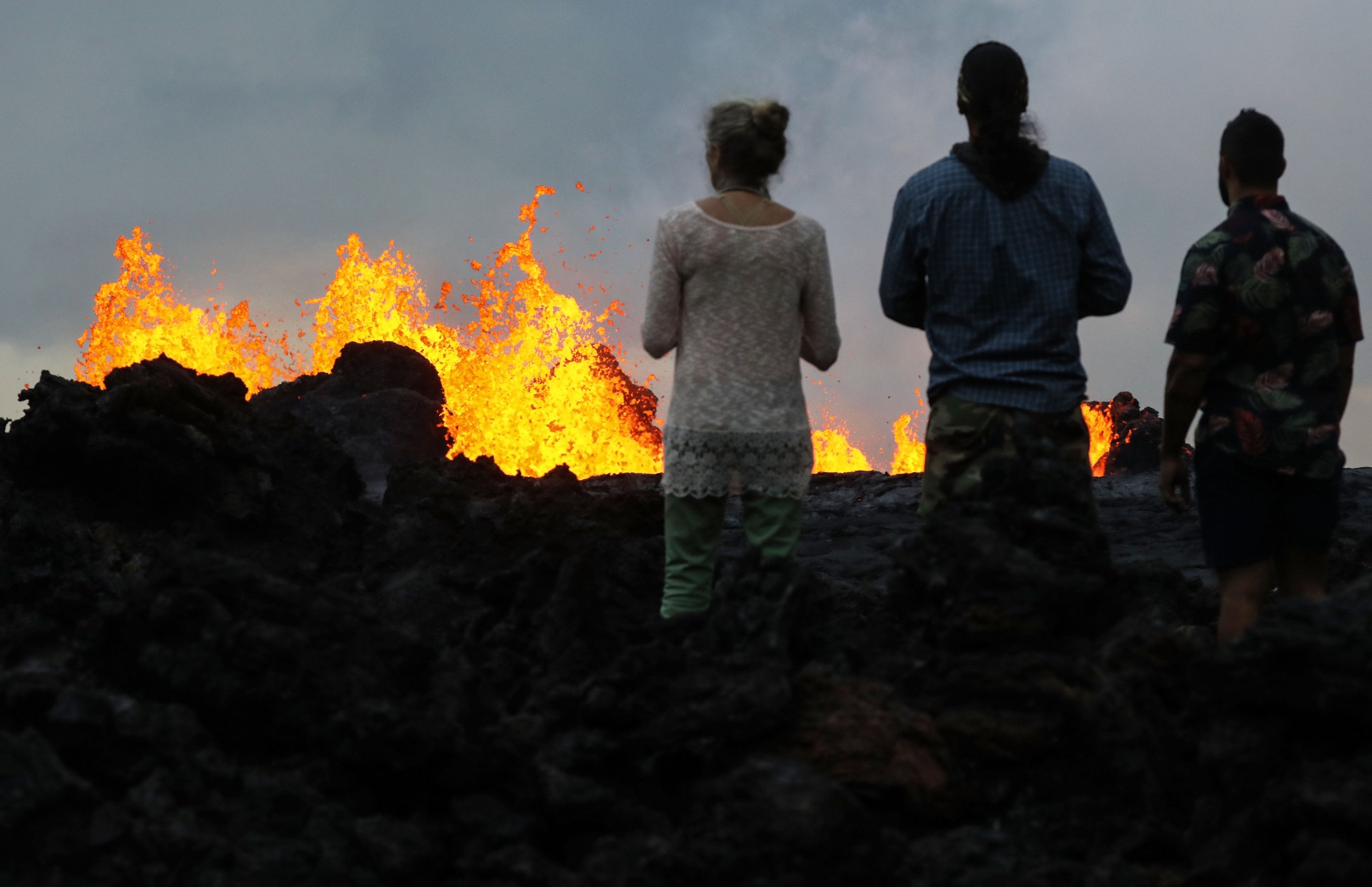 Volcanoes have wreaked terrible destruction across the U.S. in recent decades. From lava flows and vog in Hawaii to the deadly 1980 eruption of Mount St. Helens, these violent geological behemoths can wield ferocious power.
On Monday, the United States Geological Survey (USGS) released its latest version of the National Volcanic Threat Assessment. This report compiles all sorts of important risk data—like how close volcanoes are to densely populated areas and how often they tend to erupt—to work out which volcanoes pose the biggest threat to the U.S. The agency uses this data to figure out where it should focus risk mitigation efforts.
"The threat levels indicated in the report refer to how potentially dangerous specific volcanoes would be if they erupted," Thomas Cawthern, an assistant professor at Salisbury University's Department of Geography and Geosciences, told Newsweek. The report is based on a "plethora of field, laboratory, and remotely sensed data," he added, including data on factors like seismicity, rock chemistry and magma activity.
So, which volcanoes pose the biggest threat to Americans?
18) Long Valley Caldera, CA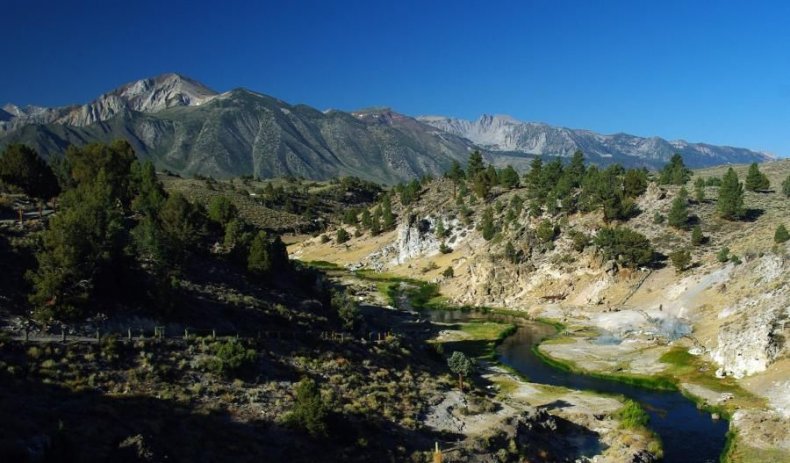 An enormous depression next to Mammoth Mountain, the eruption that created the caldera once coated thousands of miles of the U.S. in pyroclastic flows. Earthquake swarms and gas emissions are signs of the ancient region's continued unrest.
17) Crater Lake, OR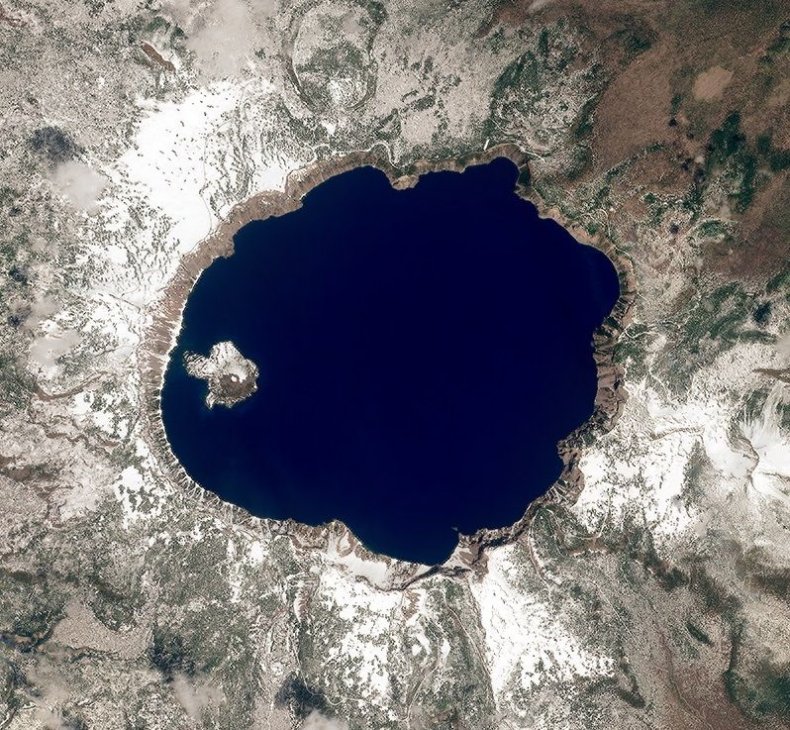 This ancient crater is more famous for its lake than its volcanic activity. Its incredibly deep, gorgeous blue waters are home to a log called the "Old Man of the Lake," which may have been bobbing along for a century or more. Created by the collapse of volcano Mount Mazama, limited hydrothermal activity shows the region isn't quiet yet.
16) Mauna Loa, HA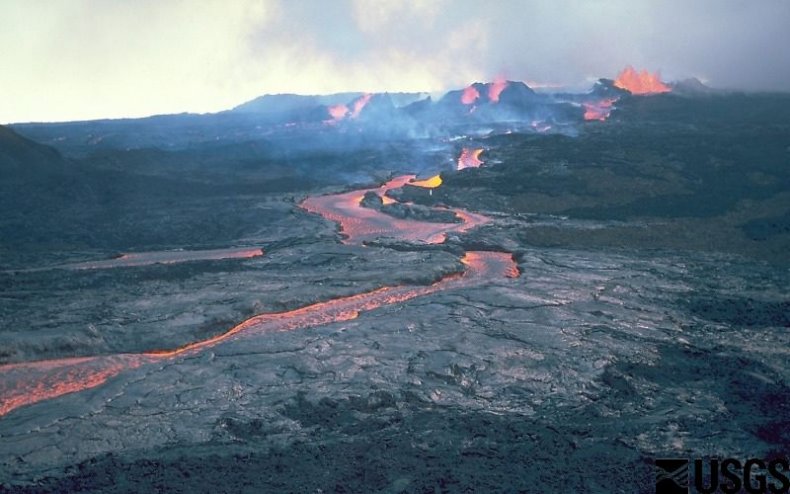 The largest of Hawai'i's five volcanoes, Mauna Loa erupted in 1984. Although it's been relatively inactive in recent years, the volcano has erupted several times over the last century. Risks including flank collapse could cause landslides and even tsunamis, potentially putting local people in serious danger.
15) Glacier Peak, WA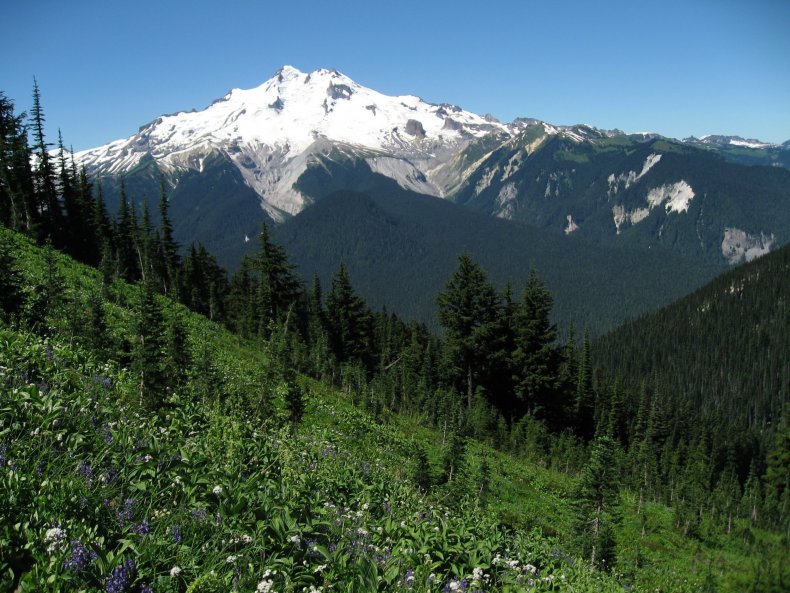 Visible from Seattle, this stunning mountain is the fourth highest peak in Washington state. It has erupted several times over the past 3,000 years and has produced some of the most explosive eruptions the region has ever seen. Although the risk of an eruption today is relatively low, such events risk exposing local communities to destructive lahars—debris flows made up of water, rocks and pyroclastic material.
14) Mount Baker, WA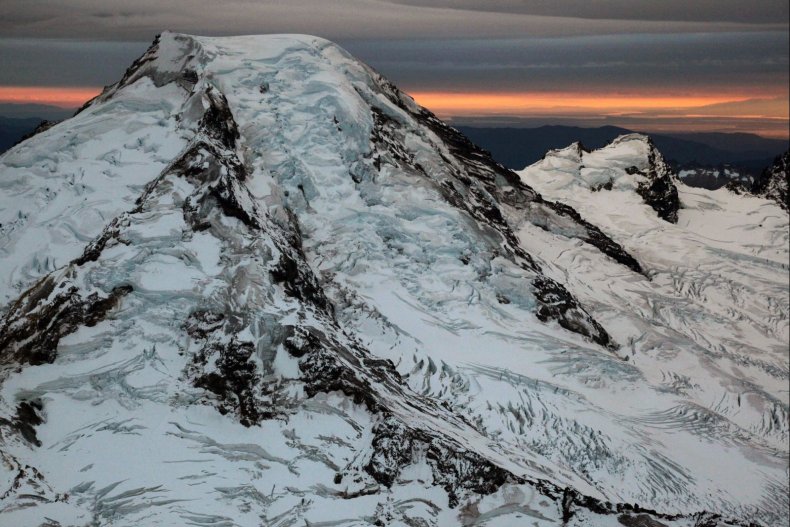 Also known as Koma Kulsha, this glaciated volcano is home to the second most thermally active crater in the Cascade Range. In 1975, sudden snow melt prompted fears that an eruption might be around the corner. But activity eventually stabilized. Just 31 miles east of the city of Bellingham, however, the volcano remains a very high threat, according to the USGS.
13) Newberry Volcano, OR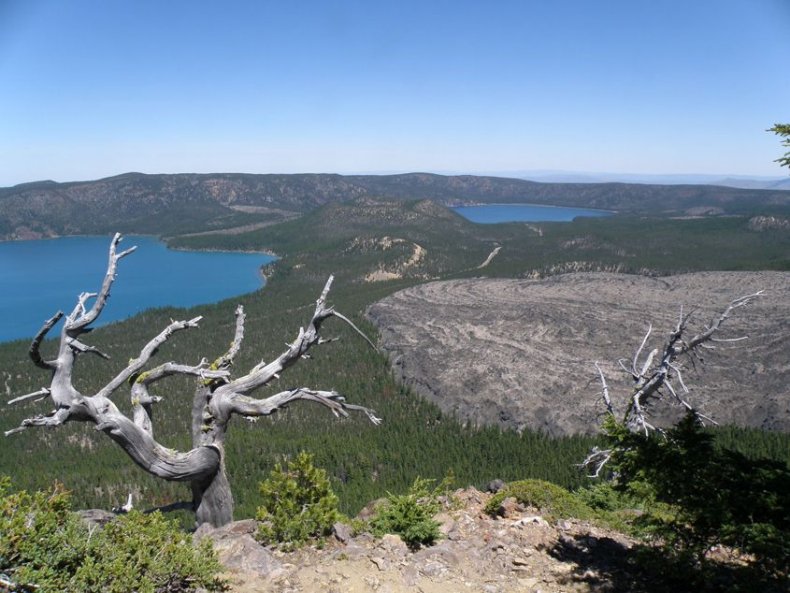 This enormous Cascade Range volcano is roughly the same size as Rhode Island, including its lava flows. Although it's currently quiet, if it erupted today it could cause lava flows, mudslides, earthquakes and floods.
12) Augustine Volcano, AK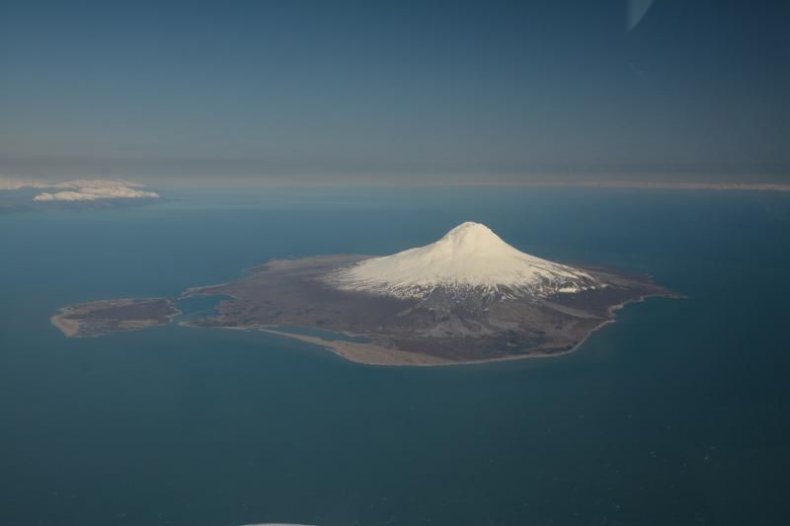 Augustine forms a 32-square-mile island in the Kenai Peninsula Borough's Cook Inlet. This volcano erupted back in 1986, spewing volcanic ash that interfered with aircraft. Further eruptions in 2005-2006 sent ash columns several miles into the sky.
11) Lassen volcanic center, CA

The Lassen volcanic region sits at the southern tip of the Cascade Mountain Range. Two eruptions in the past 50,000 years have produced lava flows and volcanic ash; future eruptions could potentially cause lahars.
10) Mount Spurr, AK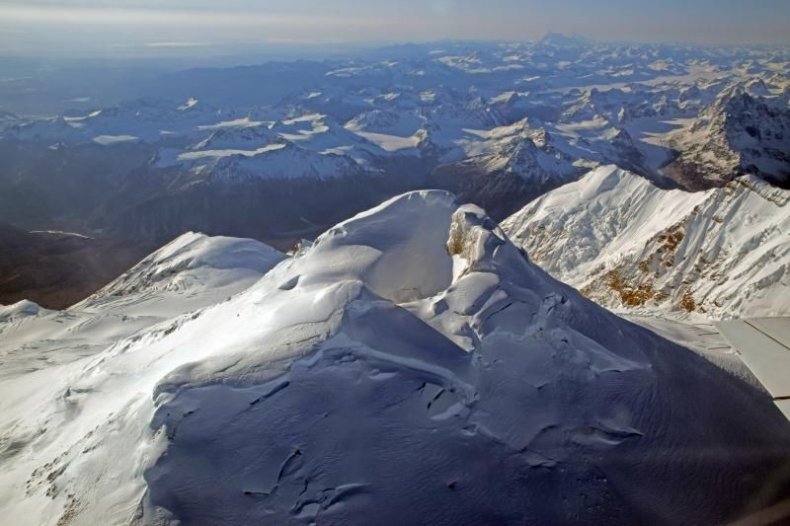 The highest volcano in the Aleutian Islands, Mount Spurr has an elevation of more than 11,000 feet. It sits about 81 miles west of Anchorage and is made up of a lava dome. Like other volcanoes in this group of islands, an eruption would pose significant risk to aviation.
9) Makushin Volcano, AK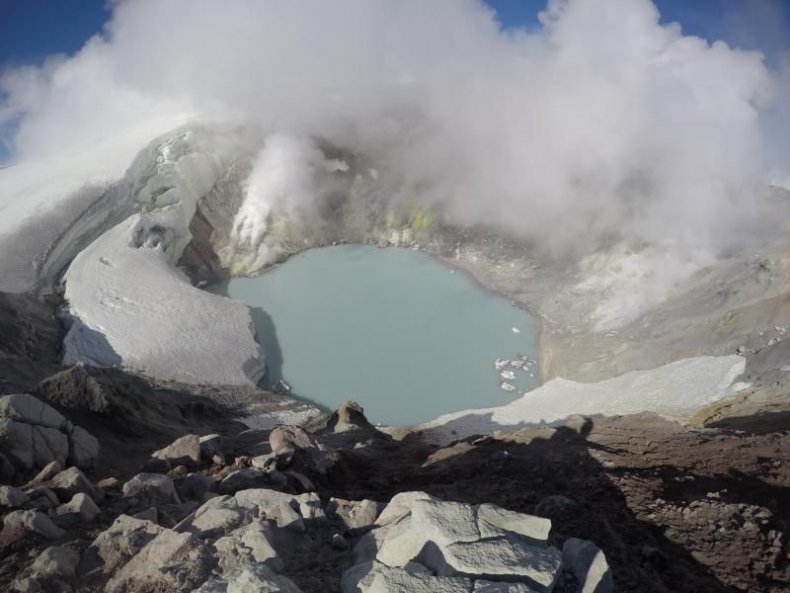 This particularly active Aleutian Islands volcano is covered in ice. It has erupted more than 20 times in the last few thousand years, including an event on January 30, 1995. The volcano also experienced higher-than-normal seismic activity at the turn of the millennium.
8) Akutan Island, AK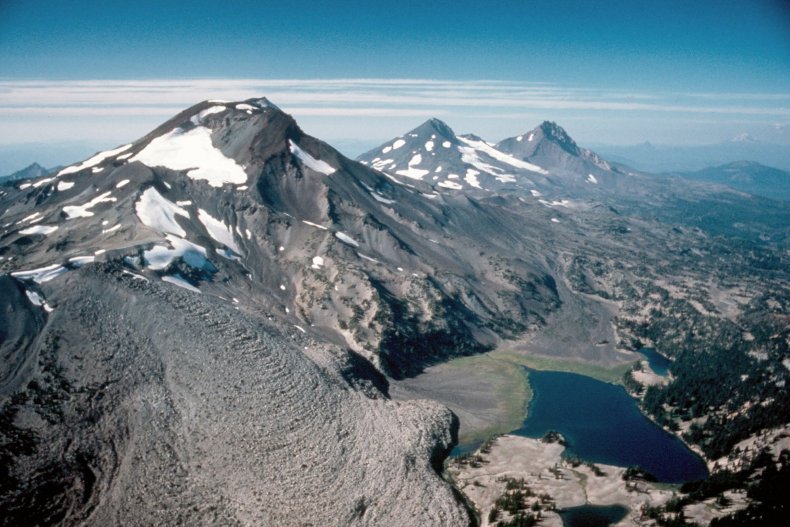 Akutan Island, also in the Aleutian Islands, experienced a major eruption in 1979 and further eruptions from 1980 to the early 1990s. It also experienced intense earthquake swarms in March 1996.
7) Three Sisters, OR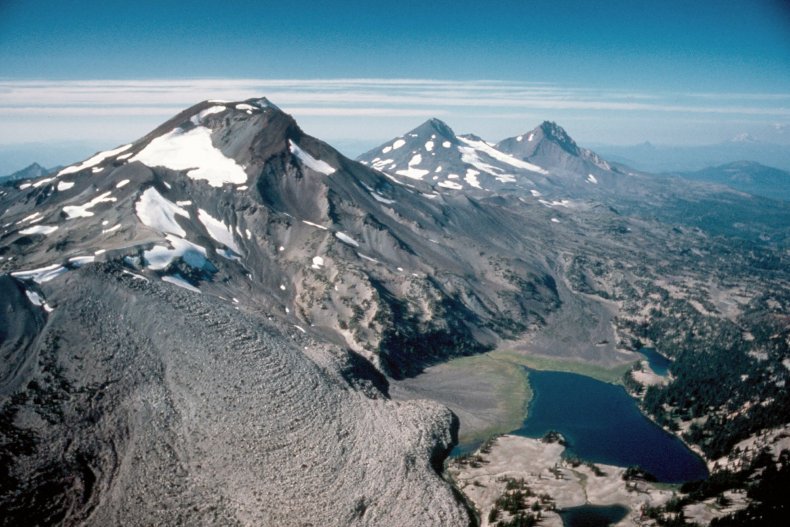 Three peaks with elevations greater than 10,000 feet make up one complex volcano in this section of the Cascade Range. Although the North and Middle Sisters have had a quiet 14,000 years or so, the South Sister last erupted 2,000 years ago. Scientists realized the volcano might be active nearly two decades ago and have watched it slowly inflate in recent years.
6) Mount Hood, OR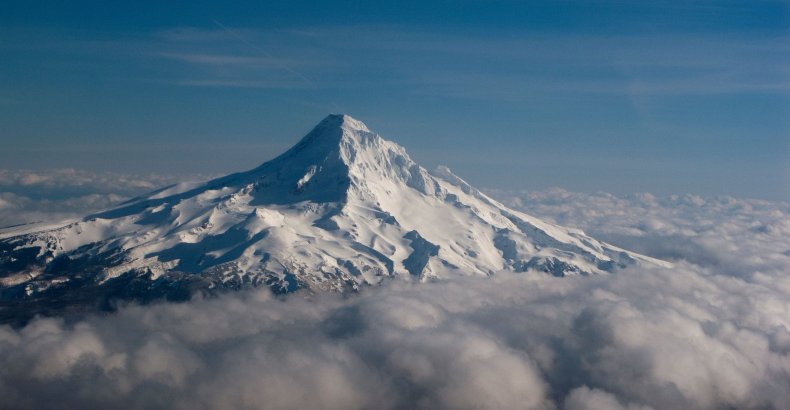 Mount Hood sits in northern Oregon, in the Cascade Volcanic Arc. It's known for earthquake swarms and has recently experienced fumaroles—openings that spew steam and gas like carbon dioxide—and sees hot spring activity. In 1934, a climber died from suffocation on the volcano while exploring ice caves.
5) Mount Shasta, CA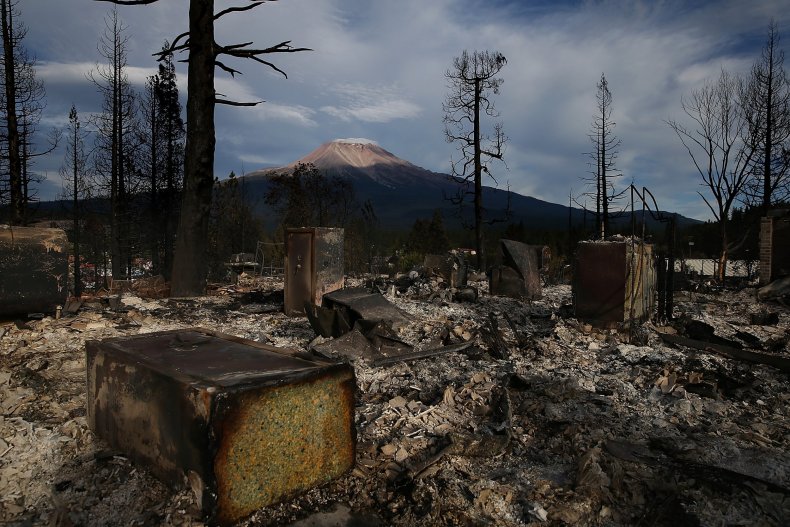 Also known as White Mountain, this large volcano has only erupted about once every 800 years for the last 10,000. But an eruption could result in lahars. The mountain lies at the south of Siskiyou County's Cascade Range.
4) Redoubt Volcano, AK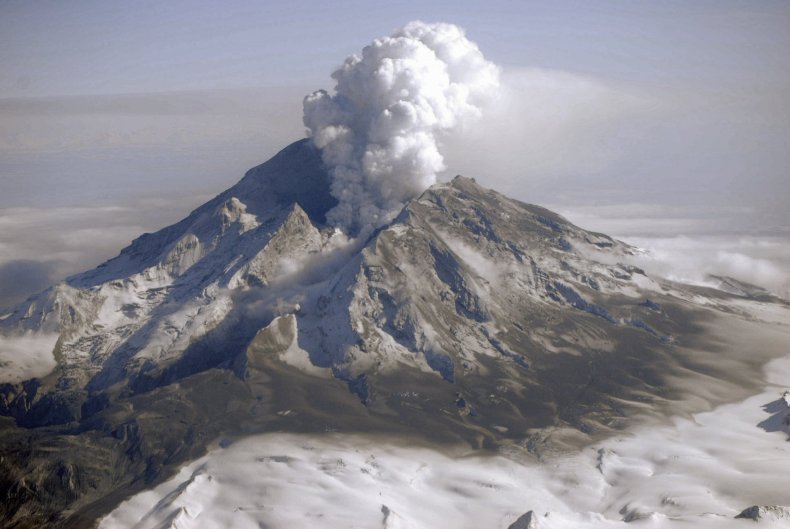 One of many volcanoes in Alaska's Aleutian Range, this volcano has erupted several times since the early 1900s. In 1989, a massive cloud of volcanic ash from Redoubt caused a plane to fall 13,000 feet before pilots were able to land safely at Anchorage.
3) Mount Rainier, WA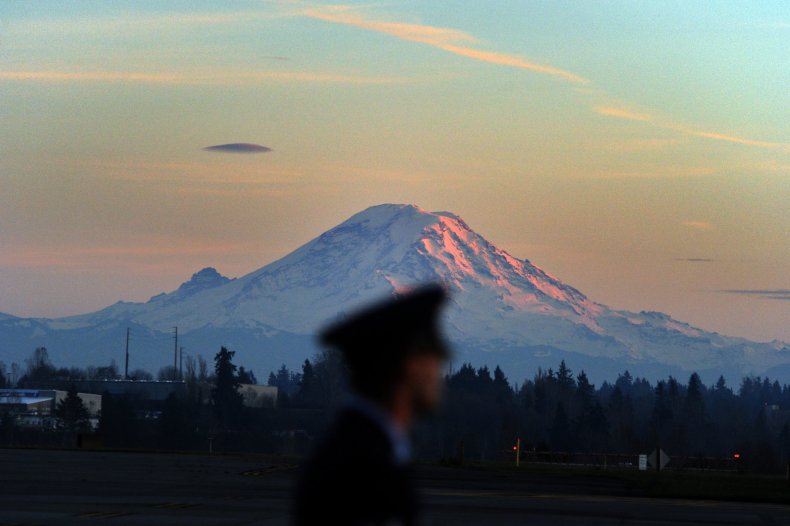 Mount Ranier is Washington State's highest mountain, with an elevation of nearly 14,500 feet. Sitting just 59 miles from Seattle, its huge glacial ice deposits mean it could create massive and violent lahars.
2. Mount St. Helens, WA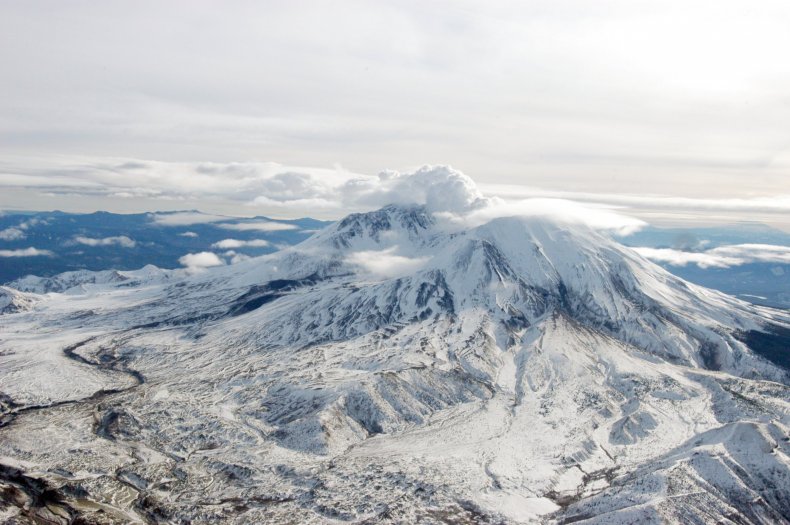 The 1980 eruption of Mount St Helens, also known as Louwala-Clough, Lawetlat'la and Loowit, killed 57 people and destroyed hundreds of homes. The earthquake has experienced periods of activity since, releasing clouds of ash in the early 1990s and seeping lava in the mid-2000s. It lies just 50 miles north of Portland, OR, and 96 miles south of Seattle.
1. Kilauea, HI
Perhaps unsurprisingly, Hawaii's Kilauea tops the list. The most active of the state's five volcanoes, it has been erupting on and off since 1983. A particularly destructive period this year saw hundreds of homes destroyed.
Also of note:
21) Yellowstone caldera, WY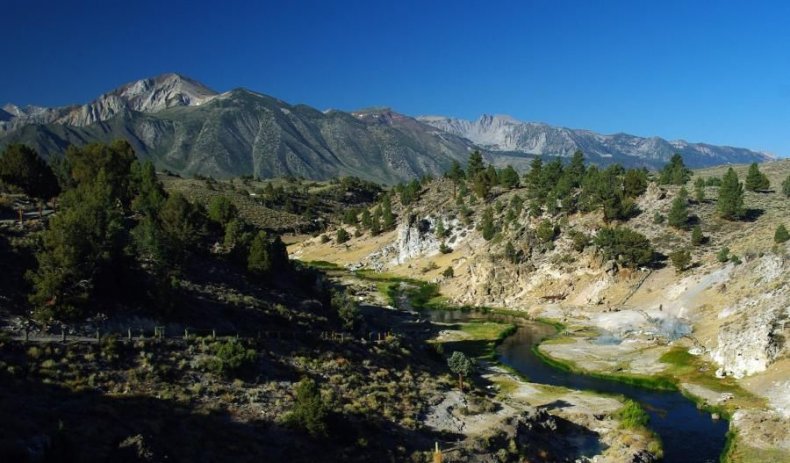 You might find it surprising to see Yellowstone relatively far down the list—and ranked under the "high" threat level, not "very high." But the caldera's infamy doesn't make it more threatening than say, Lassen volcanic center (#11)—even if you hear about it more often. That being said, #21 is hardly a low ranking. "The system reached its lofty ranking...because of the long-past history of very large explosions, more recent history of steam explosions, observed seismic, deformation, and degassing activity, and the presence of a population," USGS geophysicist Michael Poland recent wrote in the Yellowstone Caldera Chronicles.
55) Semisopochnoi Island, AK
This uninhabited island, home to a vast colony of seabirds, sits on the very eastern edge of the U.S. USGS reported an explosive eruption occurred at 8.47 p.m. local time Thursday (12.47 a.m. ET Friday), just days after its threat assessment update was released. Alaska Volcano Observatory's David Fee told Newsweek the volcano had been showing signs of unrest for the past month and a half.
This article has been updated to include comment from Thomas Cawthern and more information about Yellowstone caldera.