Man Arrested for Alleged Anti-Semitic Rant on Plane Fought With Three Officers at Airport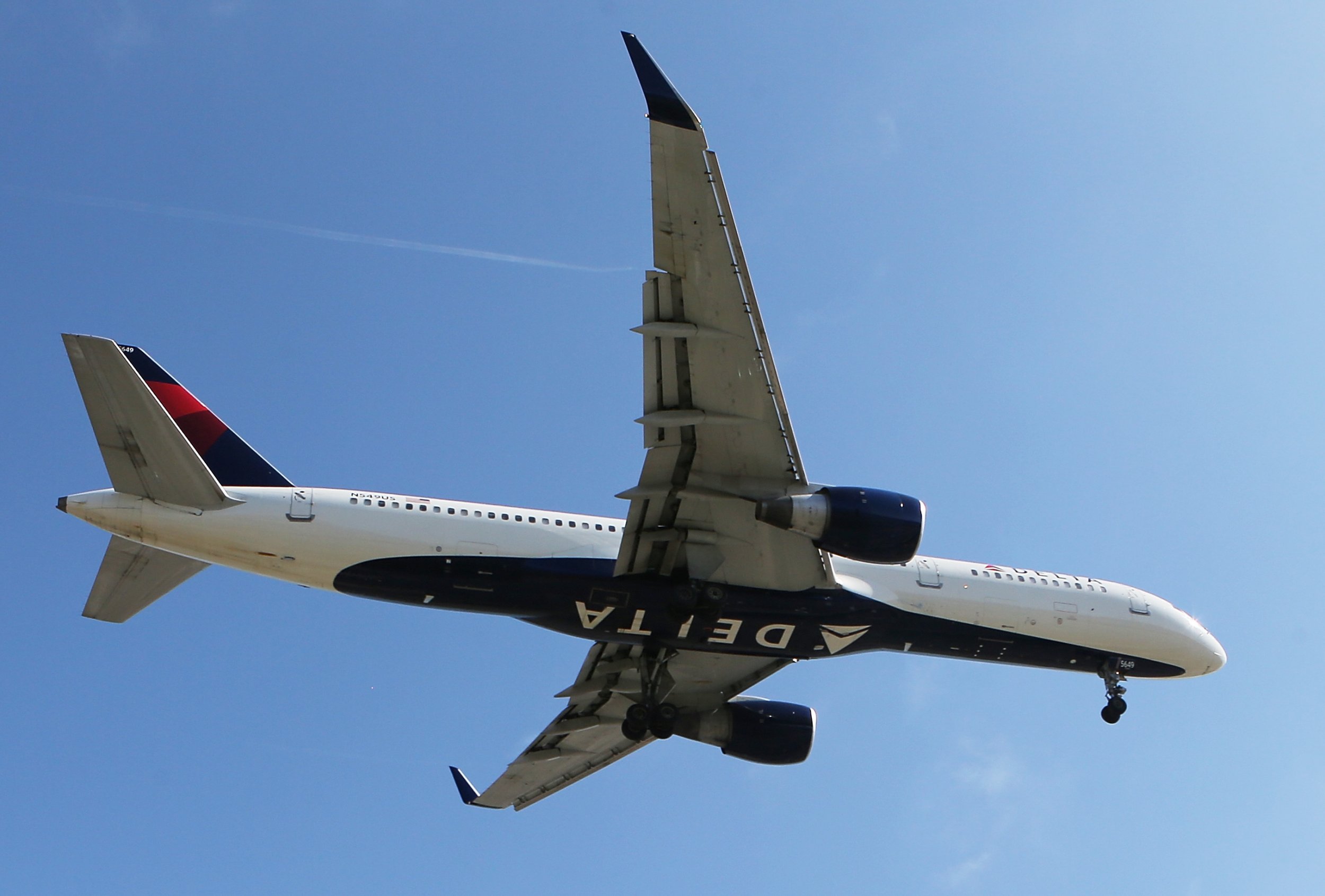 A man was arrested Wednesday evening after allegedly going on an "anti-Semitic tirade" aboard a pre-Thanksgiving flight from Washington, DC, to Atlanta.
The man struggled with three officers after the flight, shouted and attempted to run away from police, a video posted to social media shows.
The man went on the rant aboard the plane and told Jewish people to "raise their hands" so that he could "identify them," Twitter user Jordan Dale, who said he was a fellow passenger, wrote online.
The flight in question was Delta Air Lines' 1822 flight from Ronald Reagan Washington National Airport to Hartsfield–Jackson Atlanta International Airport, Fox News reported. It departed at approximately 6.24 p.m. ET and landed at about 8.11 p.m. ET, according to Flight Stats.
"Local law enforcement met flight 1822 in Atlanta due to a customer's behavior onboard the flight," a Delta Air Lines spokesperson told Newsweek.
Dale shared a cell phone video of the ensuing scuffle with police at Hartsfield–Jackson to Twitter.
The video shows the man, identified as David Toaff, 37, by local NBC-affiliate 11Alive, resisting officers' attempts to restrain him. "I'm not a bad person," the man told officers during the incident, "What did I do wrong?"
"You're a Nazi," replied a voice from an off-camera bystander.
The video of the struggle continues for over two minutes, during which time police attempt to calm the man down. "You're making it worse for yourself," one officer says. Eventually police were able to handcuff Toaff and led him out of the airport.
"Preliminary information indicates that while in flight to Atlanta a male began uttering anti-Semitic words to passengers aboard the aircraft," Atlanta police said in a statement shared by the network. "When the flight arrived at the gate the male continued the disturbance and refused to provide officers with identification."
Officers charged Toaff with obstruction and disorderly conduct, Fox News reported. He was jailed without bond, according to NBC News.
Wednesday night saw further aviation problems as some American Airlines passengers battled with check-in issues. Customers tweeted they were experiencing problems with the company's app and website. But the airline told Newsweek the "brief issue was quickly resolved."
"American Airlines experienced a brief connectivity issue with one of its data centers today that has now been resolved. There was no impact to flight operations," a company statement read. "We apologize to our customers for the inconvenience and all operations are returning back to normal."
This article has been updated with comment from a Delta Air Lines spokesperson.