Man Found Dead Inside Car After Screams Heard Coming From Vehicle: Police
A man has been found dead inside a car in California after police were alerted to screams coming from the vehicle, according to Anaheim Police Department (APD).
APD detectives are carrying out an investigation after officers received a call about screams coming from within a parked vehicle in the 1500 block of W. Ball Road at about 8:39 a.m. on May 8.
In a Sunday Facebook post, an APD spokesperson said: "Officers arrived and located the vehicle in question. They immediately contacted an adult male Hispanic who exited the vehicle and was detained without incident.
"Upon inspection of the vehicle, officers located a recently deceased adult male who had suffered trauma.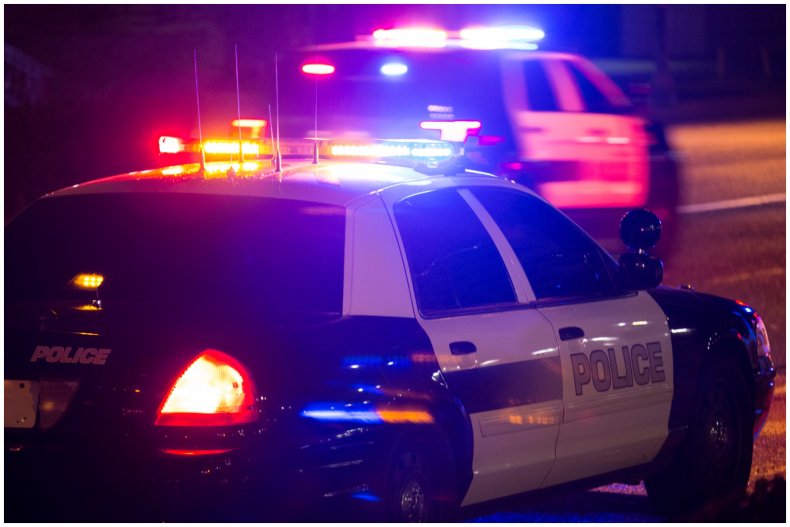 "Homicide detectives have taken over the investigation. There is no search for additional suspects and no ongoing threat to public safety."
According to 2019 figures collected by the FBI, there were 1,120 violent crimes in Anaheim. Of those, eight were classified as murder and non-negligent manslaughter.
The victim's identity has not been released at this time as police are searching for their next of kin.
Police have also not revealed the identity of the detained man or the nature of the victim's injuries.
The APD spokesperson said Ball Road between Loara Street and Gillbuck Street in Anaheim would likely remain closed for the rest of the day.
Newsweek has contacted the APD for comment.
There have been numerous cases across the U.S. where bodies have been found inside vehicles.
Earlier this year, Missouri officers launched an investigation after a man was found inside a white SUV in St. Louis.
According to Fox 2 Now, the man was found with his throat slit at the 6200 block of Southwood Avenue, near Forest Park.
Liz Panetta, who lives nearby to where the body was found, told Fox 2 Now: "It's shocking. This is the safest neighborhood.
"I mean, I never heard of anybody having a package stolen, being robbed, nothing. I walk, everyone walks all the time. I know people who have lived here for years and they don't even lock their doors."
In Mississippi, a body without clothes was found inside the trunk of a vehicle that had a sign "free car" on it.
The body was later identified as 34-year-old Anthony McCrillis, according to the Jackson-based news station WLBT.
Byram Police Department chief David Errington previously told Newsweek that because McCrillis did not have ID or a cellphone with him, his mother had to identify him based on his tattoos.