An elderly Washington state man was found dead on Saturday, a day after going missing amidst major flooding in the Pacific Northwest.
Delbert Pratt, 72, of Cosmopolis, Washington, reportedly went out on Friday morning to move his car to higher ground as floodwaters rose around his house. According to the Grays Harbor Sheriff's Office, Pratt's wife called in later to report that her husband had not come home from moving his car. At the time, authorities considered him missing.
The following day, as floodwaters began to subside, Pratt and his vehicle were found, having evidently been swept away. A tow truck was called in to help remove the car from the water that remained. Inside, Pratt was found deceased, the Sheriff's Office confirmed on Saturday, having drowned to death after the vehicle had been submerged.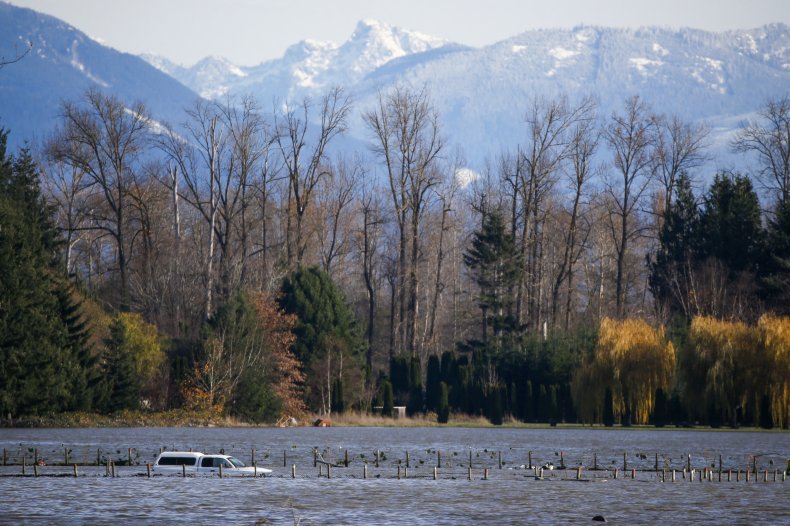 "Investigators believe the vehicle was swept off the driveway by strong moving floodwaters and quickly submerged into deep water," Undersheriff Brad Johansson wrote in an official statement. "The family members of Mr. Pratt have been notified of this tragic event. Our thoughts and prayers go out to the family and friends of Mr. Pratt."
Law enforcement was unable to reach Pratt's home when the call from his wife first came in on Friday, owing to the continued flooding in the area. Several members of the family were able to conscript local firefighters to carry out an initial search of the area, but found nothing, leading to the assumption that Pratt and his car were carried away after managing to pull out of the driveway.
Much of Washington state was subjected to heavy rain heading into the weekend, closing numerous roads and highways, as well as putting some regions at risk of landslides and avalanches. The National Weather Service reported on Saturday that the first week of January 2022 had been the fifth wettest on record for the Seattle area.
On Friday, Gov. Jay Inslee made an emergency proclamation, according to the Associated Press, on account of the consistently severe winter weather that the Evergreen State had been dealing with since mid-December.
Aerial footage taken over Chehalis, Washington—midway between Seattle and Portland, Oregon—showed the extent of the flooding in the state on Friday, with numerous roads, homes and vehicles submerged in water. The situation became so severe that a 20-mile stretch of Interstate-5 south of Chehalis was shut down. This came after another stretch of highway, I-90 over Snoqualmie Pass, was shut down on Thursday due to avalanche and visibility concerns.