A man has been given a $1,000 fine for surfing at Manhattan Beach, Los Angeles County, after he caught some waves despite being told not to by police and lifeguards.
The beach is currently closed because of the coronavirus outbreak.
"Everybody else was in compliance. People have been pretty good about it," said Manhattan Beach Police Sgt. Mike Sistoni.
Authorities have been patrolling the area to ensure the general public stick to the current lockdown regulations and stay away from beaches, parks and trails.
Last week, public health officials in Los Angeles county announced what is believed to be the first U.S. death of a patient under 18 years old as a result of COVID-19.
Officials said that the patient was from the city of Lancaster, around 70 miles north of the city of Los Angeles.
"Tragically, one of the people who died was a person under the age of 18," said Los Angeles County Public Health Director Barbara Ferrer during a news briefing. "A devastating reminder that COVID-19 infects people of all ages."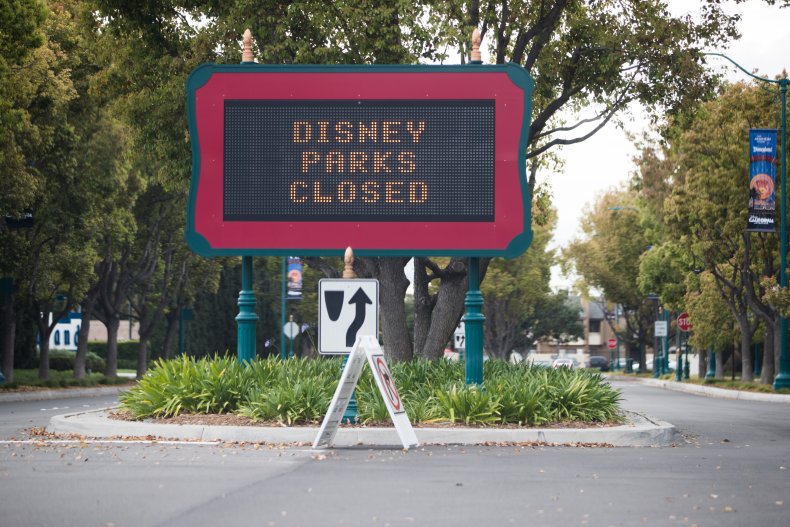 Hours after the briefing, public health officials released a statement saying that the case requires "further evaluation by the Centers for Disease Control and Prevention."
"Though early tests indicated a positive result for COVID-19, the case is complex and there may be an alternate explanation for this fatality," the statement read. "Patient privacy prevents our offering further details at this time."
President Donald Trump said during a Coronavirus Task Force news conference Sunday evening from the White House that he is extending social distancing guidelines to April 30. He also said that he expects the death toll to peak in two weeks and America to be in full recovery by June 1.
"The peak for death rates is likely to hit in two weeks," Trump said. "Nothing would be worse than declaring victory before victory is won."
Also at the news conference was Dr. Anthony Fauci, the director of the National Institute of Allergy and Infectious Diseases.
"The decision to extend this mitigation process until the end of April, I think was a wise and prudent decision," he said. "Dr. [Deborah] Birx and I spent a considerable amount of time going over all the data, why we felt this was the best choice of us, and the president accepted it."
Fauci said the data shows a wide range of deaths, and that the task force did not want to "act prematurely" on lifting any social distancing guidelines.