Man Hurls Homophobic Slurs, Exposes Himself After Being Asked to Wear Mask
A man was seen in viral video clips hurling homophobic slurs inside a Marshalls department store after being asked to wear a mask and at one point, appearing to expose himself.
The videos started circulating on social media after being posted on Twitter and Facebook on Tuesday by Eddie House, a DJ from San Jose, who said the incident had occurred inside a Marshalls store in Campbell, California.
"Today at Marshalls in Campbell, Ca this Kevin didn't want to wear a mask," House wrote alongside the first clip. "Hurled offensive comments to the workers, my friends, to customers while exposing gestures to the public. I'm reaching out to y'all in the ether to expose this m'fer to the world!"
Numerous people on social media identified the man as Tim Gaskin, a former artist and magazine editor who was also once the host of a talk show for San Francisco's LGBTQ community called "OUT Spoken."
A store employee is seen in the first clip telling Gaskin to leave if he won't comply with state-mandated requirements to wear a mask or face covering amid the coronavirus pandemic.
Gaskin then falsely claims that denying him service for not wearing a mask carries a $75,000 fine. "You don't know the law, that's how stupid you are," he adds.
He also hurls homophobic and racist insults, calling the person filming the video a "dumb f***ing f*****" and saying "dumb Mexican guy here doesn't know because he doesn't speak English."
When the person filming and the worker object to Gaskin's language, he continues: "It'll cost you $75,000. It's a health code violation to deny service based on someone's disability."
In another clip, the person filming asks Gaskin: "What's your name, boss?" Instead of answering, Gaskin is seen unzipping his pants while looking into the camera.
Campbell Police Department Captain Ian White told ABC7 that officers are looking into the incident.
"Our primary concern, obviously with this call, which I think is of great concern is the exposure aspect of this and if a crime occurred," he told the station. "And that's really not to minimize the mask wearing and the times that we're in now, and how dangerous that can be as well. But you know, really looking at the crime aspect of exposing oneself in the middle of a populated store, and trying to look into that at this point."
Campbell Police Department, Gaskin, House and Marshalls have been contacted for comment.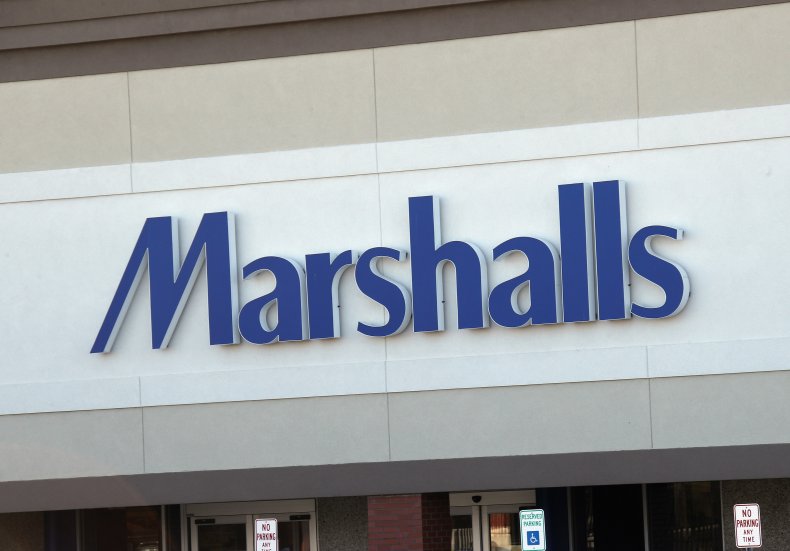 Gaskin is a gay man who was once well-known in San Francisco's LGBTQ community, according to news reports.
Gaskin told the San Francisco Examiner in 2006 that he had long raised funds for AIDS-related causes, but wanted to do more for charitable causes in the city, prompting him to launch a magazine called Benefit: The Lifestyle of Giving.
While hosting television shows and running magazines, Gaskin also became fairly well known as an artist.
In 2004, he created a heart for the Hearts in San Francisco Project to raise funds for San Francisco General Hospital. Gaskin's contribution featured a portrait of Kamala Harris, who was at the time the city's district attorney, and Kimberly Guilfoyle, who was then married to San Francisco Mayor Gavin Newsom.
"These women could use their beauty to wield power, but instead rely on their creativity to enhance their community and to advance causes such as breast cancer awareness and children's rights," he told SF Gate at the time. "Regardless of a rumored rivalry, they share a deep respect and a powerful command of the law, and are advocates of human rights."
California Sen. Harris is now Democratic presidential nominee Joe Biden's running mate, while Guilfoyle is a top fundraising official for President Donald Trump's re-election and the girlfriend of his eldest son, Donald Trump, Jr.
According to his LinkedIn page, Gaskin appears to have gone into the imported meat business after his magazine shut down.