Man Kidnapped As a Child Finds Parents After 34 Years
A man kidnapped in southwestern China at the age of four has been reunited with his biological parents after more than three decades.
The 38-year-old, who was identified by the last name Huang, grew up believing he had been adopted from an orphanage. He returned home to Dazhou in Sichuan, central China, for the first time in 34 years last Wednesday.
According to a report by police in Dazhou's Tongchuan District, Huang is now a residents of Shanghai in eastern China. He learned of his adoption several years ago but his parents were reluctant to discuss the topic.
He had no memory of the orphanage he had supposedly grown up in and was suspicious about the version of events as told by his foster parents.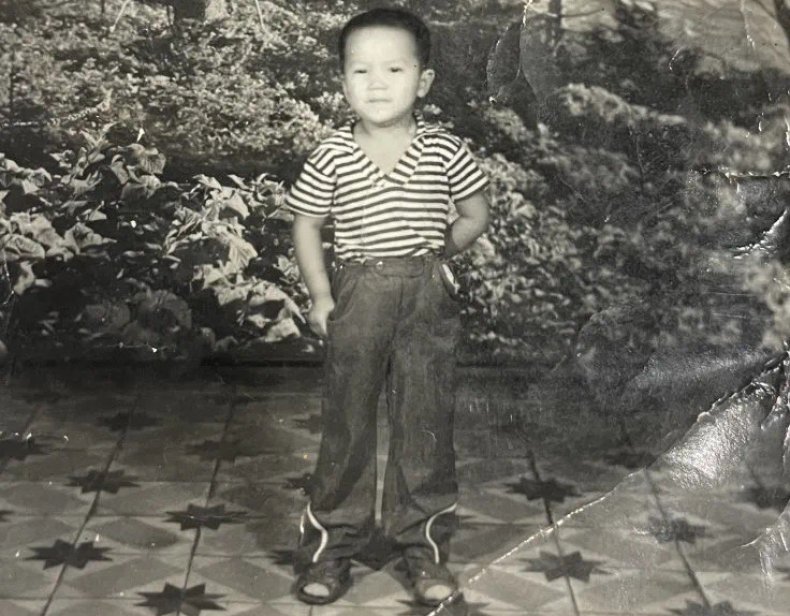 Having seen recent examples of other children being reunited with their long-lost families, Huang approached officers at Shanghai's Puxing Road Police Station on May 11, without telling his foster parents. A sample of his DNA was entered into a national missing persons database and a match was discovered in just 10 days.
Back in Dazhou, his biological parents, the Tangs, were asked to resubmit DNA samples they had provided during their decades-long search for their boy. The Tonchuan Public Security Bureau established a conclusive match last Monday, and Huang was on a train within 24 hours, making the 1,000-mile journey to meet his parents.
Images of the May 26 reunion showed Huang being welcomed home by his family and many from their neighborhood.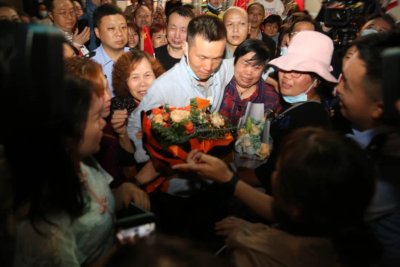 According to the Dazhou Evening Post, Huang's biological father, Tang Xiaochun, runs a stationery store with his wife. Originally from Xiaogan in central China's Hubei province, they moved to Dazhou in search of work in 1984, a year after their son was born.
Huang went missing on January 17, 1987, while playing alone near his parents' store. A witness saw the boy being driven away on a motorcycle, the local newspaper reported the day after the long-awaited reunion.
The couple searched neighboring provinces but ultimately chose to remain in Dazhou in case their son returned, the report said.
Huang, who was given a new identity by his foster parents, said he would remain with his biological family for a few days before returning to Shanghai.
The police report did not disclose whether Huang's foster parents had any other children or whether they knew of his kidnapping from Sichuan.
An investigation into the abduction has since been opened, local authorities said.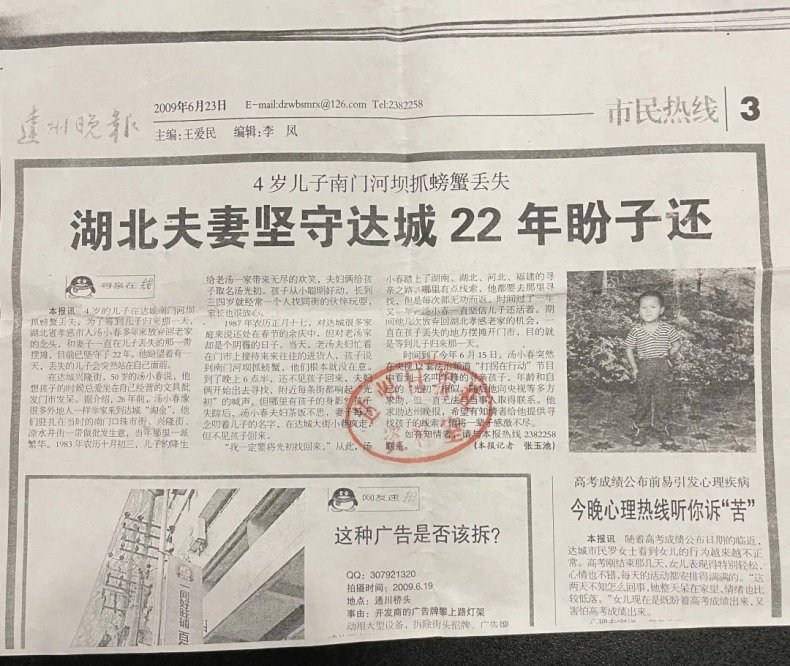 Tong Bishan, a deputy inspector at China's Ministry of Public Security, said the country's police had reunited 1,680 lost or kidnapped children with their families for the year up to May 31.
Speaking at a press event on Tuesday—the day China marks Children's Day—Tong said one of the cases involved an individual who had been separated from their family for 54 years, without giving further details.
In the first five months of 2021, investigators across China busted 85 kidnapping cases and arrested 223 suspects, the official said.
Abduction cases have fallen to about 20 per year since the ministry began a concerted campaign to stamp out the crime, which was especially rife in the previous decades.
Many unresolved incidents involve legacy missing person cases going back more than two decades, he said, adding that advancements in policing technology and big data have helped investigators crack kidnappings.