Man Married to Dead Brother's Fiancée Backed for Demanding Public Apology
Members of a popular internet forum showed support for one man who explained why he and his wife are demanding a public apology from his family.
In a viral Reddit post published on r/AmITheA**hole, Redditor u/stillunsureabout (otherwise referred to as the original poster, or OP) said his brother passed away years ago, and detailed the vicious familial aftermath that came when he married his sibling's former fiancée.
Titled, "[Am I the a**hole] for refusing to let my family see my son until they make a formal apology to my wife and announce it online?" the viral post has received nearly 8,000 votes and more than 1,500 comments in the last day.
Writing that he was "devastated" after his brother's passing, the original poster said he was living in a separate state from his family, before he decided to move back home. After his move, the original poster also said he reconnected with his brother's fiancée at a friend's birthday celebration, and that their relationship was platonic before either party recognized their greater connection.
"Months later, we realized we liked each other more than just friends but neither of us told anyone about our relationship. Not until [six] months later when the relationship was serious," he wrote. "Of course my family was against it. My mom especially didn't want to talk to either of us for a while."
However, once news broke that he and his deceased brother's fiancée were expecting a child, the original poster said that "all hell broke loose."
"My sister was the most vicious," he wrote. "She started telling everyone we were sleeping together before my brother passed."
"It got so ugly," he continued. "My mom told me she didn't have a son anymore for disrespecting my brother's memory."
Explaining that he and his now-wife moved "a couple hours away" to start fresh, the original poster said the couple was not in contact with either of their families until his mother and sister attempted to make amends for their harmful behavior.
"My mom and sister have apologized so many times on the phone," he wrote. "That they let their grief make them react horribly to the news [and] they never should have treated me that way."
"My wife and I talked it over," he continued. "We decided that we would only consider if they not only apologized to my wife, but made a public announcement online and admit all the lies they made up about our 'affair.'"
"My family is refusing because they're embarrassed and ashamed of what they did," he added. "But I haven't changed my mind."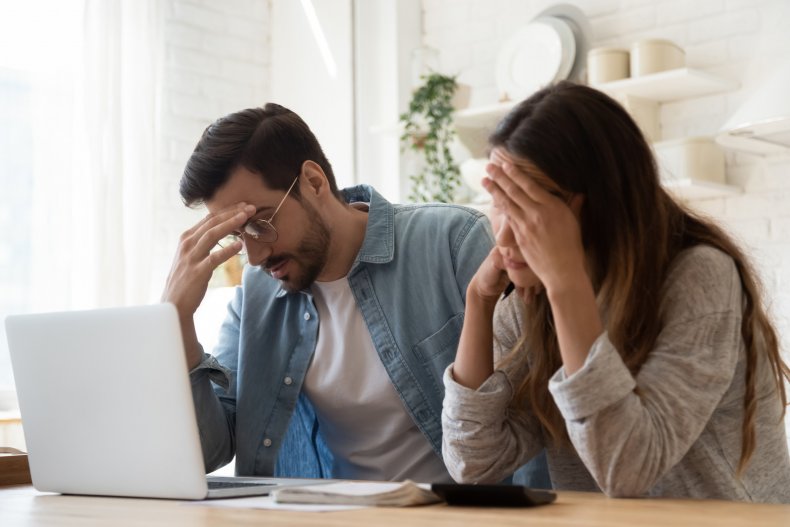 Social media apologies, usually reserved for celebrities and other public figures, are not commonly used as a means to repair damaged familial relationships. Instead, it is recommended that estranged family members make genuine attempts to reconnect before airing grievances for the internet to see.
Although relational dynamics vary from family to family, the University of California, Berkeley's Greater Good Magazine has laid out a series of steps alienated relatives can take to reconnect in a meaningful and healthy manner.
From acknowledging the offense that initially caused a familial rift, to expressing remorse and the intention to prevent the situation from worsening any more, a sincere apology must be given before anyone moves forward.
"Apologizing can be tricky for adults," Greater Good Magazine writer Diana Divecha asserted. "There is no perfect formula for an apology except that it be delivered in a way that acknowledges the wound and makes amends."
For offended family members who believe an expression of regret is in order, like the original poster, demanding an apology can deliver mixed results.
While there is the potential for an acceptable apology which repairs relations, Psychology Today reports that some apologies are issued for the wrong reasons.
"It may be that someone we care about has treated us shabbily and should apologize, but will not," psychiatrist Fredric Neuman wrote. "There is not much we can do about that. Forcing the person to pretend to be sorry does no good."
In the case of the viral Reddit post, the original poster made it clear that his mother and sister have apologized profusely in private, but never in public.
Throughout the post's comment section, Redditors acknowledged this and remained adamant that if the original poster's family was serious about reconciliation, they would adhere to his demands.
"They're not there yet," Redditor u/bubbsnana wrote in the post's top comment, which has received more than 14,000 votes.
"They're sorry—but not that sorry. Maybe someday they'll learn to not force you to accept their amends, and actually feel remorseful enough to make a true apology," they added.
Redditor u/FoodandDrinks9, whose comment has received nearly 4,000 votes, said that the original poster's demand for a public apology is a justified response to his family's behavior.
"Public disrespect = public apology," they wrote.
"This!" Redditor u/Crafty_Comfortable50 agreed. "They embarrassed and humiliated you. It's only right that they fix it."
In a separate comment, another Redditor echoed that sentiment.
"They spent a great deal of time insulting, humiliating and making up lies about you and your wife," they wrote. "What they did caused a lot of hurt and damage."
"While apologizing to you is an important first step, asking them to publicly acknowledge and apologize for the inappropriateness of their behavior is perfectly reasonable," they added.