Man Named Mohammad Says He Was Kicked Off a Greyhound Bus at 3 a.m. Because of His Name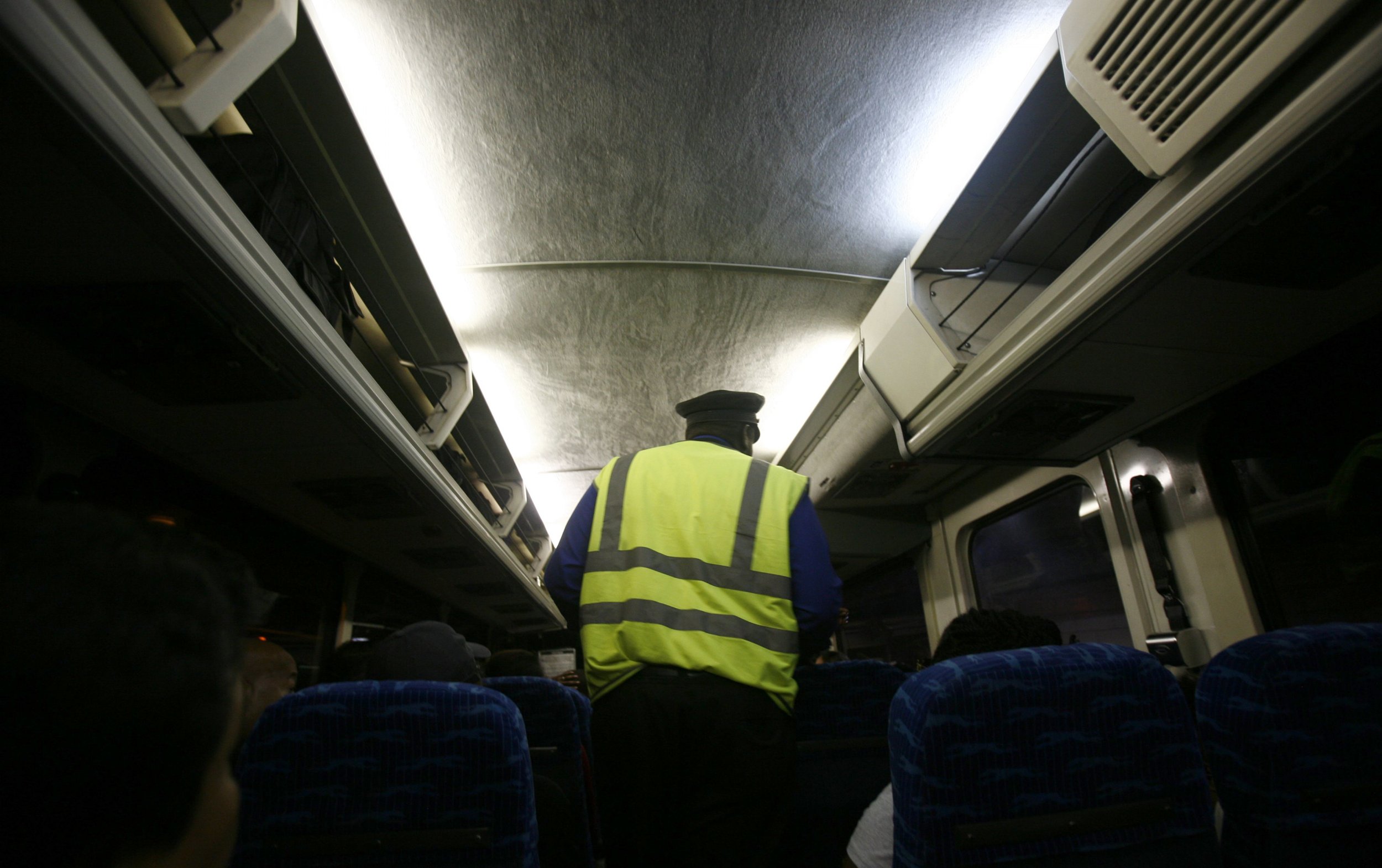 A Ph.D. candidate who was traveling on a Greyhound bus from Dallas to a conference in Kansas City, Missouri, this month says he was kicked off at 3 a.m. during a stop in Wichita, Kansas, because his name is Mohammad.
"The driver lady came to me and woke me up and asked for my ticket. I showed her my ticket on my phone. Seeing my name on the ticket, which is 'Mohammad,' she told me 'Your ticket is not acceptable and since you don't have a printed version of it, you have to leave the bus,'" wrote Mohammad Reza Sardari on Facebook early this month alongside video of his argument with the driver.
Reza—who specializes in urban planning and transportation engineering at the University of Texas at Arlington and won a scholarship to the Massachusetts Institute of Technology—said he retrieved his printed-out ticket in his backpack and showed it to the driver. "Again she asked me to leave the bus. I asked for the reason and she responded 'I don't want to talk to you!'" he wrote.
"You're not going with me. I don't want to talk to you no more. You get off my bus. Police is helping you out. Don't worry, police is coming. You're not going with me," the driver is heard saying in video Reza shot of the confrontation.
"You're not going with me! So stop talking to me," the driver says as Reza is seen holding his ticket and asking, "What's the reason?"
Read more: Muslim students are getting their hijabs pulled off by teachers in classrooms across the nation
A spokesperson for Greyhound told an NBC News affiliate in Texas that the driver's behavior was unacceptable. "Greyhound does not tolerate discrimination of any kind and is taking these allegations very seriously. We've identified the driver and are currently conducting a thorough investigation into the matter," they said.
Reza wrote that the driver called the police after he insisted that he would stay on the bus until he got a clear answer about why he was being removed. The only hint, he said, was his name and the fact that he is an Iranian-American international student.
Discrimination against Muslim Americans has risen sharply over the past two years. Hate crimes against Muslims rose 20 percent between 2015 and 2016, according to FBI statistics released early this month. In 2015 hate crimes against Muslims were up nearly 70 percent on the year before. A report published by the Council on American-Islamic Relations (CAIR) early this year found a 57 percent increase in incidents of anti-Islam bias in 2016 over the year before.
When the police showed up, Reza said, they sided with the bus driver, and told him that since it is private property, the driver can refuse to provide him service.
Stranded 200 miles from his destination early in the morning without a ride, Reza told NBC News that he hailed a Lyft driver to take him the remaining distance at a cost of nearly $250.
After the conference, he decided to catch a flight back to Dallas rather than use the return ticket he had bought for the bus.
"I stayed calm and courteous throughout the ordeal," he said, urging people to share his story "to prevent these attitudes in future."