Man Pleads Guilty to Acting Within U.S. on Behalf of Russian Government
A Mexican national pleaded guilty Tuesday to acting within the U.S. on behalf of the Russian government without notifying the attorney general.
Court documents indicate that Hector Alejandro Cabrera Fuentes, 36, acted under the direction of an individual he thought was a Russian government official, the Department of Justice said. He told FBI agents he believed the individual was part of the Russian Federal Security Service, which is responsible for Russia's counterintelligence mission, the criminal complaint says.
Fuentes' plea comes one day after a former U.S. Navy engineer pleaded guilty to attempting to sell secrets about nuclear submarines to an undisclosed foreign power, Newsweek reported, and two months after a South Dakota-based former defense contractor was charged with foreign espionage on behalf of Russia.
Fuentes, who has spent time in Russia and has a wife and family there, asked an associate in November 2019 to lease a unit under the associate's name in a specific residential building in Miami-Dade County near the home of a specified U.S. confidential source who had provided information on the Russian government to the U.S. government, the criminal complaint says. This move was allegedly in connection to direction Fuentes received in Russia.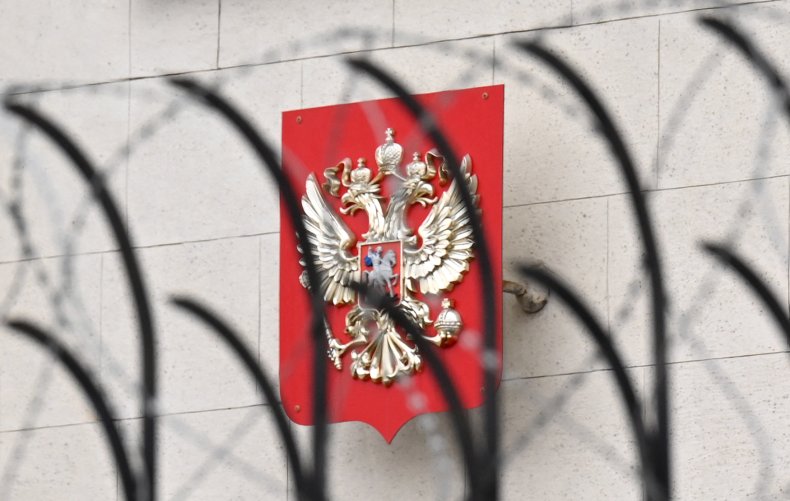 Fuentes' family in Russia had been experiencing difficulty leaving the country in early 2019, the complaint says. In about June or July 2019, a Russian official told Fuentes he knew Fuentes was looking for real estate in Miami and even told him the name of his realtor, showing him a handout of his Gmail account. The Russian official mentioned Fuentes' family's inability to leave Russia and told Fuentes that "we can help each other."
Fuentes traveled to Miami in February 2020 allegedly under the direction of the Russian official to acquire the license plate number and parking location of the U.S. source's vehicle, the complaint says. The Russian official directed Fuentes not to take a photo, just note the information. However, Fuentes ordered his traveling companion, a woman who resides in Mexico and whom he described to agents as another wife of his, to take a photograph of the car's license plate for convenience. Fuentes told FBI agents he was instructed to meet with the Russian official in April or May 2020 to inform him of the search for the vehicle.
The photograph of the license plate was discovered when Fuentes' wife's phone was searched by the U.S. Customs and Border Protection (CBP) at the Miami International Airport while the couple was on their way to Mexico City, according to the complaint.
Fuentes was originally charged with conspiracy to act within the U.S. as an agent of foreign power without notifying the attorney general, according to the complaint. He is set to be sentenced in Miami on May 17 and faces up to 10 years in prison.
The FBI and CBP are investigating Fuentes' case, the DOJ said.
Update 02/16/22 1:42 p.m. ET: This story was updated to include background information.