Man Pleads Guilty to Illegal Vote for Trump, Blames 'Stupid Mistake' on 'Too Much Propaganda'
A 70-year-old man from Pennsylvania pleaded guilty to casting an illegal ballot for former President Donald Trump during the 2020 election and was sentenced to five years of probation on Friday.
Bruce Bartman, of Delaware County, Pennsylvania, admitted to casting the illegal vote in his dead mother's name and told a court Friday that it was a "stupid mistake."
"I was isolated last year in lockdown," Bartman said to Common Pleas Court Judge George Pagano, according to the Philadelphia Inquirer. "I listened to too much propaganda and made a stupid mistake."
Bartman pleaded guilty to two felony counts of perjury and one count of unlawful voting after investigators discovered that he used the driver's license of his dead mother to register her to vote online, and filled out an absentee ballot in her name.
At the time of voting, his mother, Elizabeth Bartman, had been dead for 12 years, the Philly Voice reported.
Bartman also attempted to do the same for his deceased mother-in-law, Elizabeth Weihman, using her Social Security number. However, he did not cast a ballot for Weihman.
The state's voting system flagged Elizabeth Bartman's registration after noting she had been dead for several years, but Bartman signed and sent back a letter asserting she was still alive, the Inquirer reported. Investigations slowly revealed that Bartman had successfully committed voter fraud after a rumor circulated on social media and a formal complaint was brought to the county's Board of Elections.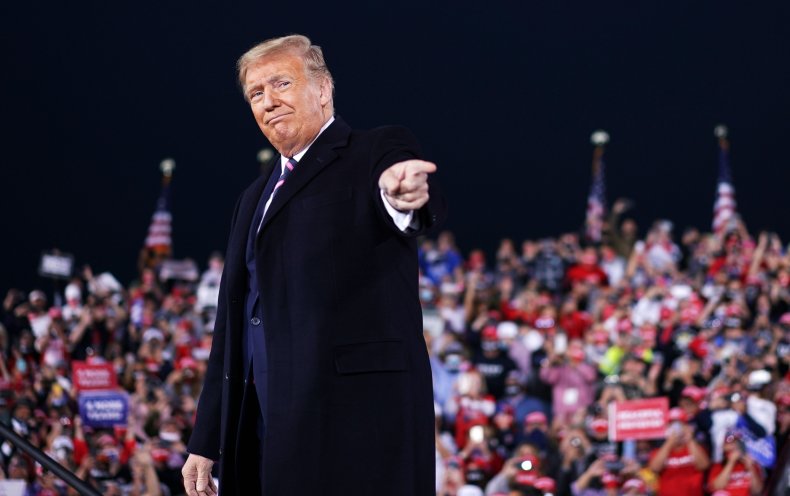 On Friday, Bartman admitted that he registered both deceased women as Republicans in August, and apologized for his actions. His attorney Samuel Stretton echoed the apology in court, and called the actions "a very misguided political mistake, and very stupid."
Rather than giving him a jail sentence, Pagano sentenced Bartman to five years of probation, stripped him of his right to vote in an election for four years, and made him ineligible to serve jury duty.
"There's not public benefit to him being incarcerated," District Attorney Jack Stollsteimer said of the case, according to the Inquirer. "This defendant from the beginning has accepted responsibility for his actions, and he has paid the price for them."
Bartman was one of three men in Pennsylvania accused of committing voter fraud by casting illegal ballots for Trump. Two others, Ralph Thurman of Chester County and Richard Lynn of Luzerne County, have criminal cases pending, according to the Inquirer.
Meanwhile, Trump continues to push the false narrative that the election was "stolen" from him due to widespread voter fraud committed for President Joe Biden.
In Maricopa County, Arizona, Republicans are currently attempting to overturn Biden's electoral win by performing an audit of some 2.1 million votes. On Thursday, Trump appeared to suggest to crowds of his supporters that several other states—including Pennsylvania, Georgia, Michigan, Wisconsin and New Hampshire—could face recounts as well.
"Let's see what they find. I wouldn't be surprised if they found thousands and thousands and thousands of votes, so we're going to watch that very closely," Trump said to a crowd of supporters in Mar-a-Lago.
Newsweek contacted Trump's office for an additional comment, but did not hear back in time for publication.