'Waste My Time': Man Praised for Ditching Interview Over Remote Working Lie
The internet has heaped praise on a prospective job seeker after they admitted in a viral Reddit post to have walked out of an interview that falsely claimed the position was a remote working role.
In a viral Reddit post that has racked up more than 86,700 upvotes since it was shared on the popular Am I The A**hole group on Monday, June 20, user u/FreeMule901 explained they had been offered an interview for a remote working role at a business.
It is unsurprising that such a role would be an attractive option as some 61 percent of 5,889 workers said they did not go into their workplace as they didn't want to, according to a January Pew Research Center survey.
But just one paragraph into the post, which can be read here, the Reddit user explained the role was not actually what had been advertised online.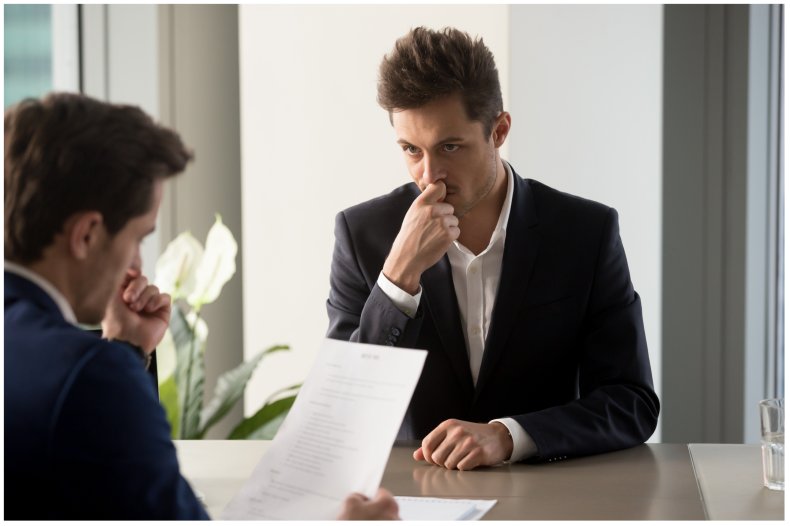 The user posted: "[The] position was advertised as fully remote. I rock up to [the] interview and they say the role is actually hybrid (three days a week in [the] office) and they only advertised it as remote to get a bigger pool of applicants."
According to the job seeker, they claimed they would leave negative reviews about the organization on various online websites where people post messages about companies.
The post continued: "I showed no shade and said I would be writing reviews on Glassdoor, Google and Indeed explaining that this organization does not operate with honesty and integrity and that my experience should be a warning to others who might be attracted to so-called 'remote' positions.
"I then walked out. Because how f***ing dare they waste my time."
Unsurprisingly, the post struck a nerve with other Reddit users who flooded the comment section. Since being posted, some 2,800 people have shared messages on the page.
One Reddit user said: "Tell them that you lied on your application to get a bigger pool of employers. Ask if that is okay with their organization."
Another added: "I would 100 percent accent and ghost them. You lied about this being remote, I lied about my interest in showing up. These companies ain't loyal."
A third commenter posted: "That's the kind of s*** where they should legally be required to reimburse you."
Newsweek has contacted u/FreeMule901 for comment.
In the aftermath of the COVID-19 pandemic, businesses have been using different methods in order to attract job applicants.
In 2021, an Alabama pizzeria said it would "literally hire anyone" as they struggled to fill their vacancies.