Commenters supported a man's decision to not give his sister money for IVF after their father died and left them all with an equal inheritance.
The anonymous man, known only as u/Thorawaycomm, posted about his situation in Reddit's popular "Am I The A**hole" forum where it received more than 12,500 upvotes and 2,200 comments. The post can be found here.
According to the American Society for Reproductive Medicine, the average cost for in vitro fertilization (IVF) in the U.S. is $12,400. Many individuals must undergo several cycles for the delicate procedure to be successful.
In the post titled "AITA for giving my part of the inheritance to my brother when my sister needs it for her IVF?" the man, 34, said his father recently died and left his estate to be divided between him and his two siblings.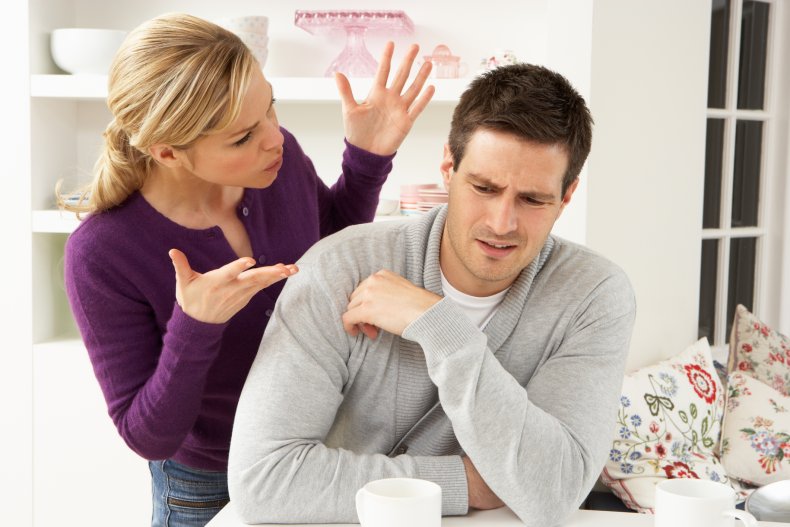 The man said he was not planning on keeping his part of the inheritance since he has enough money and does not have any children.
He added that his 33-year-old brother has three young kids and his 41-year-old sister has been trying for a child for the past 10 years.
The man said he was planning on giving his share of the money to his brother since he is facing financial problems and "can use the money."
But the man said his sister asked if she could receive his part of the inheritance for her last round of IVF. He said that the IVF would cost both his share and hers as it is her last chance to have a baby.
"I told her I'm sorry, but our brother doesn't have much money and has 3 kids depending on him, so I feel that it's better he gets my money," the post read. "She asked me if my brother's kids are more important than hers and I said 'well yes, the living children take priority over the imaginary.'"
He said his sister was hurt and called him an a**hole for not helping her and "insulting and belittling her struggles."
In an update, the man added that he does not have children because he and his ex dealt with infertility, so he "understands" where his sister "is coming from."
More than 2,200 users commented on the post, many defending the man's decision to not give his sister his part of the inheritance.
"You could have worded that to your sister a little nicer, but you're not wrong," one user commented.
"Infertility is really, really hard...I feel for your sister and what she's going through," another user commented. "But there are three young children who need food, clothes, a roof over their head, warmth, enrichment...three actual real human beings who are already here and need to be taken care of."
The user continued, calling out the man's sister for being selfish.
"It's incredibly selfish of your sister to demand the money for another round of IVF (that will likely end in more heartbreak anyway) when your brother's family needs it way more," the user said.
"One word kinda screwed you over. You should have said 'potential' instead of 'imaginary.' Other than that, I agree with you," another wrote.
Newsweek reached out to u/Thorawaycomm for comment.
In another viral Reddit post, two women were bashed after expecting their brother to give his entire inheritance to them instead of his wife.
Another woman was bashed in the popular subreddit "Am I The A**hole" after admitting she did not plan on leaving any inheritance to her husband's three children.
But a teenager received praise after revealing that his mom and stepdad spent part of his inheritance on their new house.