Man Praised for Taking Terminally Ill Friend's Virginity
Commenters praised a man for taking his terminally ill friend's virginity after she said she wanted to have sex before she died.
The anonymous man, known only as u/songrounding_, posted about the situation in Reddit's popular r/TrueOffMyChest subreddit where it received nearly 23,000 upvotes and 800 comments. The post can be found here.
According to the Centers for Disease Control (CDC), the average age for a woman to "lose her virginity," or sexual intercourse, is around 17.3 years while men are closer to 17.
The CDC also reported that nearly 30 percent of 15 to 19-year-olds have not had sexual intercourse.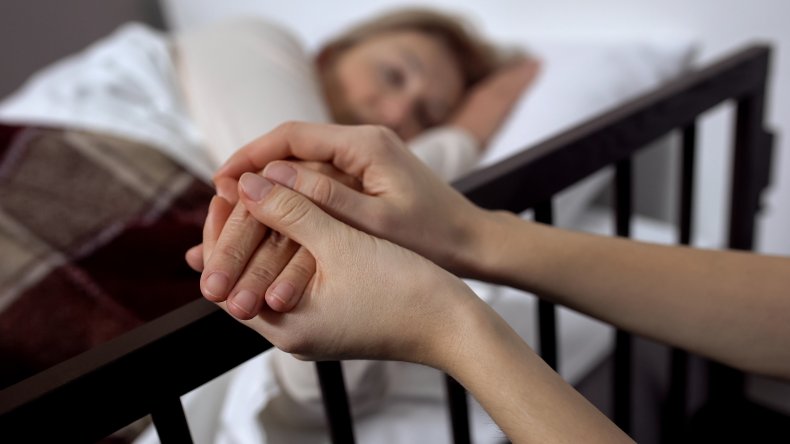 In the post titled "I (31M) took my terminally ill friend's virginity before she passed," the man said the two of them were friends for six years.
He explained that when her cancer came back, she told everyone she did not want to go through chemotherapy again, saying she wanted to enjoy the time she had left.
"Today is her one year anniversary since she passed and I can't stop thinking about her," the post read.
The man recalled one night when all the friends were drinking and she admitted that she was a virgin. She added that she wanted to lose it to somebody she trusts before she dies.
"That person was me," the post read. "She didn't force me to do anything I didn't want to, she asked but was willing to drop it and pretend it never happened if I decided no."
He recalled making it "extra special" by getting a hotel room and filling it with fake candles to make it more "romantic." He said the experience was "intense" and there were "lots of emotions."
"Even though she seemed so happy she got to lose her virginity to someone she trusts part of me wonders if I did take advantage," the post read. "If I was wrong for saying yes. It's just hard because I miss her so much. But I'm still glad at least I got to give her something before she left."
Nearly 800 users commented on the post, many offering support to the man for being a caring friend.
"This is a beautiful beautiful story man," one user commented. "You did so right by her. I'm sorry for your loss, she seemed like an amazing woman."
"Most people look back on their 'firsts' in hindsight and think 'what a jerk,'" another user commented. "At least she got to do it with a real friend!"
"I don't think you took advantage of her, people have sex with other people that they're not in love with all the time, it's the fact that you did love her that made it something meaningful," another wrote.
"She will live until you pass away... that is the gift that you gave her, her memory will not fade," another user commented.
While many offered condolences, other users took the opportunity to share their "losing my virginity" stories.
"I - a dude - lost my virginity to a lesbian in an all concrete NYC apartment stairwell," one user recalled. "So your experience sounds really nice."
"April 2017, in the elevator of my apartment complex with fluorescent lighting while drunk," another admitted.
Newsweek reached out to u/songrounding_ for comment.
In another viral post in Reddit's r/TrueOffMyChest subreddit, a newlywed husband was caught telling his friends he didn't find his wife beautiful.
One woman was praised in the subreddit for splitting up with her boyfriend after he told her he doesn't think men and women can be equals.
Another user was praised for walking out on his Instagram obsessed wife when her social media addiction started interfering with everyday life.