Internet Supports Man Leaving Instagram Obsessed Wife: 'I'm Finally Done'
A man has revealed how he walked out on his wife after her obsession with Instagram began to bleed into every aspect of their lives.
But while his approach may have seemed extreme on the surface, many people online sympathized with his response to his partner's apparent social media addiction.
According to the Pew Research Center, around four in every 10 Americans have used Instagram. More significantly, around six in 10 U.S. adults who use Instagram admit they do so at least once a day, while close to four in 10 admit they visit the site several times throughout the day.
Though social media was often thought of as a preserve of the younger in society, the fact is, a significant proportion of the entire population now engages with these platforms and it's not always in a healthy way.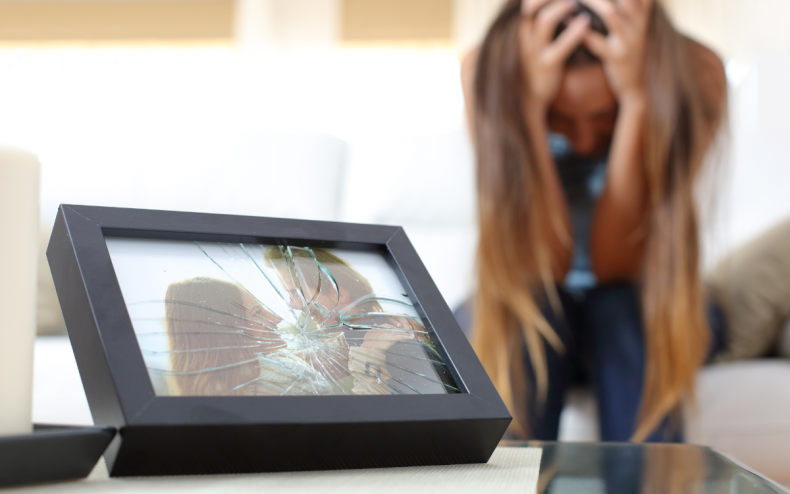 For some, this use can border on addiction, with figures produced by Statista in 2019 estimating that 15 percent of 23 to 38-year-olds consider themselves hooked on social media with nine percent of 39 to 54-year-olds similarly obsessed.
Addiction of any kind is dangerous though and, if any further proof of that were necessary, it came to light in a post shared to Reddit by an exasperated dad and husband posting under the handle killicicle.
According to his account of events, which has earned over 31,000 upvotes, the father-of-one who is in his 30s recently ended his marriage after becoming sick of her obsession over the "aesthetic" of their home.
However, his wife was no ordinary neat freak, with her fixation on appearances coming to the fore after she found success on social media.
"My wife has always been pretty into appearances but it was never that bad," he explained. "Then she started an Instagram page for moms and got a massive amount of followers, about 400 thousand since our daughter was born."
That was where the problems began. Over the months and years that followed, he said his wife has been stressing "about things looking good" to the point where "she doesn't actually enjoy the moment."
"I feel like I don't live in a house, I live in an Instagram photo shoot," he said. As an example, he recalled the time she "started a fight" with him just after their daughter took her first steps because he put a drink down on the table behind her and it was "all she could see" on the video she made.
He said their daughter's room meanwhile has "barely any toys" in it because his wife refuses to buy anything that doesn't match the "aesthetic."
"I'm finally done," he said. "I just can't keep feeling like I live in a museum where I can't touch or move anything."
His story struck a chord with many commenting on the post.
Quirky-Somewhere shared a similar experience writing: "I have a friend who's a '"mommy influencer.' Well had. I couldn't stand seeing how she curated her feed over her children's happiness. All of the 'happy moments' were fake."
RomanceStudies had a similar story, commenting: "I had a friend who I went to Europe with. For two weeks, she spent at least 50 percent of the vacation taking selfies, editing them and sending them, then responding to family and friends. She wasn't even an influencer."
Another user, clibb28, also had a negative experience of being in a relationship with a social media obsessive. "I dated a woman with a huge Instagram and tiktok following for a while," he said. "Everything was fake...We couldn't even eat a f***ing meal without it being a photoshoot. I dumped her after 4 months."
Alt_SWR, meanwhile, commented: "Living like this just isn't living... Nothing wrong with normal social media usage, but it becomes a problem when people base their lives around this s*** or obsess over it."
Elsewhere, UnicornQueenFaye highlighted another issue with blending parenting and social media. "I know of a few Instagram kids that are growing into their teens and hating that their whole life was for display and still remains on display online," they warned.
Newsweek has contacted killicicle for comment.