Man Reveals How He Quit Bad Habits and Lost Half His Weight
A Missouri man said goodbye to his bad habits and 270 pounds after claiming he changed his lifestyle and dropped sugar "cold turkey."
Jeff Brinker, 57, said he knew his life was ready for a complete overhaul when his daughter confronted him about his weight about a year ago.
At his heaviest, Brinker weighed in at 540 pounds, even after he initially lost some weight after receiving a gastric sleeve–a procedure where up to 80 percent of the stomach is removed–in 2016. But he was unable to keep the weight off.
According to the Centers for Disease Control, nearly half of American adults attempted to lose weight over the past 12 months, with about 67 percent of these adults considered obese and 49 percent overweight.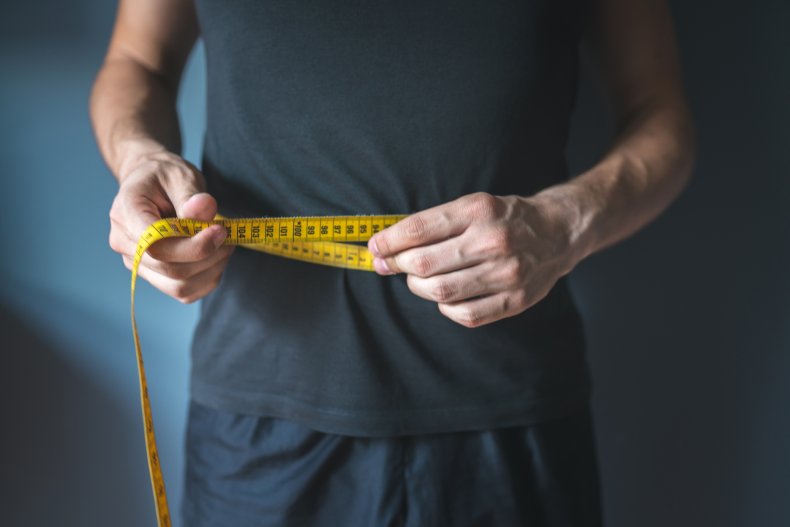 As an industrial automation equipment salesman, Brinker spent 30 years traveling and eating on the company's expense account. He said this gave him the freedom to eat whatever he chose, which changed his relationship with food.
"I could always eat whatever I wanted to eat," Brinker told KTVI-TV. "So now it's become about eating to survive as opposed to eating what sounded good."
One year ago, Brinker decided to change his life by quitting his bad eating habits "cold turkey."
"I tried several times to ease into it, or follow some sort of a program, and it never stuck," Brinker told KTVI-TV. "I just had to get my mind around, you know what, eat less."
Brinker said he significantly cut his daily caloric intake and completely cut out all added sugar including simple carbs such as white bread or soft drinks.
He began eating five meals a day instead of three and joined a gym where he began going for one hour a day in the morning. Brinker told KTVI-TV he often opts for the exercise bike and light weight training.
"Now it's more about strength training and just being physically active and healthy," Brinker said.
According to Dr. W. Scott Butsch, director of obesity medicine at the Bariatric and Metabolic Institute of the Cleveland Clinic, most changes appear at about five to seven percent body weight loss.
"Health benefits occur with five to seven percent body weight loss and this is probably where we begin to see changes in the appearance of others," Butsch told Newsweek. "The distribution of our weight, or body fat, varies among people of different ages, gender and ethnicities."
Brinker said his current routine consists of hitting the gym every morning at 4:30 a.m. where he spends an hour weight training and half an hour doing cardio. He also upped his calorie intake to 1,600 calories a day.
He now weighs in at 270 pounds and has lost more than 18-inches off his waist.
Newsweek reached out to Jeff Brinker for comment.
Back in November, a woman went viral online after revealing her husband criticizes how little she eats after receiving weight loss surgery. More than 1,100 users commented on the post, many defending the woman and others suggesting maybe her husband is resentful about her weight loss.
In another viral Reddit thread, a woman was criticized for saying she misses her boyfriend being "chubby" after he lost weight. Another woman was slammed for demanding her boyfriend diet with her, with many users calling her behavior a "red flag."