Man Seen on Camera Beating Woman With Hammer in NYC Subway Arrested: Police
The New York Police Department (NYPD) announced Monday they had arrested and charged an individual in connection with a violent robbery that happened at a subway station last week.
The man attacked a 57-year-old woman with a hammer, putting her in critical condition, then ran off with her purse Thursday night. The attack was just one of many assaults to take place in or around the city's transit system, something city officials are looking to combat.
The New York Police Department identified the attacker as William Blount, also 57 years old, in a statement sent to Newsweek. He is facing charges of attempted murder, robbery and assault. A statement from the New York City Health Department identified the victim as Nina Rothschild, a senior scientist at the department.
Video from the day of the attack taken shortly before midnight shows a man, believed to be Blount, pushing Rothschild down the stairs at Queens Plaza station in Long Island City, then beating her in the head with a hammer.
As of Friday, she was hospitalized with a fractured skull and lacerations to the head, Newsweek previously reported. The purse the attacker stole contained two phones, two rings, credit and debit cards and some cash.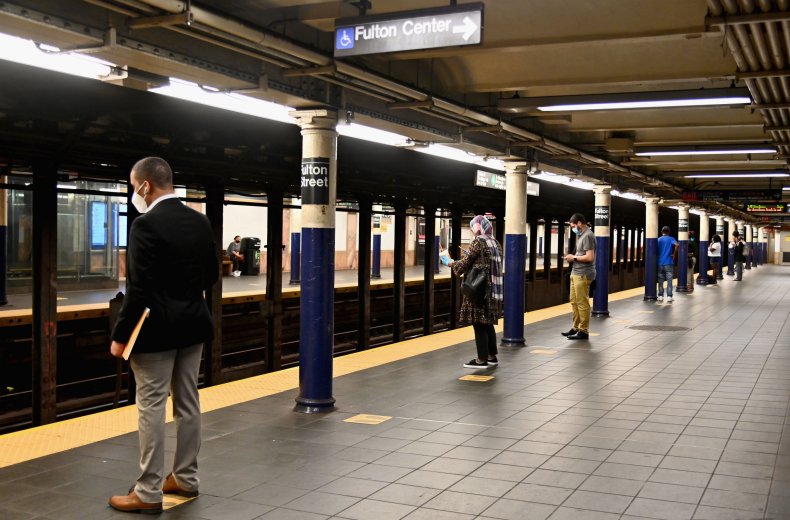 Blount had several prior arrests on charges including robbery and criminal possession of a controlled substance and served prison time in the late 1980s for attempted criminal sale of a controlled substance, the New York Post reported.
In an email to the Post, Gerson Rothschild, Nina Rothschild's brother, said his sister is in the process of recovering.
"Happily, Nina is indeed getting stronger by the day," he wrote. "Intellectually, she is clear on events from 30 years ago and from 3 days ago and I attribute that to the excellent care of the trauma team at NYP-Weill Cornell who knew to relieve the increased intracranial pressure immediately upon her arrival at the hospital."
He added that physically, his sister has not yet gotten out of bed, so it is unclear how much her coordination and balance have been affected.
After New York City saw its largest number of transit felonies since 1997 last year, Mayor Eric Adams announced in January that more NYPD officers would be sent to look for potential threats in the subway system, adding that mental health professionals are also being called to certain situations, but responses are not happening quickly enough.
In a statement, Dr. Dave Chokshi, the city's health commissioner, said the attack on Rothschild was "horrific."
"Nina has worked tirelessly in service to her fellow New Yorkers and she is truly a public health hero," he said. "The Health Department and I will do everything we can to support her in her recovery—and we ask that all New Yorkers keep her and her family in their thoughts while respecting their privacy during this difficult time."
Update 02/28/22, 2:05 p.m. ET: This article was updated to add more information.