Man Fatally Shoots His Own Mother in Front of 9-Year-Old: Police
Police in San Antonio, Texas said that a man fatally shot his mother early Thursday morning, and it was reportedly witnessed by his 9-year-old daughter.
According to a report from local news station KENS, police said the man, whose name has not been released, arrived at his mother's house around 2 a.m. after being evicted from another home. The man allegedly shot his mother as well as his stepfather, who suffered non-life-threatening injuries, the station reported. the man's mother died at the scene, police said.
The 49-year-old man's nine-year-old daughter, who was living at her grandmother's home, reportedly witnessed the shooting but wasn't harmed, according to KENS.
According to a report from news station KSAT, the suspect fled the scene and was later arrested at the home from where he was recently evicted. He was arrested and charged with murder.
Newsweek has reached out to the San Antonio Police Department for additional details.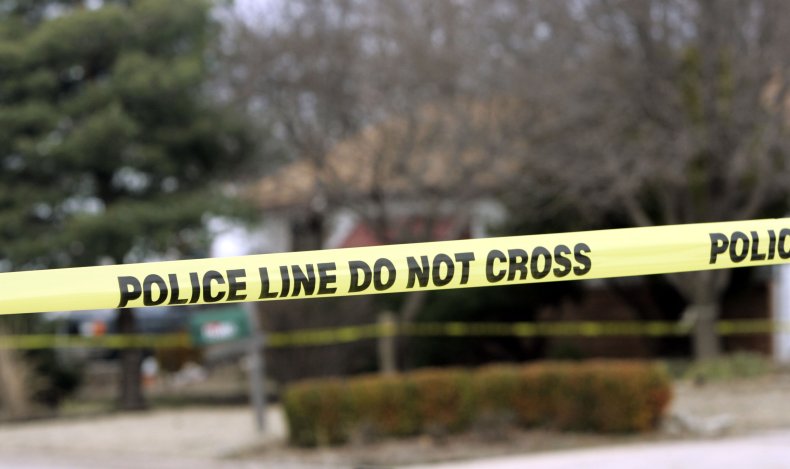 In a separate incident this week, a man in Florida allegedly shot and killed his wife in front of their children. According to a police report described in the Tampa Bay Times, the man, Enrique Toledo, and his wife had discussed divorce about three weeks before the alleged shooting incident. She had told him that she was unhappy and wanted to end the marriage. The children allegedly told police they heard the couple arguing and then gunshots on the night of the shooting.
In Indiana in February, a mother was kidnapped in front of her children and was later found murdered in her car. Police said the suspect was dressed in all black and forced his way into their home.
"After threatening to kill the victim and her children, the suspect kidnapped the victim and forced her to drive him away in her SUV and shot her to death just 4 blocks from her home," the Fort Wayne Police Department said in a statement at the time.
"[The suspect] fired approximately 30 rifle rounds in her vehicle," the department added. At the time, police said they weren't sure if the suspect knew the woman.
In August of last year, a woman in Florida was shot dead in front of her two children. The mother was inside a vehicle with her children at the time of the shooting.
"What we do know is two young children tonight are without their mother tonight," a police spokesperson told news station WFLA at the time.
"Anytime we have children whose lives are affected by violence in this way, we ask the community to please come forward," they added.
The woman's children were not harmed during the incident.