Man Shot Dead By Customer For Holding Up Store Checkout Line
An Ohio man was shot dead by a customer who was angry that he had been forced to wait in line to pay for his groceries because of him, police said.
Jerry Saffo, 32, died in the shooting outside a Family Dollar store in the Mount Pleasant neighborhood of Cleveland on Friday evening, cleveland.com reported.
Officers from the Cleveland Police Department responded to the store, near the intersection of Kinsman Road and East 116th Street, after reports of a shooting shortly after 6 p.m.
Police said the victim had been found with a gunshot wound at the back of the store. Officers and paramedics provided medical care, however he was pronounced dead at the scene.
Investigators later learned that Saffo had gone to the store with his girlfriend and children that evening.
Shortly before the shooting, he had reportedly argued with a cashier about paying for items he was trying to purchase at the store. The dispute held up the rest of the checkout line and led to a security guard escorting Saffo outside.
A man who had also been shopping inside the store then approached Saffo and the security guard in the parking lot, police said.
Investigators said the man had been angry that he had to wait in line longer than expected because of Saffo's argument with the cashier.
The security guard later went back inside the store, but Saffo and the other man continued arguing, cleveland.com reported.
Police said Saffo punched the other man, who then responded by pulling out a gun and shooting him. The suspect fled the scene on foot, WOIO reported.
Saffo, who lived in the Cleveland suburb of Euclid, managed to make his way back into the store, where he collapsed. No arrests have been made, and the suspect in the shooting had not been identified as of Monday.
Cleveland Police and Family Dollar have been contacted for additional comment.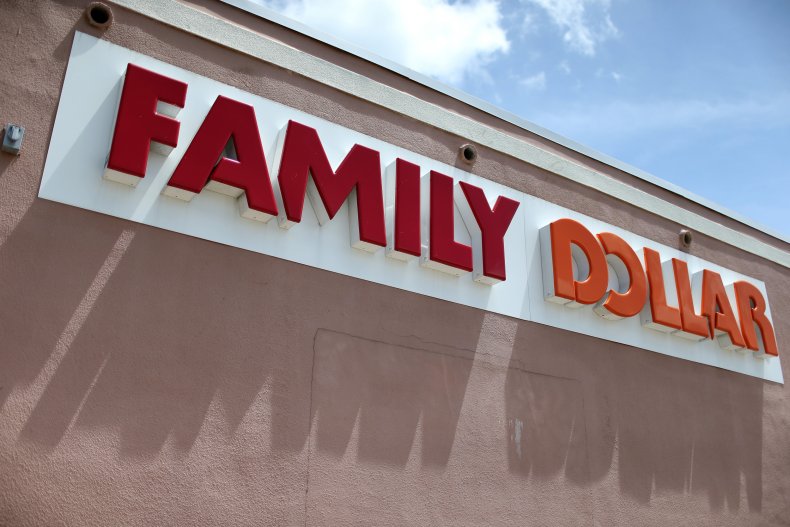 The incident is the latest shooting to take place at a grocery store in the U.S.
Last month, an Oregon man accidentally shot himself in the groin while he was showing off his handgun in the middle of a supermarket checkout line.
In August, an off-duty security guard was shot at a Wawa convenience store in Pennsylvania, after an argument over the store's social distancing policies.