A man swam 10 miles in shark-infested water after falling off his boat at night with no life jacket.
John Deer had been fishing on his boat, off the coast of Panama, when he lost his balance and fell off the back. The boat was on autopilot at the time with "both sails up and the motor running," Deer said in an Instagram post.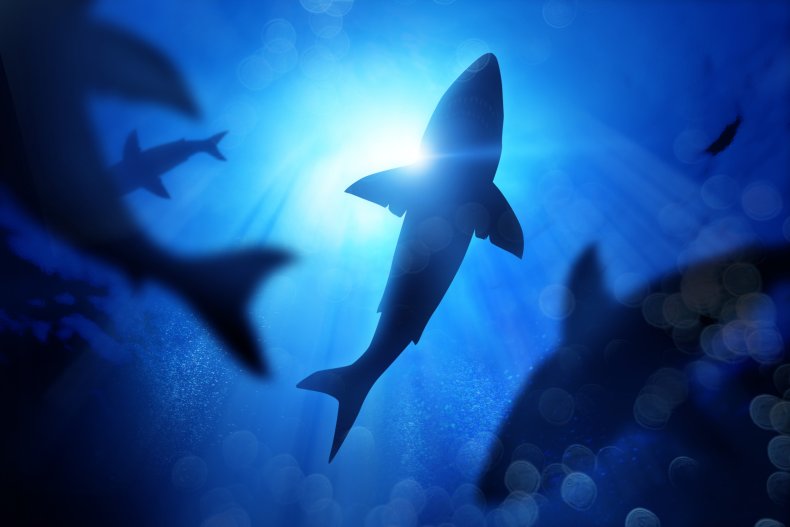 Deer was left stranded in the water, 10 miles away from the shore, as he watched his boat "home and safety," sail away from him at an "alarmingly fast rate."
Deer had been living on the boat since 2019 after he sold all his belongings to embark on a journey around the world. He said on Instagram it was "the worst imaginable thing to happen."
"I was convinced I was dead. No one knew I was there. It was 5pm and the sun would set in an hour. I panicked and screamed out 'Nooooo!!!!' as I watched my boat sail away gaining more and more distance with every second," Deer said on Instagram.
Deer "struggled with the realization of [his] imminent death" before he became "determined to swim for shore."
"I usually wouldn't attempt to swim 200m [over 600 feet] let alone 17km [about 10 miles], but I was gonna give it a go. What other option did I have? Just give up and drown," he said.
The area Deer fell off is known locally as "shark point," Daily Mail Australia reported.
In Panama, hammerhead sharks, bull sharks and oceanic whitetip sharks are among those most commonly sighted lurking in the water.
Deer knew he needed to "stay calm" in order to conserve his energy and "have any chance of survival."
"So began a routine of alternating breast stroke and back frog stroke," he said. "I was moving so slow it was hard to tell if I was making any progress towards the shore. But I just had to keep going. Using the straight side of the moon as a navigation aid while it was above and then the stars later."
Deer felt "a nibble" on his feet while swimming. Fearing a shark, he went "into a frenzy and panicked," screaming and kicking to try and scare it away. Fortunately, it had just been a fish.
Deer swam all night. In the morning, he was surrounded in "jagged rocky cliffs fringed by dense impenetrable jungle."
"I was going to have to be rescued from here," he said.
Using a stick with his t-shirt attached, Deer flagged down a passing boat. The boat, "seeing the desperation and tears welling up in [his] eyes" agreed to take him to shore.
Deer's boat was discovered fully submerged in waters and destroyed. All of Deer's possessions were gone.
Deer said he felt elated to be alive, however it is "mixed with the devastation" of having lost his "floating home." The boat had taken Deer halfway around the world in the last three years. When he lost the boat, he had been completing a 30-hour trip to Panama from Colombia.
"Above all I'm glad to be alive. Possessions come and go. And it's been a hell of a journey up until now. From Greece to Panama in 3 years. It's sad I won't be able to continue the journey back to Australia as planned. But I guess life had different ideas for me," Deer said.
Friends of Deer have set up a GoFundMe page, to raise money to salvage the boat and get legal documents in order so that he can travel home. At time of writing, around $10,000 has been raised out of a $15,000 target.