Man Throws His Penis Out of Car While Fleeing Police, Says He Cut It Off to Save World
A Tennessee man had an unorthodox and no doubt a painful response to being pursued by police on Wednesday morning.
Tyson Gilbert, 39, of Cookeville, Tennessee, reportedly cut off his penis and threw it out the window of his Honda Accord while fleeing officers. The chase began when police found him parked partially in the way of traffic on Highway 70 near the town of Dowelltown. Speaking to radio station WLJE, Tennessee Highway Patrol (THP) Trooper Bobby Johnson said that the man took off when officers initially tried to signal him with their lights.
Officers ultimately ended up pursuing Gilbert across two counties, from Dowelltown to Lebanon. Somewhere along the way, he managed to cut off his own penis. At one point during the chase, he turned onto a side road and opened his car door, giving officers a glimpse at his bizarre and frenzied state.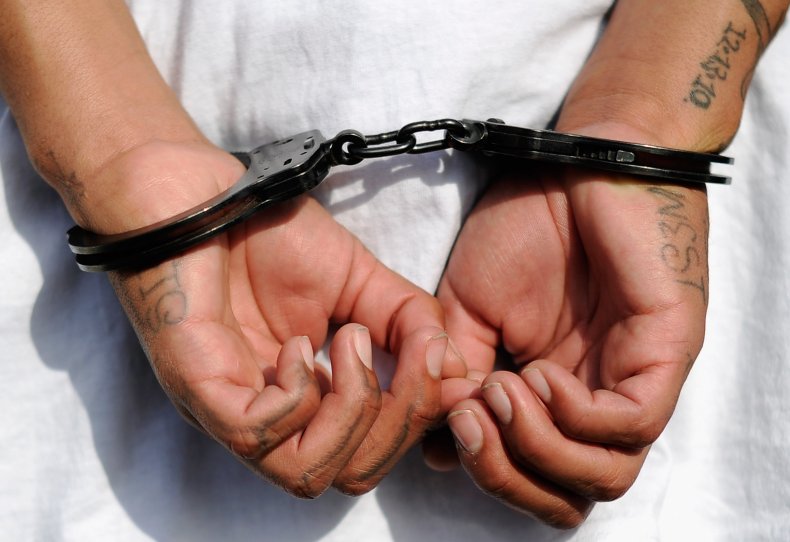 "He was all over the road the whole time," Johnson said. "He turned off on Old Liberty Road and came to a stop. He opened his door. He was naked and covered in blood. He then shut his door and kept driving."
Police eventually slowed him down with spike strips and were then able to box him in, ending the pursuit. But it took a few tries.
The Alexandria Police Department "deployed spikes, which disabled the right front tire," explained a preliminary THP report sent to Newsweek. "Gilbert continued westbound into Wilson County. Once in Wilson County, troopers deployed spikes within the Watertown City limits. This disabled the left front tire. Yet again, Gilbert refused to stop for law enforcement as he drove at slow speeds westbound. Law enforcement then boxed in the vehicle being driven by Gilbert and forced him to stop. Troopers quickly took Gilbert into custody and requested immediate [medical] attention for his alleged self-inflicted wound."
Responding to a request from Newsweek, the THP public information office confirmed many of the details related to the pursuit and condition of Gilbert on Wednesday morning, including that he suffered from what appeared to be a self-inflicted wound. Due to the preliminary nature of the information and the ongoing investigation, the office could not immediately confirm the more outlandish aspects of Gilbert's reported injury.
The chase ultimately involved officials from the Cookeville and Nashville THP branches, the DeKalb County and Wilson County sheriff's departments, and the Alexandria and Watertown police.
Gilbert said that he severed his own penis because he had been instructed to do so by voices coming from the radio, according to officers, as reported by local media. The voices, he explained, told him he needed to do so in order to save the world.
He was taken to nearby Vanderbilt Hospital for treatment. An update on his condition and whereabouts since Wednesday has not yet been provided.