Man Wanted Over Mother's Day Triple Murder Found Hiding in Closet: Police
Police in Georgia have arrested a man suspected of having fatally shot three people on Mother's Day—and injuring another three victims—after they found him hiding in a closet, according to police sources.
DeKalb County police apprehended Ajang Ruach, 21, on Sunday, June 5, and he was then charged with the murders of Masi Mabay, James Fasse, and Alsadig Awag.
According to ABC affiliate WSB-TV, Ruach allegedly carried out the shooting alongside Ofieo Ojego, 25, at the Brannon Hill Condominiums, in Decatur, and shot a total of six people on Sunday, May 8.
While Ojego was arrested shortly after the shooting, Ruach was apprehended one month later, the network reported.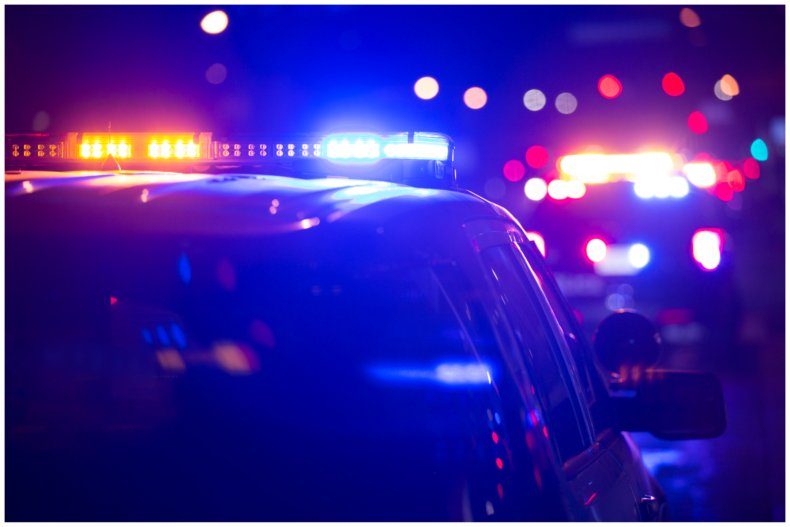 Investigators said Ruach was found hiding in a closet at a home in Ashton Oak Circle in Stone Mountain.
Residents in the condominiums building told WSB-TV the shooting had started in one unit and that bullets later flew into the hall.
Jailing information seen by Newsweek showed Ruach was subsequently charged with three counts of malice murder.
According to information from legal firm Burns Law Group, a conviction for felony murder can result in life imprisonment with or without the death penalty, which is administered by lethal injection.
Ojego was charged with felony murder and aggravated assault, according to WSB-TV. Both Ojego and Ruach are being held in DeKalb County Jail without bond.
Newsweek has contacted the DeKalb County Sheriff's Office for comment.
The Gun Violence Archive, a database that collects information about shootings from across the U.S., said 382 people in Georgia have died after being shot since January 1 this year.
Newsweek has reported on numerous shootings from across Georgia where people have died or been injured. Last month, multiple teenagers were shot at a graduation party in Thomaston where at least 200 people were in attendance.
Akeem Ellison, 18, was taken to Upson Regional Medical center for treatment but was pronounced dead. Another teenager, 17, was airlifted to a different hospital for treatment, while a 15-year-old was also taken to the hospital for treatment.
In another case, a man accused of murder was shot dead just hours after being released on bond.
Damien Felton, 27, was fatally shot outside his home in the 700 block of Harold Street, in Macon.
The Bibb County Sheriff's Office stated in a news release on Saturday: "It was reported that 27-year-old Damian Devonta Felton Sr. was fatally wounded by a gunshot wound while he was outside of his residence.
"The circumstances surrounding the incident are under investigation. According to Coroner Leon Jones, the next of kin has been notified."