Man Accused of Murder Is Shot Dead Hours After Being Released on Bond
A Georgia man accused of murder was fatally shot hours after he was released on bond, according to authorities.
Damien Felton, 27, was shot outside his home in the 700 block of Harold Street, in Macon, on Saturday morning.
The incident happened just hours after Felton was released on a $75,000 bond on Friday night, according to local station WSB-TV.
The Bibb County Sheriff's Office (BCSO) stated in a news release on Saturday: "It was reported that 27-year-old Damian Devonta Felton Sr. was fatally wounded by a gunshot wound while he was outside of his residence.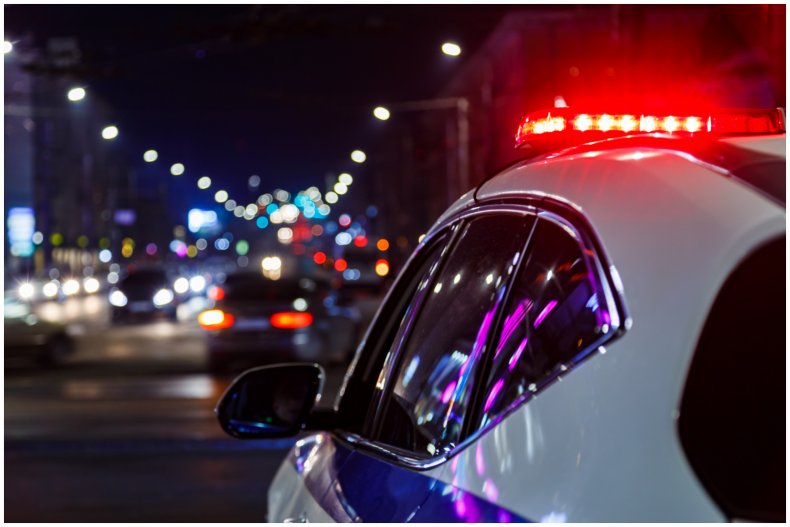 "The circumstances surrounding the incident are under investigation. According to Coroner Leon Jones, the next of kin has been notified."
Police did not identify any suspects or motives in the fatal shooting. An investigation has been launched.
Felton had been on a murder charge over the death of 26-year-old Amond Norwood, whose body was found in May 2021.
The body was discovered under a mattress close to an illegal dump yard, according to WSB-TV.
Police arrested Felton and two others in connection with Norwood's death and had been apprehended the same month on a gun and drug offense that was unrelated to the case.
He was later charged with murder and concealing the death of a person, per WSB-TV.
Anyone with any information is asked to call the BCSO at 478-751-7500 or Macon Regional Crimestoppers at 1-877-68CRIME.
Newsweek has contacted the BCSO for comment.
According to the Gun Violence Archive, a database that collects information about shootings from across the U.S., 22 people have been shot dead in Macon this year.
The database also found that 330 people in Georgia have died this year as a result of gun violence.
Newsweek has previously reported on several of the shootings that have taken place in the Peach State this year.
Earlier this month, the Fort Valley State University's Police Department said one student was injured in a shooting on-campus.
The Georgia university said the shooting happened in a residence hall and that the campus was put on lockdown, although students were allowed to leave.
In another case, Taylor Grant was found guilty of shooting another man during a game of Uno.
The Georgia man was convicted of aggravated assault and possession of a firearm by a jury in Cobb County on April 28.
According to Fox 5, the shooting happened on December 13, 2020, at Grant's cousin's home in Marietta. There, Grant and the victim started arguing, which resulted in the latter being shot in the bicep.