Man Who Shot Victim During Uno Card Game Found Guilty
A Georgia man has been found guilty of shooting another man during a game of Uno.
According to Fox 5 Atlanta, 34-year-old Taylor Grant was convicted of aggravated assault and possession of a firearm by a jury in Cobb County, Georgia on April 28 "during the commission of a felony." Grant's sentencing will occur at a later date, the station added.
The shooting, Fox 5 continued, happened on December 13, 2020, at Grant's cousin's home in Marietta. A group of party-goers, including Grant, were playing Uno when, all of a sudden, Grant and the victim—who has not been publicly named—began arguing.
At some point during the argument, said ABC-affiliate station WSB-TV, Grant shot the victim in the bicep and "threatened to shoot him again and kill him." Grant later sent the victim home in an Uber, but when police found the victim, he claimed he'd been injured in a drive-by shooting, stating he "didn't know who shot him."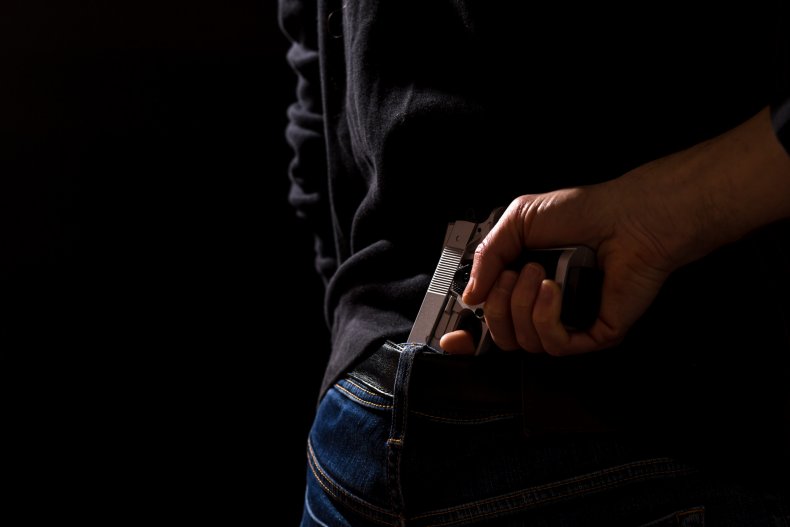 After undergoing several surgeries, however, the victim contacted Cobb County police and told the truth about what had happened.
"During the trial, the victim testified he didn't want anyone to get in trouble and that's why he lied about the drive-by," WSB-TV reported.
Grant was eventually arrested at the Hartsfield-Jackson Atlanta International Airport on April 2, 2021, said Fox 5.
"Intoxication seemed to be the catalyst for the events of December 13," said assistant district attorney Nemonie Nooks in a statement obtained by Fox 5. "However, it was no excuse for the excessive force that Grant used."
As it turns out, the rate of violent crime is relatively low in Cobb County, Georgia. According to crimegrade.org, the county is in the 76th percentile for safety, "meaning 24 percent of counties are safer and 76 percent of counties are more dangerous."
"The rate of violent crime in Cobb County is 2.18 per 1,000 residents during a standard year," crimegrade.org continued.
The county's overall assault rate, specifically, is also relatively low.
"Your chance of being a victim of assault in Cobb County may be as high as 1 in 524 in the central neighborhoods, or as low as 1 in 1,844 in the northwest part of the county," stated crimegrade.org, adding that the overall rate of assault for Cobb County is 1.17 per 1,000 residents.
For context, Marietta is located in the central part of Cobb County, where assault rates are the highest.
In other odd yet tragic crime news, a man from Sweetwater, Tennessee was accused of hitting his wife with a "board" and a "loaf of bread" in a domestic dispute in February. In January, a Michigan man allegedly choked his boyfriend to death in an argument over the popular video game Overwatch.
And last Summer, a man in India allegedly killed his wife over a salad.