Man Who Planned ISIS-Inspired Christmas Terror in San Francisco Indicted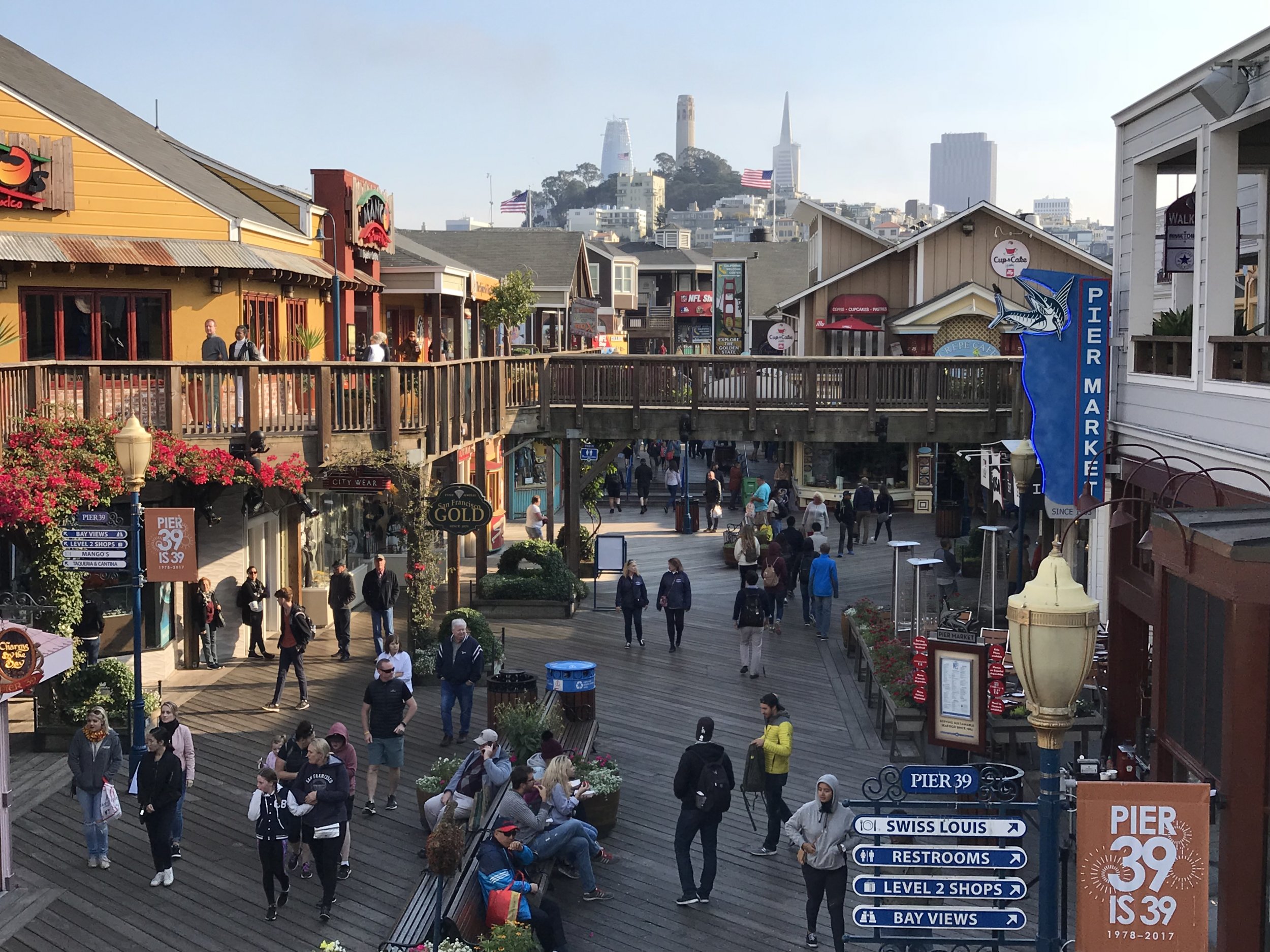 A former U.S. Marine inspired by the Islamic State militant group who is accused of plotting an attack on San Francisco's Pier 39 during Christmas has just been indicted.
Everitt Aaron Jameson, a 26-year-old tow truck driver from Modesto, California, was federally indicted on two charges—attempting to "provide material support to a foreign terrorist organization," and distribution of information related to destructive devices, according to a local San Francisco ABC affiliate. Each charge has a penalty of 20 years in jail and a quarter million dollar fine.
Jameson allegedly told an undercover FBI agent about his plan to attack the common tourist area because he thought the agent was associated with ISIS, according to a criminal complaint filed by authorities in a California federal court. Jameson also requested materials to make a pipe bomb, including ammunition, powder, tubing and nails. He also offered to give ISIS money.
Jameson wrote a handwritten letter now obtained by the FBI in which he referred to himself as Abdallah adu Everitt ibn Gordon and described Christmas as the "perfect day" to commit the attack on the pier. He said he "did not need an escape plan because he was ready to die" and wanted to "use explosives, and described a plan in which explosives could 'tunnel' or 'funnel' people into a location where Jameson could inflict casualties," according to the court document.
According to some reports, he told the undercover agent he wanted the attack to be a "combination" of the December 2015 shooting in San Bernardino and the truck rampage in New York City on Halloween last year.
Jameson, a former U.S. Marine, attended basic training and the U.S. Marine Corps granted him a sharpshooter certification. But shortly after that in 2009, he was discharged for "fraudulent enlistment" after "reportedly failing to disclose a latent asthma history," the court document reads.
Attorney General Jeff Sessions issued a statement praising those involved in the investigation.
"Our incredible law enforcement officers have once again helped thwart an alleged plot to kill Americans. I want to thank the FBI agents and federal prosecutors and everyone else who helped make this possible. The threat from radical Islamic terrorism is real — and it is serious — but the American people can be assured that the Department of Justice remains vigilant in protecting our homeland," the statement said.
Jameson remains in custody and is due in court Friday.