Four people were shot outside a Miami bar late Monday night after a man who was kicked out of the bar allegedly returned with a gun and exchanged fire with security guards, according to local police.
The situation began when a security guard at the Chicagoan Bar kicked the man out because he allegedly assaulted a woman he was at the bar with, a spokesperson for the Miami-Dade Police Department wrote in a statement to Newsweek Tuesday morning. After being escorted out, the man reportedly left the scene in his vehicle.
But some time later around midnight, police said the man allegedly returned to the bar carrying a gun. He parked his car in the middle of the street and allegedly started shooting at the security guard outside the bar, according to the statement.
The security guard outside the bar, as well as another guard who came outside, fired back. One of the guards was struck by a bullet, police said.
The alleged shooter was hit by a shot from one of the security guards. Miami-Dade Fire Rescue pronounced him dead at the scene, according to the statement. The security guard was taken to a local hospital, where he is in stable condition, police said.
Three women were also struck by gunfire. One was only grazed and left the scene, police said, while the other two women were taken to a local hospital. Their condition was listed as stable, local news station WSVN reported.
Police have not yet identified the man who was killed or any of the others who were shot.
The shooting remains under investigation, according to police.
Newsweek reached out to Chicagoan Bar for comment Tuesday morning but did not hear back by publication. This story will be updated with any response.
The incident is the latest bar shooting to leave multiple people injured throughout the past few months.
In similar news, a customer at a bar in California allegedly fatally shot an employee following an unspecified disagreement Sunday night, police in Long Beach said. Before the shooting, the customer and employee reportedly got into a verbal altercation, and the shooter later fled the scene on foot.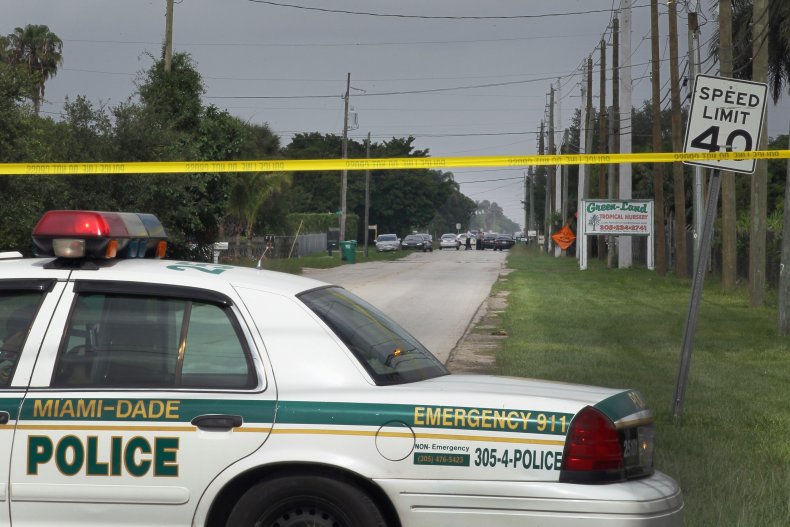 In October, a mass shooting broke out outside of a bar in St. Paul, Minnesota, leaving one person dead and 14 others injured. A police spokesperson said: "And we had other people who decided to pull guns with reckless disregard for human life, and pull the trigger over and over and over and over again. And it ended in tragedy."
In September, a man shot four people with a homemade "ghost gun" in a nightclub in New York City following an argument that spilled outside when it closed.