Man Wielding AK-47 Holds Little Caesars Pizza Employees at Gunpoint Over Wait Time
A 63-year-old man from Tennessee was arrested on November 9 after allegedly holding Little Caesars employees at gunpoint after being told he would have to wait 10 minutes for his pizza, according to local police.
Charles Doty Jr. became angry over the wait time at the Knoxville restaurant after employees told him how long it would take for his pizza to cook, WATE-TV, a local television station reported.
He also reportedly asked for free breadsticks, according to WATE.
Doty left the restaurant to supposedly wait for the pizza, but returned with an AK-47 assault rifle and demanded the employees give him his food immediately, the news station reported. Another customer who had already received her pepperoni pizza reportedly offered it to him.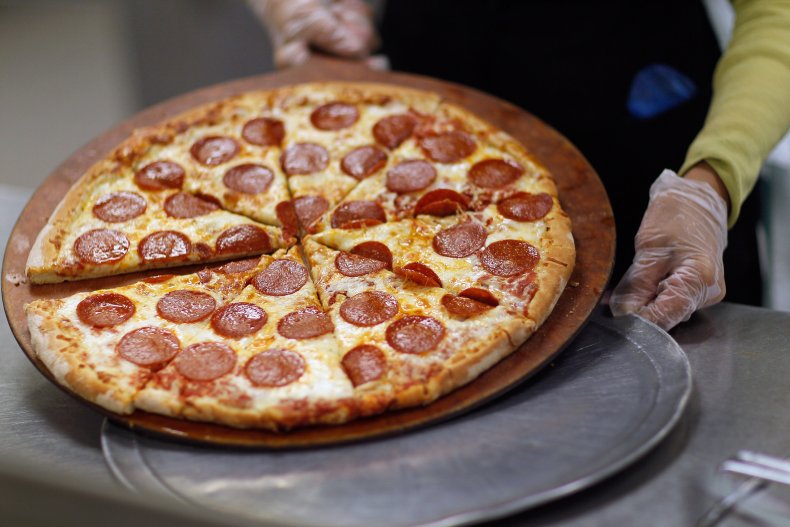 He allegedly fled the scene before police arrived around 9 p.m., the station reported.
Doty was ultimately arrested and charged with four counts of aggravated assault and one count of aggravated kidnapping, WATE reported. He is being held on a $90,000 bond and is set to appear in court on November 29.
Surveillance footage reportedly showed him threatening an employee who was trying to leave the restaurant after his shift ended. The victim then fled to the back of the restaurant and called 911.
Aggravated kidnapping is punishable by up to 60 years in prison and carries a maximum fine of $50,000 in Tennessee, the station reported.
Newsweek reached out to a spokesperson for Little Caesars for comment.
Doty is not the first disgruntled customer who has recently threatened retail or restaurant employees during an argument. There have been many other similar incidents, especially surrounding COVID-19 safety protocols.
Earlier in November, a man at a Mcdonald's in Sydney, Australia threatened an employee after he asked the customer to wear a mask. Video posted to TikTok showed the man raising his voice and throwing his mask at the employee. He proceeded to shove at the plexiglass barrier separating staff and customers.
A Starbucks customer in Miami Gardens, Florida threatened a barista with a gun over an argument about cream cheese in June. Police said the employee was afraid that if she did not give him the cream cheese, her life could have been put at risk.
Also in June, a 42-year-old man from Iowa was arrested after he allegedly threatened to blow up a McDonald's and punch an employee because they did not give him dipping sauce to go with his chicken nuggets. Robert Golwitzer Jr. allegedly called the Ankeny, Iowa restaurant after realizing the order was incorrect and made the violent threats.