For One Detainee, the CIA Torture Report Was A Victory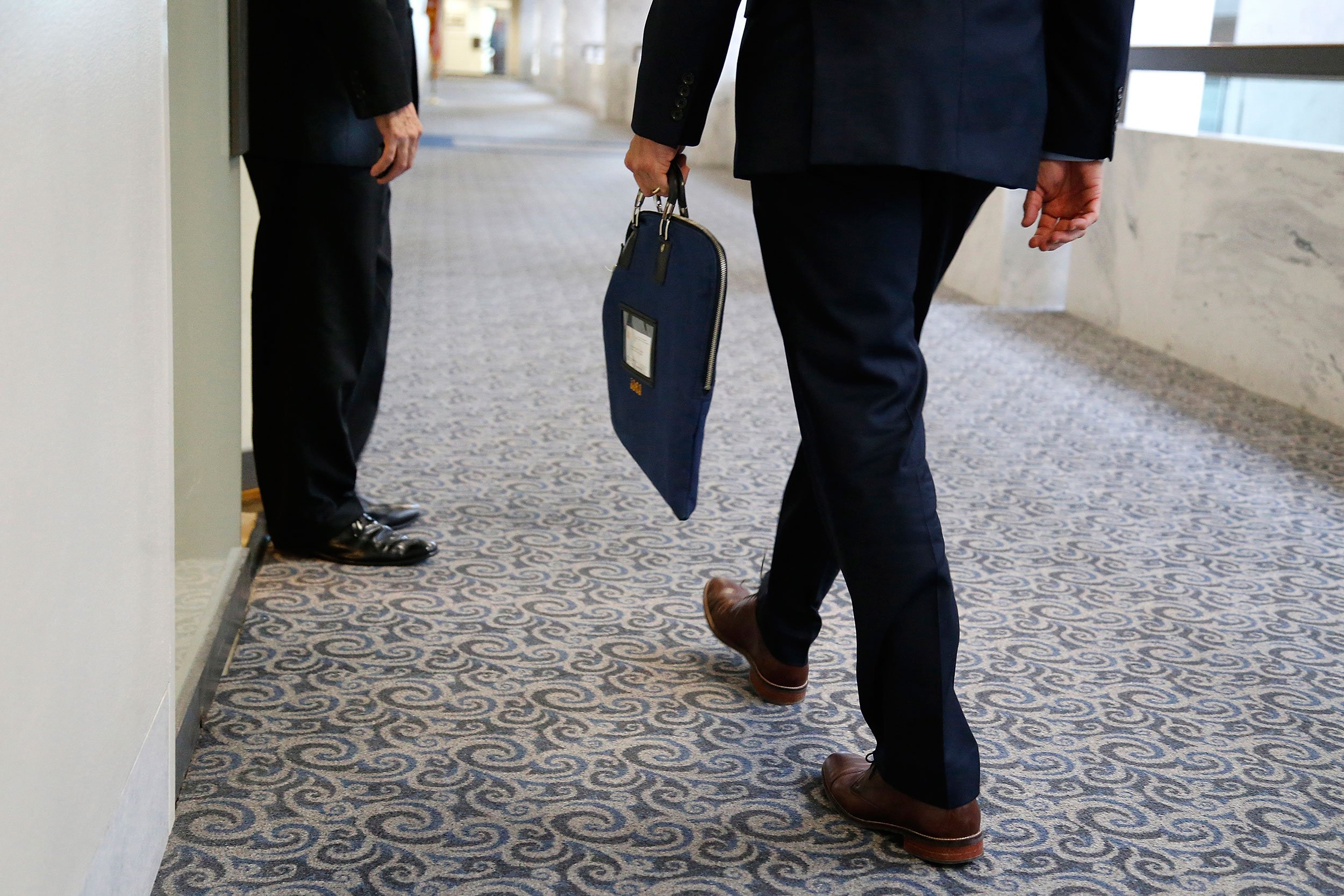 For most people, reading the recently released executive summary of the Senate's CIA torture report was gut-wrenching—especially the sections that detailed the gruesome "enhanced interrogation techniques" used by the CIA against prisoners. But for others like Mohammed al-Asad, a Yemeni national who was wrongfully detained and subjected to harsh treatment in the CIA's rendition program, it was a cause for celebration. Tucked away in the 525-page summary is his name, marking the first time that a government has recognized what had happened to him.
"It was amazing," said Margaret Satterthwaite, al-Asad's attorney and a professor at New York University's Global Justice Clinic, describing her client's reaction to being named in the report. "He was really happy that he finally had his name acknowledged."
As Newsweek previously reported, al-Asad lived in Tanzania for almost two decades prior to his capture and made a living trading goods and renting out space in an office building that he owned. He prided himself on being a respected member of the Muslim community in Dar es Salaam and married a Tanzanian woman with whom he had four children, with one on the way at the time of his arrest.
One night in December 2003, al-Asad says Tanzanian police took him into custody without reason and deported him to Djibouti. He claims that the facility he was taken to in Djibouti was part of the CIA rendition program as evidenced by the fact U.S. personnel interrogated him in a location that was guarded by locals.
The U.S. officials questioned him about one of the office spaces he had rented out in 1994 to the Tanzanian branch of Al-Haramain—the now-defunct Saudi charity that had ties to Al-Qaeda. Al-Asad's lawyers believe that the CIA thought he was a facilitator between Al-Haramain and Al-Qaeda, which he says was not the case. "He truly thought that once they realized he was innocent that he would be sent home," Satterthwaite said. "Instead, Djibouti became the doorway to the rendition program for him."
Following his two weeks in detention at the Djibouti facility, al-Asad was handed over to the CIA team in what his lawyer calls "a classic rendition-on-the-tarmac scenario"—his clothes were cut off, pictures were taken of his naked body, he was given an anal cavity search, he was put in diapers and shackled and he was also blindfolded and headphones were put on him. Al-Asad was then shipped off to a series of CIA "black sites," or secret prisons, in Afghanistan between January 2004 and May 2005.
Consistent with the practices described in the recently released torture report, al-Asad says that in the first two facilities he was subjected to prolonged darkness, isolation and interrogation, excruciatingly loud music and sounds for days on end, denied or given poor quality food and was kept in a diaper or given a bucket to use instead of a toilet. In the third location, al-Asad describes a facility where all of the walls were gray, video cameras were mounted in each cell that would follow inmates at all times and white noise was pumped into cells to create a constant sensory-deprivation experience. Al-Asad says he was constantly shackled and completely isolated aside from the times he was interrogated or treated by medical personnel.
After more than 480 days in detention at these three facilities, al-Asad was released to Yemen without having been charged with a terrorism-related crime. Though the nightmare of detention was over, al-Asad was thrust back into a completely different reality from which he was taken. Not only did he lose his business in Tanzania, he wasn't allowed to return to his home. Instead he was forced to re-establish a life in Yemen with his wife and now five children (the fifth born while he was in detention).
Al-Asad has been on a mission for years to have his name cleared. His attorneys recently filed a submission to the African Commission on Human and People's Rights—a quasi-judicial body that protects and promotes human rights—demanding it hold the Republic of Djibouti accountable for hosting a secret CIA prison.
The commission had closed his case due to insufficient evidence, but previous leaks from the torture report implicating Djibouti as a participant in the CIA's rendition program inspired his attorneys to try and reopen it last week. With al-Asad's name appearing in black and white in an official report released by the U.S. government, many more avenues for seeking justice have opened up.
Al-Asad's name is listed on page 460 in the report as detainee number 92, "Muhammad Abdullah Saleh"—the name on his Tanzanian passport.
As seen in the image above, the Senate report indicates that al-Asad was taken into CIA custody in 2004, meaning his time spent at the Djibouti facility in 2003 is not recognized. The remainder of the report also makes no mention of Djibouti other than to reference intelligence about a possible attack at the U.S. base there.
"The CIA was trying to keep a distinction alive between foreign-controlled sites and sites they themselves ran," says Satterthwaite. Though the inclusion of al-Asad's name in the report proves that he was in the program, the remaining contents do not provide clear evidence for his case before the African Commission. "It doesn't give us the piece we had hoped for, but maybe it's in the longer report," Satterthwaite said. "Sadly, we're not going to have those 6,000 pages to find out."
Satterthwaite is not discouraged, however. There are many possibilities now, including bringing the case to the civil court system in the U.S.
When former detainees attempted to use the civil courts in the past, their cases were thrown out under the states secret doctrine, which allows the government to exclude evidence from a legal case if it thinks the information could endanger national security. But with the torture report's public release, the states secret doctrine should no longer apply.
"So here where you have people being acknowledged as having been held, and in some cases having been wrongfully held, I think that really is going to change the way courts look at those cases," Satterthwaite said.
Since al-Asad has never filed a suit in the U.S., he is not barred from trying now—except possibly by the statute of limitations. Regardless of what is to come, al-Asad considers the printing of his name to be a sign of progress.
"People all over the world, we look at the U.S. like a great country, a great state. They should not make these mistakes, they should be a model," al-Asad told his attorney upon learning he was named in the report. He said the report's release and the naming of detainees "is a good message to the U.S. government because when wrong is committed people will work against that, and finally in the end, the truth will appear."