A man was arrested in Orlando on Thursday after allegedly screaming at passengers on a plane when he was told to wear a mask.
Chad Breaux, 43, who was on a Southwest Airlines flight at the Orlando International Airport, allegedly yelled, "If you are a man, you wouldn't be wearing masks," according to Florida news station WKMG, which cited an arrest affidavit.
When police got on the plane to escort him off, they said Breaux approached them in an aggressive manner. When he exited, he allegedly yelled profanities at officers poking one of them and also yelled at passengers, the station reported.
According to police, when Breaux was told not to do that, he took an aggressive stance toward them. The station reported that an officer then "took him to the ground."
Breaux faces charges including battery on a law enforcement officer, assault on a law enforcement officer and disorderly conduct, according to WKMG.
Newsweek reached out to the Orlando Police Department for details about the incident and Breaux's arrest, but did not receive a response in time for publication on Saturday afternoon.
Recent data from the Federal Aviation Administration (FAA) showed that between January 13 and February 15, airlines dealt with nearly 500 unruly passenger reports, and 65 percent (324) of those incidents were masked-related.
"The FAA has seen a disturbing increase in incidents where airline passengers have disrupted flights with threatening or violent behavior," the agency notes on its website.
In January of 2021, FAA Administrator Steve Dickson signed an order "directing a stricter legal enforcement policy against unruly airline passengers in the wake of recent, troubling incidents."
Under its "zero tolerance policy" for unruly incidents on flights, the FAA says it "will not address these cases with warnings or counseling."
"The agency will pursue legal enforcement action against any passenger who assaults, threatens, intimidates, or interferes with airline crew members," the agency states.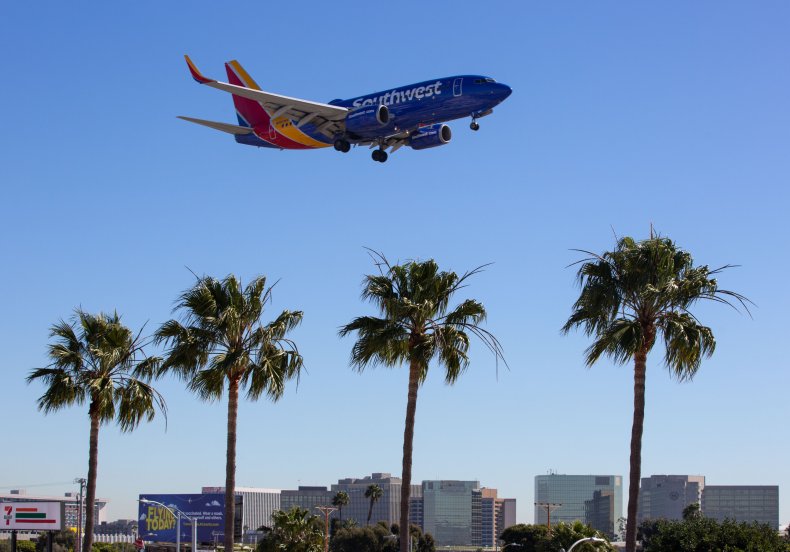 In a separate incident this month, a viral video captured a scene in which a man was kicked off a flight for allegedly refusing to remove a "Let's Go Brandon" mask.
In the video, an Allegiant Airlines flight attendant can be heard asking the man to change his mask, but he doesn't comply, and exits the plane.
"The decision to remove a passenger is never made lightly and is always done with the safety of our passengers and crew in mind," Allegiant Airlines said in a statement to Fox Business at the time.