Sam Patten, a lobbyist who pleaded guilty Friday to acting as an unregistered foreign agent on behalf of a Ukrainian political party, will cooperate with special counsel Robert Mueller's investigation into Russian election interference, according to his plea agreement. His sentencing for having violated the Foreign Agents Registration Act could be delayed while he cooperates on other federal cases, the documents read.
Patten also admitted to using a straw donor to give a $50,000 donation to President Donald Trump's Inauguration Committee on behalf of a Russian and Ukrainian citizen; however, it is illegal for foreigners to donate to an inauguration committee. The amount was used to purchase tickets to Trump's inauguration, according to prosecutors. Patten allegedly attended the inauguration ceremony with an unidentified Ukrainian.
Patten was charged with working for the Ukrainian political party the Opposition Bloc without registering as a foreign agent. He allegedly helped broker meetings with U.S. lawmakers and draft talking points and op-eds on behalf of the party. The Opposition Movements is the successor of former Ukrainian President Viktor Yanukovych's Party of Regions, which was a key client of Trump's former campaign manager Manafort. Yanukovych fled Ukraine for Russia in 2014 after being ousted by a pro-Western social movement.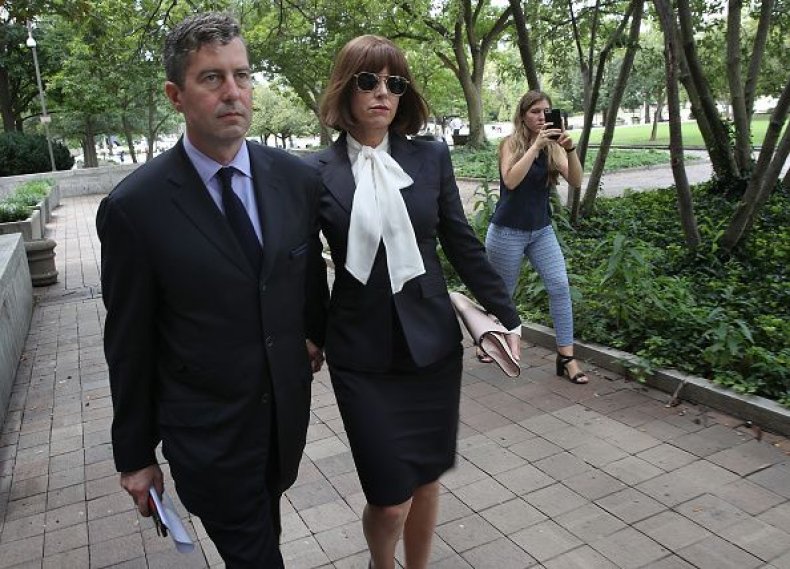 The op-ed Patten allegedly helped draft on behalf of the Opposition Bloc is believed to be a 2017 article written for U.S. News and World Report by Yanukovych's former chief of staff Serhiy Lyovochkin, who argued that Trump's election wasn't bad for Kiev and advocated for a more reconciliatory line toward pro-Russian separatists in eastern Ukraine.
"First of all, Ukraine must end the conflict in the country's east. Unity is not just a slogan, it is a policy and a mode of behaving. Kiev's pro-government politicians have shown themselves to be intolerant of opposing views. When prominent businessman Victor Pinchuk penned an op-ed suggesting painful concessions might be necessary to end the war, the state security service formally investigated his article as potentially treasonous," Lyovochkin's op-ed reads. "Meanwhile, the minister of culture stated not long ago that eastern Ukrainians are somehow genetically inferior. Actions and words like these could not be less constructive."
In their dealings with pro-Russian politicians in Ukraine, both Patten and Manafort worked closely with a former Russian military intelligence official named Konstantin Kilimnik, whom the special counsel believes still has ties to Russian intelligence. Many suspect Kilimnik is the "Foreigner A" named in the charging document released Friday.
Patten has also worked as a lobbyist in Georgia, Kazakhstan, Iraq and Russia, and was previously employed as the Eurasian program director at Freedom House, a Washington, D.C.-based organization that promotes democracy and human rights.
An attorney for the special counsel attended Patten's hearing Friday.