Trump Justice Department Slams Paul Manafort's Bid to Shut Down Russia Probe as 'Frivolous'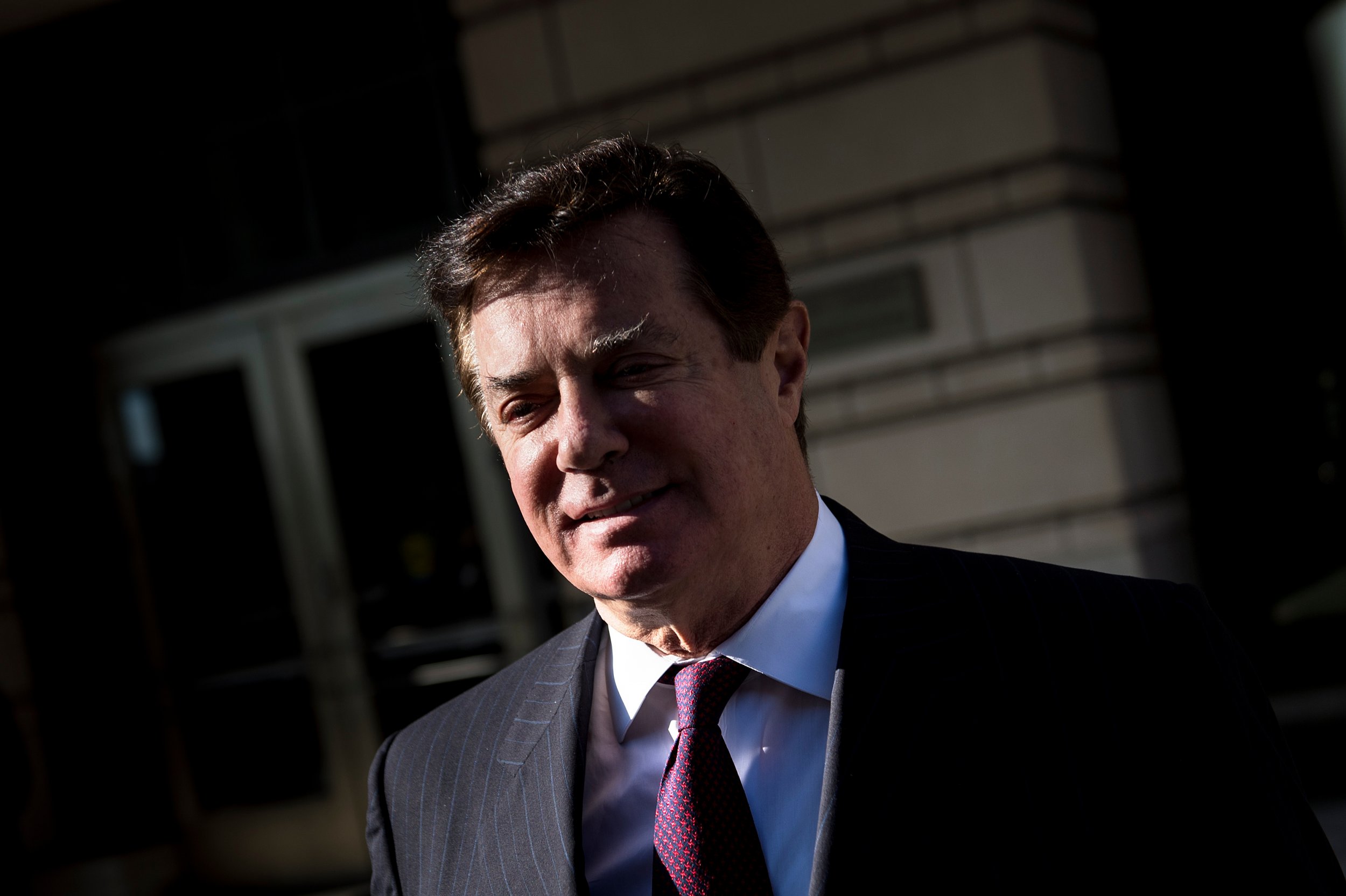 Special Counsel Robert Mueller's Russia investigation has gone so far beyond its legal authority that the charges against Paul Manafort must be dismissed, the former Trump campaign chairman said in a lawsuit filed Wednesday. The Department of Justice called the suit "frivolous."
In May 2017, Deputy Attorney General Rod Rosenstein appointed Mueller to oversee the FBI's investigation into Russian meddling in the 2016 presidential election and possible coordination with the Trump campaign. The mandate gave Mueller authority to go after "any matters that arose or may arise directly from" the probe.
Manafort is now one of four people facing charges stemming from the Mueller probe. He pleaded not guilty in October. His complaint names the Justice Department, Mueller and Rosenstein, and he is suing under the Administrative Procedure Act and the Declaratory Judgment Act.
A Justice Department spokesperson said by email: "The lawsuit is frivolous, but the defendant is entitled to file whatever he wants." A spokesperson for the special counsel's office declined to comment.
Related: Rick Gates will be allowed to party on New Year's Eve
In the complaint, filed in U.S. District Court in Washington, D.C., lawyers for Manafort allege that Rosenstein's appointment of Mueller illegally granted him too much authority, and that Mueller had also exceeded his authority by going after Manafort for alleged crimes unrelated to the Trump campaign.
"The appointment order in effect purports to grant Mr. Mueller carte blanche to investigate and pursue criminal charges in connection with anything he stumbles across while investigating, no matter how remote from the specific matter identified as the subject of the appointment order," the complaint says.
Manafort is calling for the court to declare Mueller's appointment "invalid" and for the "setting aside" of all of Mueller's actions as special counsel. He also wants the court to prevent Mueller from further investigating business dealings unrelated to the central focus of the Russia probe.
For a defendant to sue the people prosecuting him is "not typical," according to Patrick Cotter, a former federal prosecutor who is now at the law firm Greensfelder, Hemker & Gale, P.C., and who said he had not reviewed the Manafort complaint. "It is black letter law that a prosecutor who is otherwise engaged in lawful duty who uncovers evidence of crimes, even if they are crimes he did not expect to find, doesn't have to ignore it," Cotter said.
In addition to Manafort, the special counsel has charged Rick Gates, George Papadopoulos and Michael Flynn, all of whom were involved with Trump's 2016 campaign. (Flynn is also Trump's former national security adviser.) Gates has pleaded not guilty, while Papadopoulos and Flynn have pleaded guilty.
Manafort's lawsuit will likely find support among Trump allies in Congress, the media and elsewhere who have in recent weeks attacked the Russia probe, the Department of Justice and the FBI. But Trump has told reporters in recent weeks that he has no plans to order the firing of Mueller, and his lawyers have said they are cooperating with the probe.