Mueller Defendant Rick Gates Allowed To Leave House Arrest and Party on New Year's Eve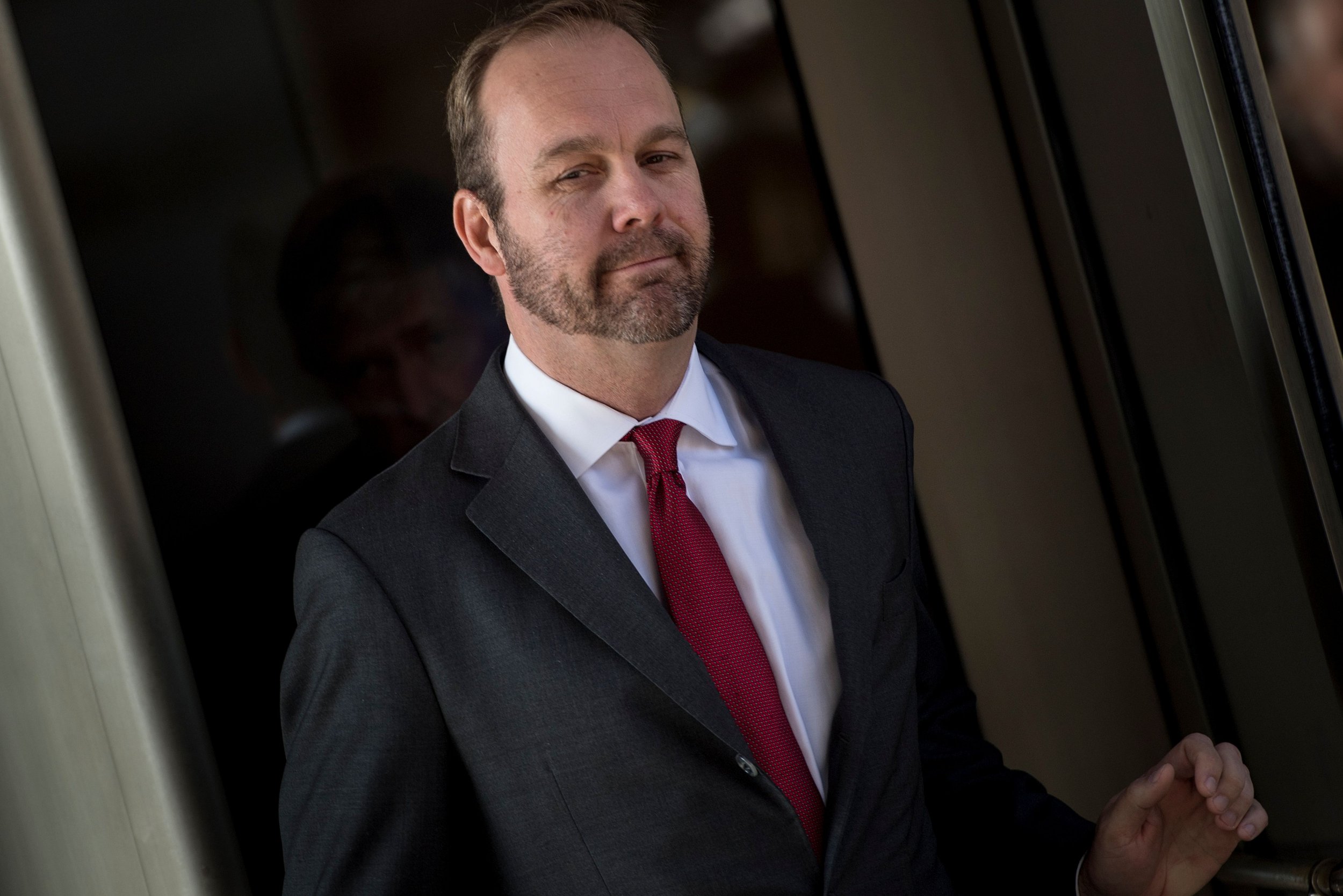 Rick Gates, one of four people facing charges in Special Counsel Robert Mueller's probe, will be allowed to leave house arrest in order to celebrate New Year's Eve.
In a court filing, lawyers for Gates had asked the court to modify the conditions of his release "so that he may accompany his family to events for the New Year's holiday from Sunday, December 31, 2017 through Monday, January 1, 2018." The motion did not specify what those holiday plans are, other than to say they will take place within the court's jurisdiction in Virginia.
Related: Michael Flynn's Family Asks Trump to Pardon Him
He had previously asked the court to let him travel with his family outside of Virginia for the end-of-year holiday, a request the court denied. On Thursday, U.S. District Court Judge Amy Berman Jackson granted the motion for the alternate plans.
Gates was an official with President Donald Trump's 2016 campaign and worked closely with Paul Manafort, the former campaign chairman. On October 30, Mueller's team announced charges against Gates and Manafort in the investigation into Russian meddling in the 2016 election and possible coordination with the Trump campaign. The two have pleaded not guilty to charges including money laundering.
Mueller's team also has charged George Papadopoulos, a former Trump campaign aide, and Michael Flynn, a former campaign official and former U.S. national security adviser. They have both pleaded guilty to lying to federal agents about contacts they had with foreign nationals.
Besides the holiday party issue, lawyers for Gates have been explaining to the judge why he recorded a video for a legal defense fundraiser. Jack Burkman, a Republican lobbyist known for trying to solve the 2016 murder of Democratic National Committee staffer Seth Rich, hosted the fundraiser. "I am not able to talk specifically about the case. However, I can say that because of people like you, we will have the resources to fight," Gates said in the video.
In a court filing Wednesday, Gates's lawyers argued that the video did not violate the gag order on the case.
Manafort has also requested that the court modify the conditions of his house arrest. In November, the judge allowed him to leave in order to celebrate Thanksgiving.
The next status conference for the case is scheduled for January 16.