Manager Demands Copies of Workers' School, Church Schedules in Viral Note
The internet criticized a manager who, in a now-viral note, demanded copies of their employees' school and church schedules.
A picture of the note was posted in Reddit's "Antiwork" forum on Monday by an anonymous poster under the username u/Sandl0t, who wrote: "You're in school, working two jobs and attend church? Gonna need proof." The post has amassed more than 13,000 upvotes and over 2,000 comments from upset Redditors, calling the letter "pathetic."
"I need everyone to fill out a new availability form," the note began. "You cannot say [you're] not available on the weekends or just any time you don't want to be available. That is not how this works."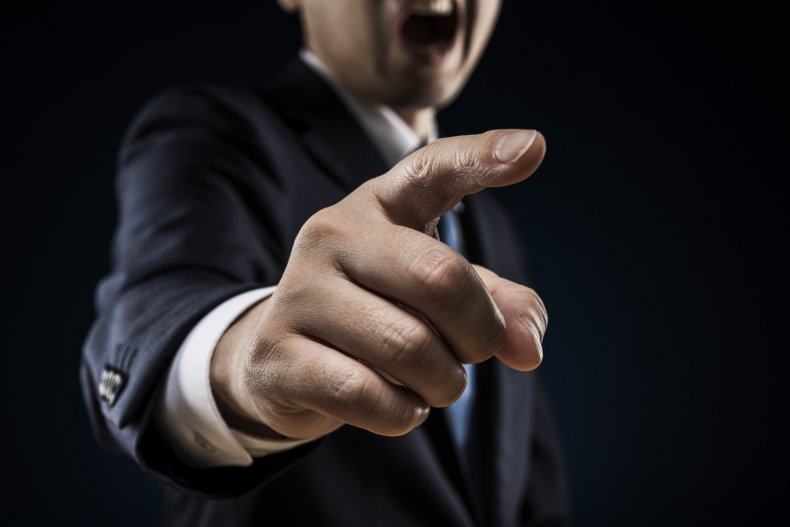 The note went on to say that, moving forward, employees would need to provide proof of their availability.
"If you are in school, I need a copy of your school schedule. If you are in sports, I need a schedule providing training times, events, etc...if you have a second job, I need that schedule. If you [attend] church, I need to know what time...and you can work before or after those times," the note continued.
"Remember, just because you want to go have fun every weekend doesn't mean [you're] not available...this is a job, people here make a life and career out of this job, please take it seriously."
In the post's comments section, u/Sandl0t said: "Just imagine typing this in all caps to [a] group of underpaid, part-time high schoolers working at a convenience store. It's no wonder they can't get any help."
According to Snagajob, an online marketplace devoted to helping people find hourly work, part-time jobs are known for their flexibility.
"This is why many students and parents choose to work part-time jobs, so they can focus more on other things like their studies or their families," the company wrote.
Indeed added that the "benefits" of part-time work include a strong work-life balance and reduced stress.
"When you work 30 hours or fewer per week, you can enjoy more personal time in which to focus on your family, friends and hobbies. This also enables you to pursue special interests or education," Indeed said. "It may be beneficial to your mental and physical health to work fewer hours."
Many Redditors argued that the manager behind Monday's viral note sounds "inexperienced" and doesn't understand that part-time jobs are meant to be flexible.
"If the employee's availability doesn't meet what you need, hire someone else. The employee decides how many and which hours they want to work. If that doesn't work for you, find a new employee," commented u/XxRocky88xX.
"Sounds like an inexperienced and/or incompetent manager who is having scheduling trouble because everyone they're hiring has the same availability, making it hard to schedule certain shifts," wrote u/Sir_Stash. "There are much better ways to handle shift issues (like, you know, hiring for weekend-specific shifts if you're having trouble filling weekends) than issuing some nonsense like this."
"Uh no, that's exactly how availability works you dumb a**hole. You don't own me, so you don't get to tell me when I'm available and when I'm not," said u/Salty-Queen87. "If this happened to me, I'd just leave, f**k trying to deal with something so ridiculous."
Redditor u/lisa111998 added: "Pathetic writing this letter without the idea of just hiring staff for nights and weekends crossing their mind."
Newsweek has reached out to u/Sandl0t for comment.
Other Antiwork posters to go viral include an "overworked" employee who was denied a raise, a woman who said her mother made her "exploitative" boss "lose his mind" and an employee whose team was given an "insulting" reward following a successful quarter.