Manchester City: Pep Guardiola Appointment Shows Manchester United Malaise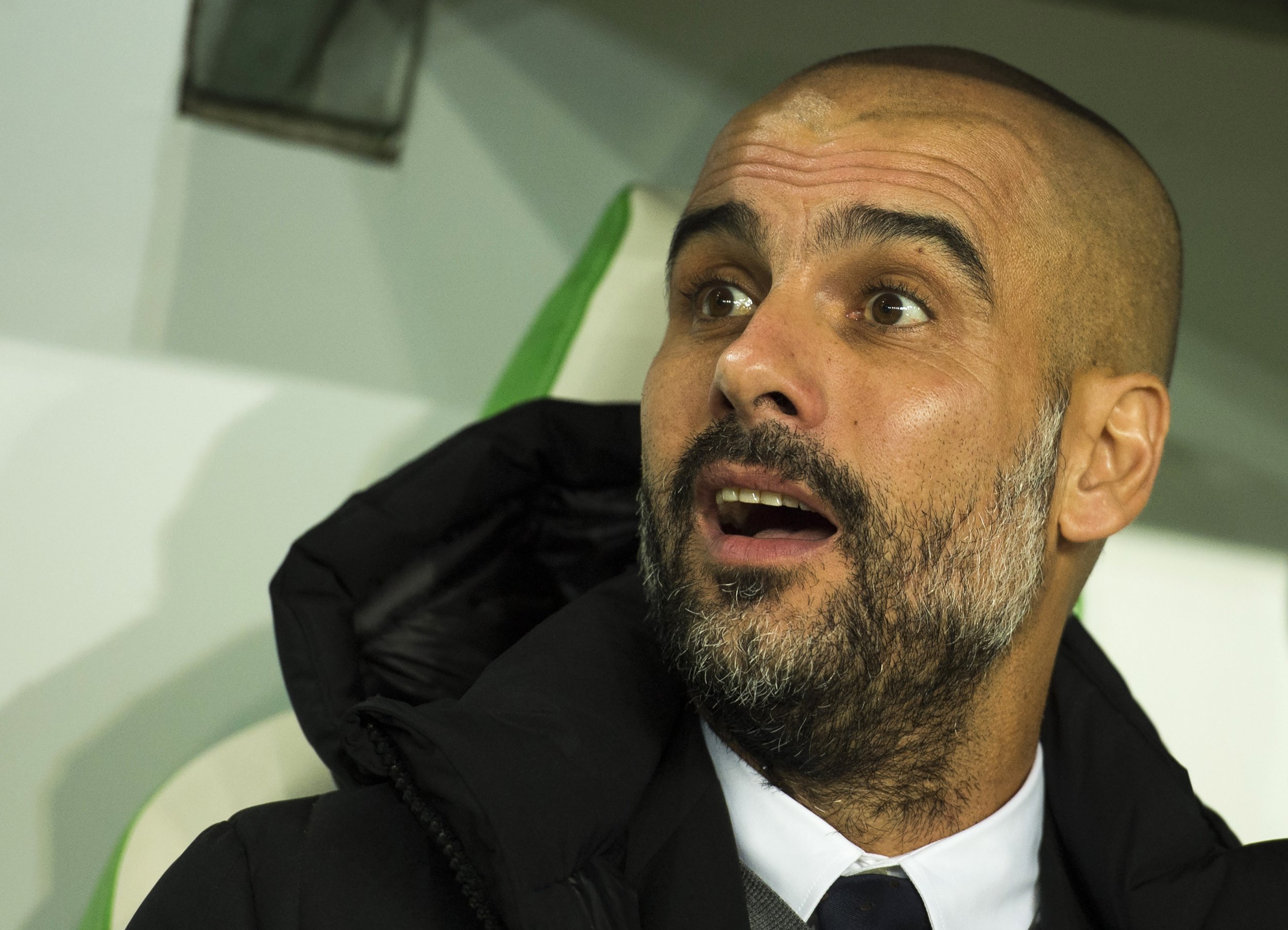 Manchester United's "noisy neighbors" brought a foghorn to transfer deadline day and blared their intentions in the English Premier League's ears.
On a day hyped and advertised to frazzle yet remarkable only for its tedium, Manchester City announced the appointment of Pep Guardiola, and made its rivals green-eyed with envy once again.
Guardiola, currently Bayern Munich manager, will take over from Manuel Pellegrini at Etihad Stadium come the end of the season and it is hard to conjure up a reason to cast doubt on his success.
He has a record of success, and working with the world's best players, at Barcelona and Bayern. He will be granted lavish funds by City's Abu Dhabi owners. And he inherits a squad already glistening with talent.
But this move is more interesting for what it says about City's nearest and not-so dearest.
United has appeared happy to sleepwalk through the current season under a manager in Louis Van Gaal who has been reported as attempting to leave his job on more than one occasion.
Van Gaal has been booed at Old Trafford; United's style of football has been pilloried. Yet executive vice-chairman Ed Woodward has consistently backed his man.
That loyalty, rare enough in the modern game, should be applauded in one sense. But City has shown a ruthlessness that has the potential to show up Woodward's loyalty as intransigence.
City's announcement is the muscled teenager bully dive-bombing the swimming pool—a statement intended to cause prolonged ripples.
It remains to be seen whether United responds in kind with its own running dive, perhaps for Jose Mourinho, who is out of work and would really quite like to succeed Van Gaal, according to reports.
As so often over the past half-decade, though, City has made the first, proactive move in the skirmish. United will have to turn noisy itself to match its neighbors.