Manchester United News: Van Gaal Praised For Sticking By Young Players Like Rashford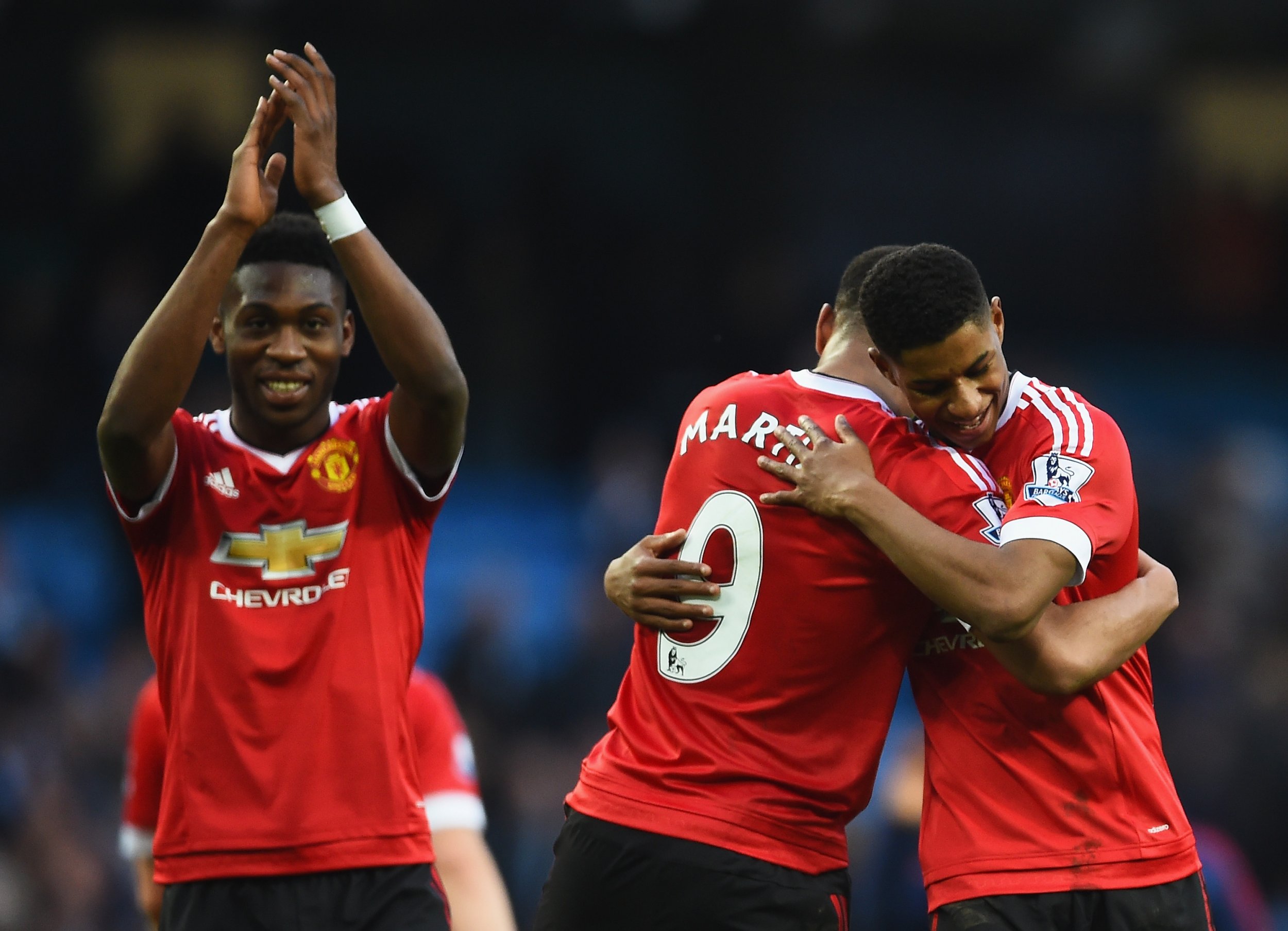 Praising Manchester United manager Louis Van Gaal has hardly been the order of the season so far, with the Dutchman fairly roundly criticized for his club's uneven performances.
But in the wake of the 1-0 derby victory over Manchester City on Sunday the mood around Old Trafford was far more positive, with Graeme Souness, a Sky Sports pundit, praising Van Gaal for having the courage to stand by his young players even in such a momentous game.
"I think United will be much encouraged by the way the young players played in the first half," Souness told Sky Sports. "When City were going after them, it showed [United] had pace and imagination on the break. I think [Anthony] Martial is going to be an absolute star, given he's only 20 years old."
Marcus Rashford, the 18-year-old who is still taking his A-Level exams for school, scored the winning goal for United, outpacing Argentine defender Martin Demichelis, 35, who Van Gaal subsequently suggested was getting too old for this kind of high-pressure encounter.
"Sticking with these young guys, I think we picked holes in playing the young ones all the time before the game, but they came good for them today," Souness continued.
Rashford, who became the youngest scorer in a Manchester derby, has scored five goals in eight games since his debut against FC Midtjylland of Denmark at the end of February.
Another young player, Jesse Lingard, 23, who Van Gaal has given multiple opportunities this season, also impressed in support of Rashford.
The victory over City gave United renewed hope of making the Champions League for next season, with Van Gaal's side now just a point off City, which remains fourth but continues to see its results slide.